Tanzania sept.016
Route:
Dar Es Salaam - Mikumi - Iringa - Mbeya - Mateba - Ikombe/ lake Malawi - Mbeya - Dar
My idea was to travel a land or region not too touristic and big enough to spend a while to get to know its people, land an culture. Yes Tanzania is huge, endless Savanna mixed Akazien woods and bushland without borders.
On the first busride from
Dar
to the southwest I got to see my first pineapple plantation but no Gazelle, Antelope or Blackbuck on 800km on the way. I planned to do a big cyrcle from Dar to lake Malawi, then north along lake Tanganyika, as once at high school i had many of these beautifull fishes, Cichlids in a few aquariums (Hemichromis, Aulonacaras, Pseudotropheus, Tropheus, Haplochromis). I wanted to see and dive now between all these fascinating and beautifull fish in christallclear waters of these two lakes, both of them more than 500km long and an average of 60-70km wide. Then moving to the east along the mountain ranges, Kilimandsharo and back to Dar. This was the plan but it came different. Fully equipped with a nice tent in the packbag, fishing stuff, guide book, outdoor gear, some clothes and face and body things.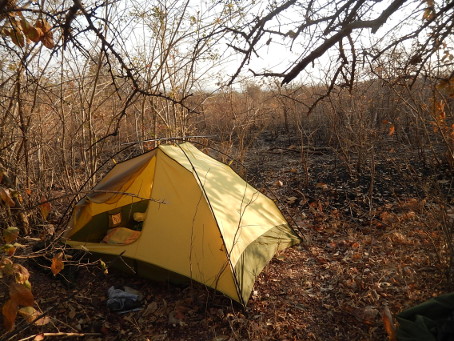 The first night after reaching
Mikumi
by bus I got angry not being able to find a place within that small food places along the street for a dinner after the long ride. Not to mention the camping option in that Safari lodge with british garden style many rooms around the lawn but also reminding me a bid to Nazi concentration camps with the rain protection over the lodges footways as at evening time the worker in plastic boots walked through all the lodge to show me at the end a tourist family set for dinner which he called sister. I left the village angry, walked along the highway out of the village and dissapeared into the bushes.
Full of anger I threw away the english Collins dictionary and my notebook. Some meters further I put my stuff under a tree in the dark. Tired of the first day I listened to the wind while the
Eagle Owl
was nicely calling not far from me for maybe an hour. I took it as a good sign and felt asleep happy.
The next day i hitch hiked along the highway, US stile, in the very special Uzungwa mountains. First morning light, a special mix in colors, mountain slopes covered in bushes and trees, sometimes a truck passing in the calm of the fresh morning here and then. I hopped on a small packed bus and hopped off the bus not much later out of annoiance and walked till a river curve with trees, a hut, a fire place and a sign "no pictures allowed".
There i rested for a while, whistled with the swifts and moved on along this quite powerfull river in green with sometimes strong currents. I got on a truck with nice guys, good african sound inside, passing huge Baobab trees, nice dry mountain slopes, the beautifull river and some simple huts here and there where local people put Granade apples along the street for sell. I was happy again and thought, "ahh that s the region whree the
Hello to the Queen apples
come from" (an israeli dessert made of granade apples and ice cream) Some of the guys dropped on way and after two long hours on road we reached
Iringa
. I tried to get a proper meal there which was kind of challenge along the road in that little simple food places, bargaining the price and what it was about, a bid of unfriendly if not hostile to that white foreigner with a packbag. Later I had a siesta break under a close tree, walked another 2-3 miles out of Iring after the only webstation in the cities center, a mixed colorfull marcet set on the cities top rocks, was closed on sunday. I put up my tent tired but happy in the bushes. The ground was warm there and the evening brise nice mixed with sounding birds.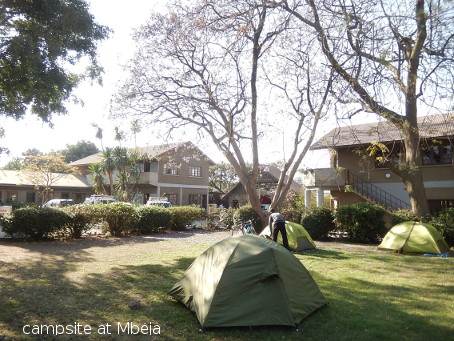 I was also happy that evening because on the way out along the road I met this
Punjabi
and we spoke hindi. As there were 350km left in the outback to Mbeya he told me: you can die ... I replied, yes i know ... anyway ... We went to his shop wich was part there of this always very modern looking petrol stations in Tanzania. And I knew as he was a very good looking midaged Punjabi with Turban that there in his shop I would find what I was looking for, some shokococo bars for sunset in the tent and a big bottle of water.
The next day I reached
Mbeya
by bus where I put my tent in the grass in the mid of that Safari lodge which was run as usual by the church. Sourrounded by carefully cut bushes, big Safari cars, the rooms in two floors, the assambly hall, bath and toilett, small workers houses and the grass sprinkler running half day, which made me very angry and reminded me a bid to Madrids park sprinklers at night, after romantic sunset there with romantic couples looking sunset after having ice cream in that huge imperial park with big statue and golden parts.
Oriols sounded at evening overhead from the trees in the lodge, I joined the concert for some phrases and had some good talks with two
white crazy guys
, Steven and Russel, who were allready on their cycles on tour for 5 months coming from Kape Town (South Africa) via Namibia, total desert, on way to Dar Es Salaam at Tanzanias coast, where they had to show some short trailers and explaining their trip. On way they did some movies with trheir cams on sustainable development, projects and people. Thats what we talked about and sadly we did not find more time to exchange. I was busy with finding my way around in Mbeya which is a huge city spread over the smooth hills in a million tiny houses, also some modern ones, usually along the main roadways. Not quite easy to find the way back to the lodge till evening.
I passed barracks of the past, still populated by simple people, a million tiny shags and shops, sport places and the university area of the quite new but unspecialized looking University. Business, bankability, profits and managment seemed to be the main subjects in modern Dar and parts of Mbeya, distance 833km, for some years since the times of slave trade, colonialism and socialism tried by the nations father Nyerere.
Now most drive automatic, petrol stations look modern and highways seem to serve more the foreign interests in raw material supply and reaching national parks for looking the Big-5 Elephants, Hippoes, Lions, Crocos and Giraffes.
Where are the thousand water pumps in simple villages, what are schools about without pens and notebooks, why eat strong men chicken or fish withb spoons on the land, singing Gospels does not hurt or offend anybody, no politicans, no bankers and brokers and no old or modern slave keepers.
After I had a break for one day I reached
Mateba
from Mbeya, I was at the end of the world and finally I reached this wonderfull lake. Strong afternoon winds from he south, big waves and the Livingstone range to the left, I was tired but happy. Dropped my bags, put up my tent and went to take a swim.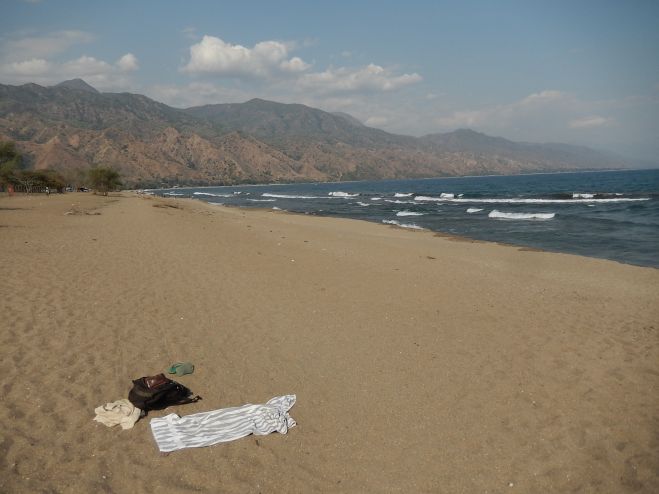 Lake Malawi northend at Mateba, Livingstone range in the back
Mateba is not more than five tiny shags, shops and food places at a gravel road junction, some fruits, simple friendly people, the pottery and the Lutheran church on big property with nice little beach cottages, beautifully stiled, set romantic along the beach and the simple houses for the converted and educated aside. On top of the main building at the end of the big stairs upwards the empty veranda under the cross not looking too busy any more. Beside the assambly hall for singing, somewhere a little school, some watertanks half broken, the trees and the wind.
The next morning I took my tent, I did not pay there, she wanted 10 000 instead of 3000 and told me as I showed her the price in the guide book at arrival that this was rediculouse price. I went along the beach the next morning, at the end I reached
Ikombe
, dropped my packbag there on the shore between wood canoes, fishermen and women making chai and breakfast. All friendly and original at the end of the world in the morning sun. I had breakfast there at the shore with them and somehow for me this was the higlight of this trip.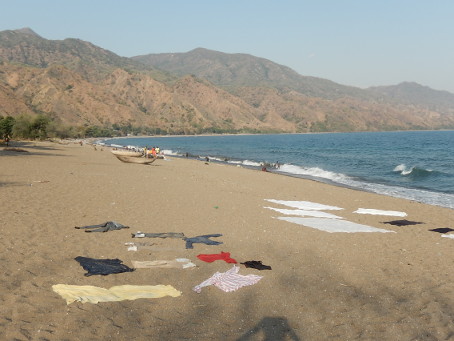 Spent the most of the day along the lake, sucking, inhaling the atmosphere, the immense dimensions of this lake without an end to the south, looking like the sea. The smooth brise getting stronger till evening and the light mixing with clouds putting all kind of strong to light color phases to the mountains. Tiny dots far out in the waters, sometimes moving, local people here and there, often in small groups, taking a bath, childwren fooling around, women washing clothes, fishermen repairing their nets or checking the catch. All somehow lost in these immense spaces.
Beaches without end, waters without borders, endless horizons and the mountain range in mixed moods and colors, too much. I got part of it, it got part of me.
At the end of the day during sunset I sighted
an Eagle
for short, flieing back from the lake inland with strong moves. But not typically long slightly curved wings, more compact and interestingly formed, specially as moving, maybe a Long Crested Eagle which looks differnt to other Eagles because its more compact and a crest. The African Imperial Eagle is very impressing, too much of power and souvereign, did not see in real but some books. Its not really a creature you want to fool with, as with the other Big ones there, the Big5.
The next day I left Mateba in a Taxi without windows, but some plastic instead, after one hour it had a flat tire, we walked a bid to the next village from where the next bus took us to Mbeya. I decided not to keep on with my original plan to move from lake Malawi north along lake Tanganykas east coast and along the high Kilimanjaro range back to the coast and back south to Dar. Three months would have been time enough, but even best equipped with a tent, kompass, fishing gear ... what the hell can you do along endless highways somewhere out there in the eastafrican Savanne at
10'latitude south
, with a heat that makes you a black roasted piece of meat within minutes, without proper supply stations, rest or picknik places, not to mention some shops at all in the outback.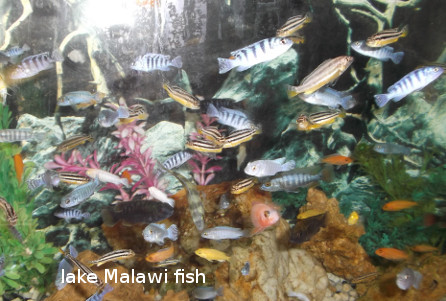 As experienced to the indian hills, peaks and conditions and used to more moderate climate I decided to cancel my planned route. I got a good impression under which conditions the local people were living and by which hands. I missed too many simple water pumps in the many small villages and was kind of surprised about the many subsistance farmers and families with small gardens, bananas, crops and some mango trees. I got very disturbed and puzzled by these strong mostly friendly african men who once hunted with spears and harpuns and nowadays eat fish, chicken, rice and beans with spoons on the land.
The last days I spent in Dar.
Dar has everything
, a stock exchange, many banks, street sellers, big cars, big streets, big hotels, big avokados, bananas, mangoes and apples. Dar has a big Post office with public webstation and Linux on its computers, remarkable, there is the Muslim town with mosques and food shops, Dar has small churches, golf courts and fency AC cars.
What is not in Dar Es Salaam. (sept 016),
Map route o16
Inspired by Tanzania -
They sing
Singing doesn t hurt anybody, does not offend anybody
no politicas, no bankers and brokers, no slave keepers
they sing Gospels in buses, on TV, in schools and assembly halls
once the sang in the fields of the southern US
Songs of
Singing of the country road singing of petrol stations and highways songs of trucks and think tanks songs of skyscrappers and money raining down songs of love and golden shoes songs of cars and cabs, of pickups and AC
Singing of the universal church singing of 20TV channels in one hand singing of scientology and the big ship singing of Ronny, Mac and Donald singing of George Orwell and the many pigs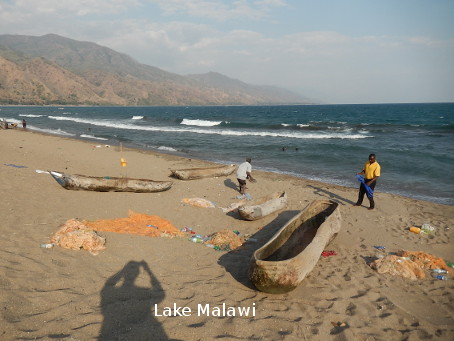 No Antelope Gazelle Blackbuck
In one week from Dar to lake Malawi
I have seen no Gazelle, no Antelope no Blackbuck from the street
National parks seem to have a monoploy
on the Big_5 and Antelopes, Gazelles, Blackbucks.
Uzungwa mountains
Uzungwa mountains are special
nice rivers, huge Baobab trees and
hello to the queen apples along the highway (granataepfel)
Frutile
Tanzanias south, the highlands look very frutile to me,
everything s growing here, bananas, mangoes, corn,
tea, pineapples, peanuts n the more
but somehow they could not manage to succeed
during the try of Socialism and last years
it turned to bankabilities, accounting,
biz and profits grazed from top.
I reached lake Malawi, was quite a hardship and they did not need to carry me back 1500km to the coast as Livingstone, to bury me somwehere in a very important church in a very important colonial city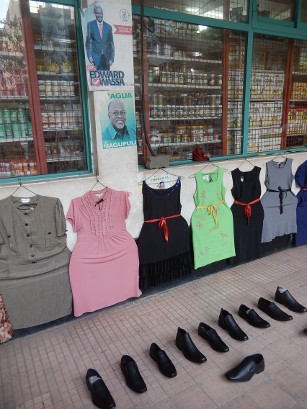 Littlebig truck
There are big trucks on big highways
also big buses and big petrol tanks only
but there are no paved streets in the many small villages on the land
but a million tiny shops on the land in the dust (sept 016)
Ventilated
the only houses good ventilated on the land
seem to be the ones for Safari tourists and katholic assamblies
at breakfast
Today at breakfast I got to know on my question, if there is a stock exchange in Tanzania, Yes there is a stock exchange. I told them that along the highways also rest places, with toilets, fruits, biscuits etc would make sense, not only petrol stations. When the two women left the breakfast table I wished them success and profits. She was studying accounting and i told them about that little country with that little little region where they do creative accounting since a couple of years and now 2016 they try in the 3d run to vote for head of state Bund.president (26.sept 016)
Risk managment
I think as at some places stock exchanges get hammered ironly out of the ground, security is very good, as in Tanzania, securing all and everything, like primary and secondary schools, from banks to biscuit shops, from shady car parking to to fruit shags, security a big option and futures for profits and not to forget burgler alarms and windows in cars.
Products
Some systems produce unhappy and angry masses, jeaolusy because suddenly some winwin while others fallfall (kapitalisms fallout) and die. But then there is a point of no return when the masses get to dull, blind and weak to see the masters of the new show and hype.
Hitback - backhits
Singing gospels doesn t hurt anybody (and does not make big hits) no politican, no biz men, no banker no broker no slave keeper. But poisoning and brainwashing people can hit back, also uprooting cultures and societies, faking corrupting and exploiting childwren, that will hitback. Either by massive fake product society (FPS), dull and stupid masses, partly plastic or silikon surgeried people or by revolts, demonstrations, resistance and revolutions.
Selfullfilling prophecies and products are irrelevant to me
Where to invade next
"Where to invade next" by Michael Moore
the only movie I watched through on the A380
good, some stereotypes and the only parts which i can not take too much are the melodramatic parts .... but overall nice.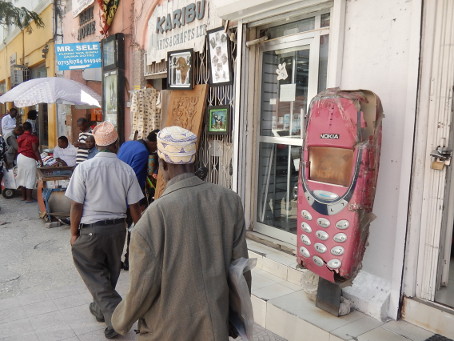 On way
On way back from Mateba to Mbeya:
Ohh a jail, a big jail, maybe even a high security jail (ground floor only),
as passing the sign it said "secondary school"
It seems to be all about technical problems of security .
Two class society
Politicans and safari tourists on top the poor masses on gravel road bottom nothing in between but some trucks and petrol tanks
Arizonas Big_5: Trucks, buses, petrol stations, highway, campers
D. Trump, the uncalculable, the outburst ...
When you let them
When you let them poison your food dont tell your childwren
when you let them wash your brains dont show your childwren
when you let them fake your look don t show your childwren
but your childwren will know it anyway
Did not see
Didn t see any statues of politicans, of chief Mkwawa, of slaves, Livingstone or uprisings against slavekeepers (old or modern), But in Iringa there is a column with a watch (also in Dar) in the streets. A million tiny houses along the road in the outback but no water pumps.
In this heat i become within minutes a black roasted piece of meet
Tanz. gallery
,
Map route o16
pimped may.o18