Egypt - 2019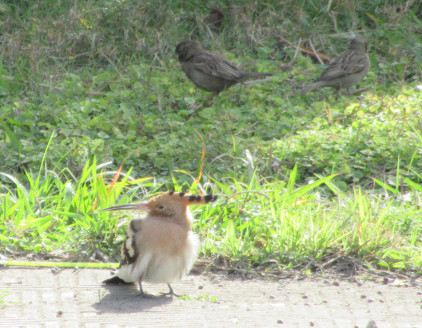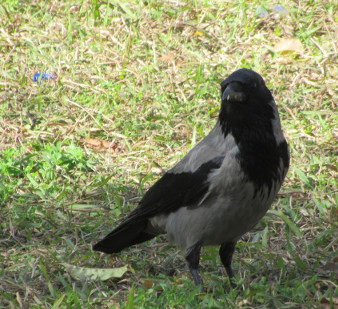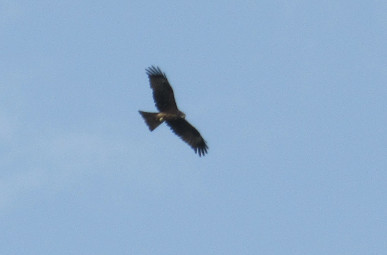 The day after arrival to Egypt in downtown Kairo a
Hoopoe
and crows in a park the morning. The hoopoe looked a bid exhausted to me.
A
European Honey Buzzard
(Wespenussard) at Luxor, more of them allready moving slowly north along the river Nile.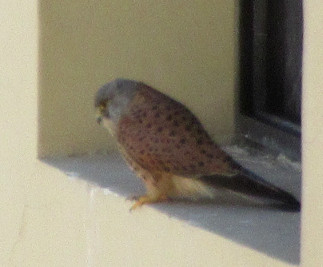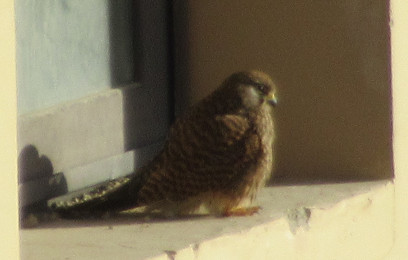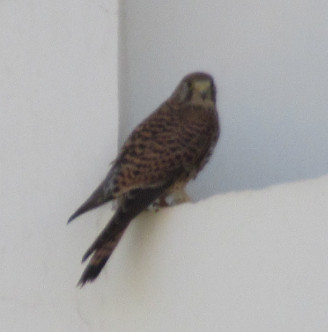 At the left male and female
Lesser Kestrel
(Roetelfalken, Falco naumanni) and on right a
Common Kestrel
(Turmfalke), all watched over days at Hurgarda (1st half Feb.o19)
Sri Lanka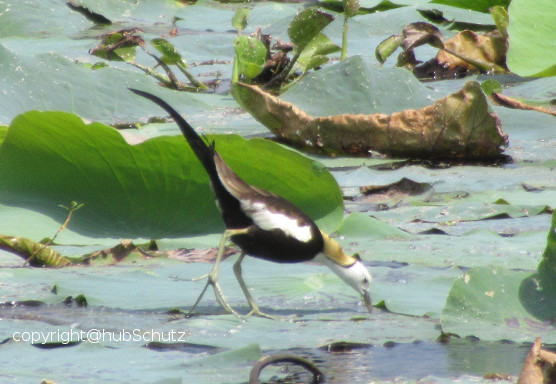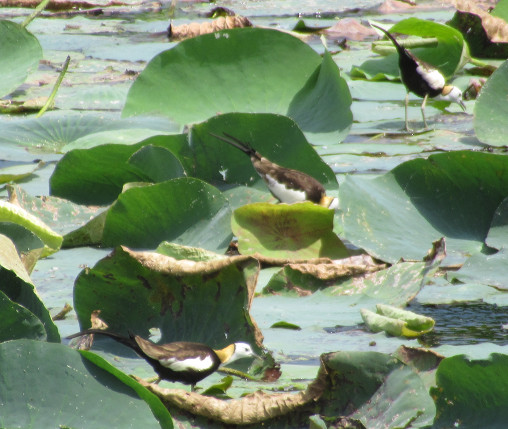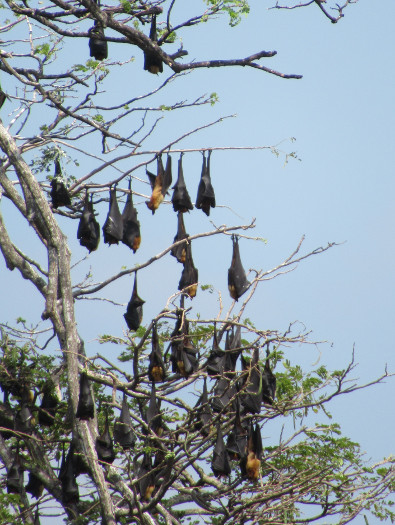 Pheasant Tailed Jacanas
on the Lotos in strong warm winds, excellent camouflaged, and from a distance hardly to be seen, all pics show males in breeding color.
Flying Foxes
, Fruit Bats, in huge swamp trees, all at lake Tisshamarama (30-31.Jan)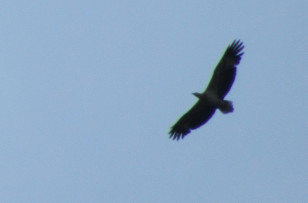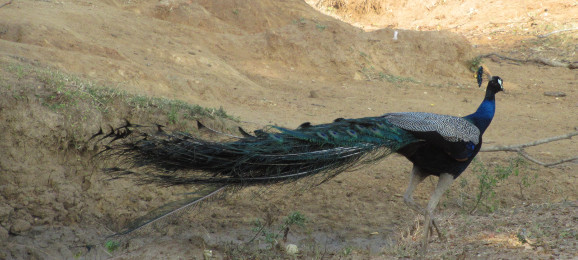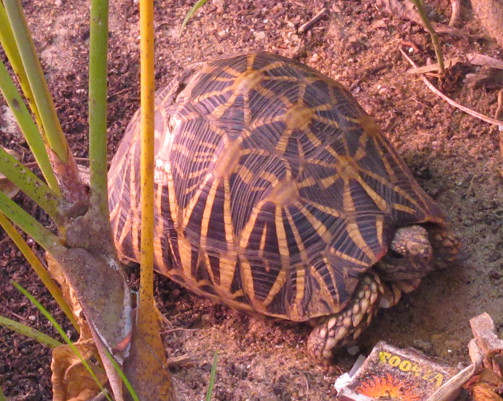 From left the Lakeeagle at Polonnaruwa lake, a
Greyheaded Fisheagle
. A male Peacock and beautifull cylonese Startturtle both near Kataragama, the turtle got watched near room of guest house (Samaan Yala GH).
Peacocks
are common in the temple areas, can often be seen during morning hours and late afternoons. Even a Lesser Crested Hawk Eagle got spotted once there during evenings, beside Malabar Hornbills daily in the big trees near the temples.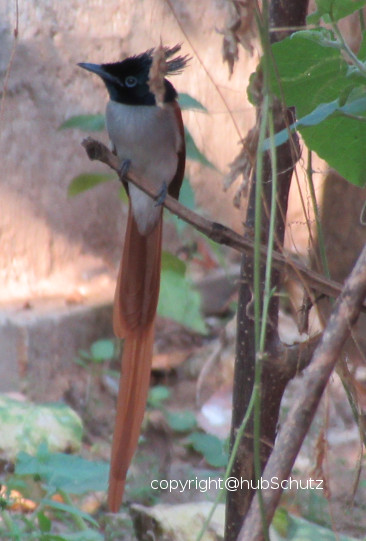 The
Asian Paradise Flycatcher
, not easy to catch by cam. A featherlike flyer, also seen once at Kosi and Goa, in Goa in rufous phase. Pic shows a beautifull male (end of Jan.019)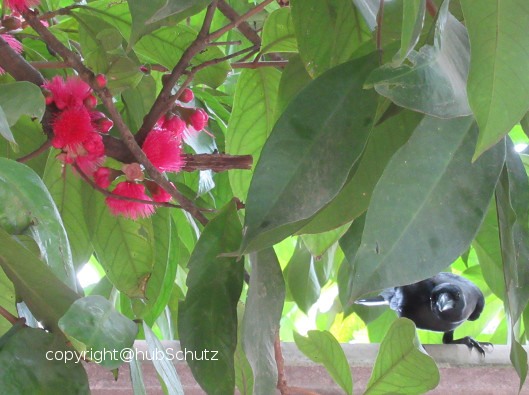 The first days at the old friendly familyrun guesthouse crows looking curiouse from flowering tree, during full heat at Mahyangana village.
Goa - northern territories - jan o19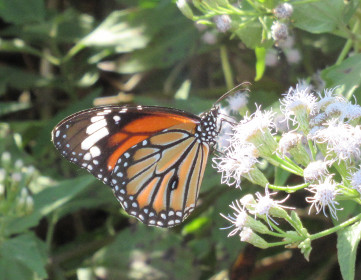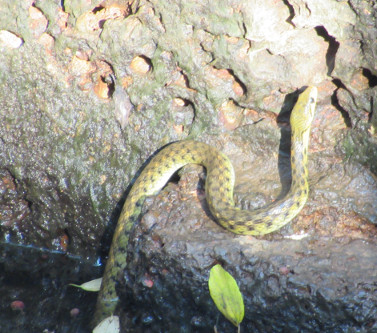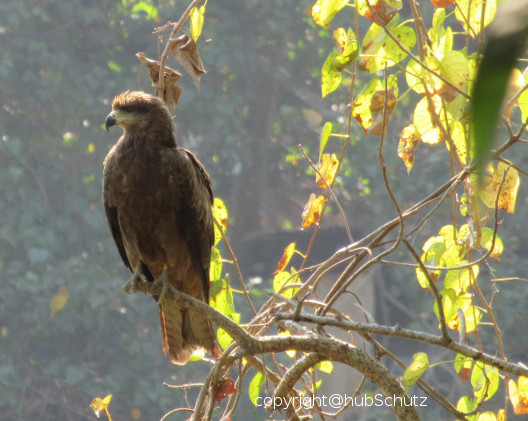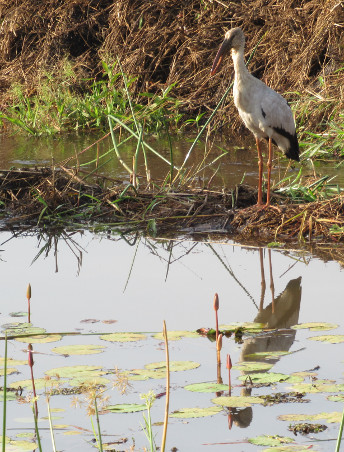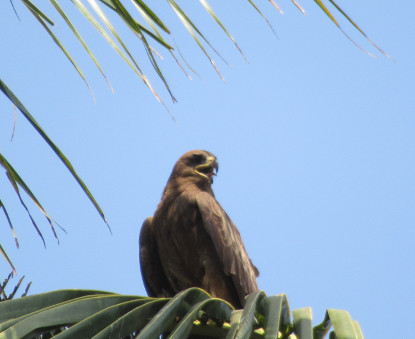 The
Indian Monarch
at Chapora hill, a
Checkered Keelback
in a well at Anjuna, unpoisen but a good biter, Two
Parhia Kites
and an
Asian Openbill
in the swamps (from left)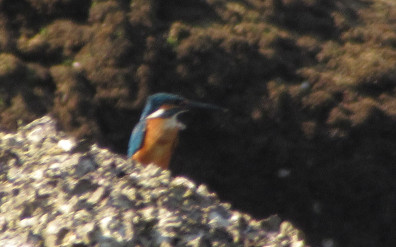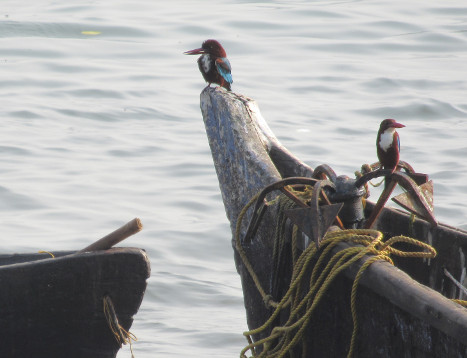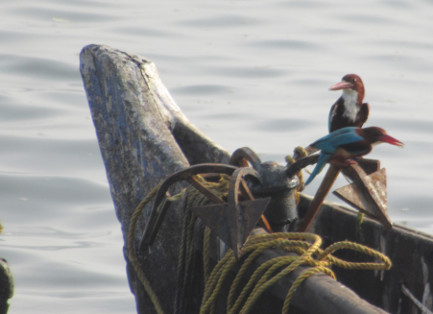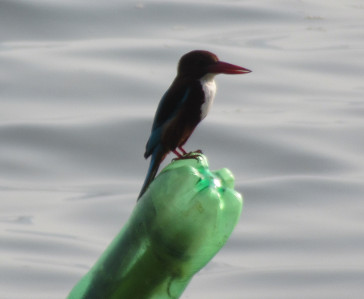 From left
Common Kingfisher
along the rocks the way to Chapora harbour and a family of
Whitebreastedd Kingfishers
the morning at harbour.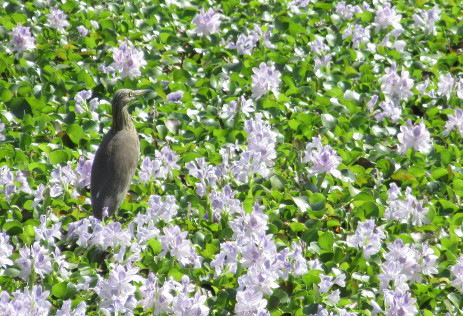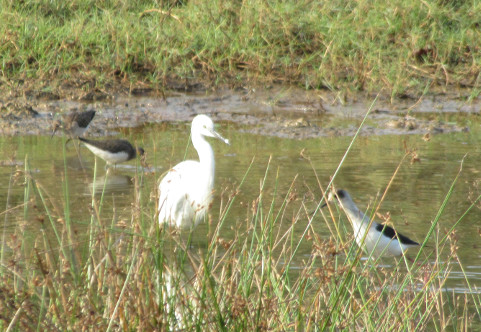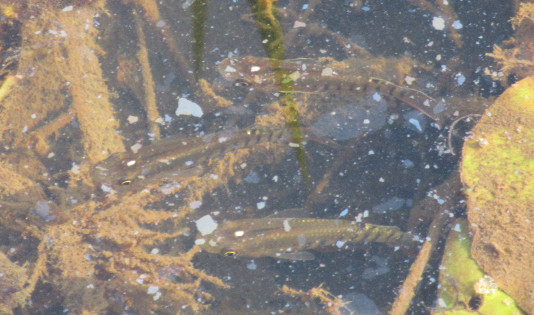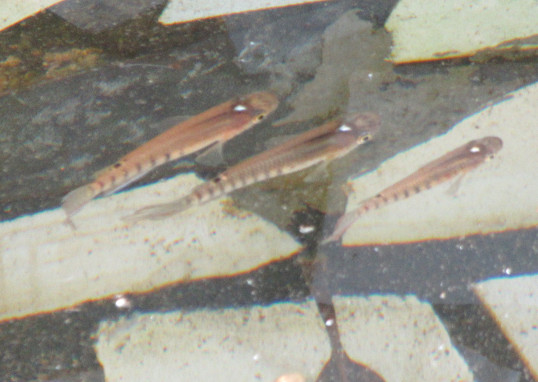 From left Indian Pondheron on watercarpet in blossom, Echinodorus, the hidden lake at Chapora.
Blackwinged Stilt
hunting in morning with Great Egret and Redshank.
Pikus
in the water tank, the neon spot on head shows special. They are good hunters on moscitos and can jump, can be seen in swampy clear flatwaters.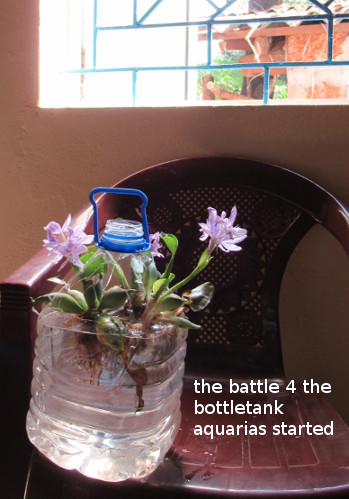 The battle for the bottletank aquarias got started.
The man who hunts successfull in the swamps is a great hunter !
Over about 1 week 3 hunting raids got done, with gear on scooter what is quite dangerouse on Goan roads during season. The hunting tours on Piku were successfull (alive) and all togather about 15 Pikus got cought alive and brought on scooter to some aquarias and friends tanks (1st half of Jan.o19)

A kite withe the
Whitebellied Seaeagle
performing over Chapora Laguna
Ellora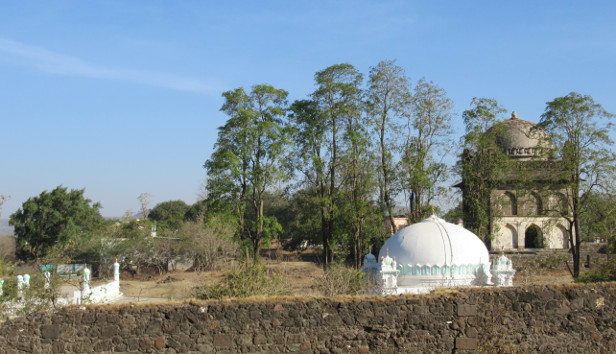 Inviting for nice hikes,
Khultabad
near Ellora, from the Mogul times. Actually the two
Shikras
taking me in mid, from trees, was too much then on return to Ellora ...