CANOE II
Wilwater Action on Moell river
Canoeing and Wildwaters There are many bpoats outb there but only a few can do it in wildwatesr and only the brave can take the challeneg of wildwaters.
Since the big gap from 2005 to 2019 without a canoe the meister is onriver again with his canoe. The nature and river is wild as always and during hot summer days the river is inviting for action, sun, fun and the challenge onriver. Most people and guest do it in rafts or in their own Kajaks on teh Moell river,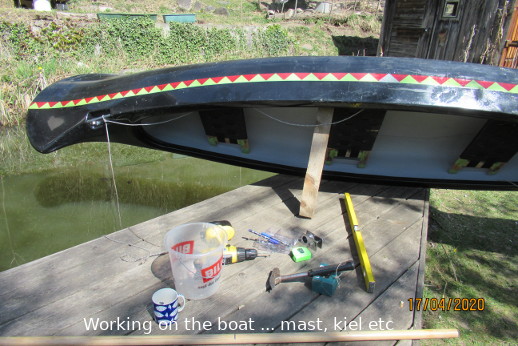 and they all do it with helmets and life jackets, and not for no reason. The Moell river has 2 to 4 category rapids, but specially during high waters.
The meister gives strong advicve do do it always with companions as long as you do not know what you go for. Life jackets are necessary utilities, also helmets on rapids. The river is not a street where allready cyclists wear helmets since some years.
The rafting groups and teams have all that stuff for the guests and the campsite at Obervellach is in good reach, has a nice children playground on an island and the river is close to the campsite with a cafee.
At special days the meister takes his canoe to the river, drops it from the
cycle carrier and small bootswagen
, puts most stuff in the canoe and moves swift for the rapids. Also last thursday he was performing in excellence (9.07.2o2o), waited a while here and there for the rafts but most of the distance down to the lake got done alone onriver. About 3 km on the total stretch are category 3 to 4 rapids, mostly during high waters. When the water has normal level it has up to 3 plus rapids at some parts.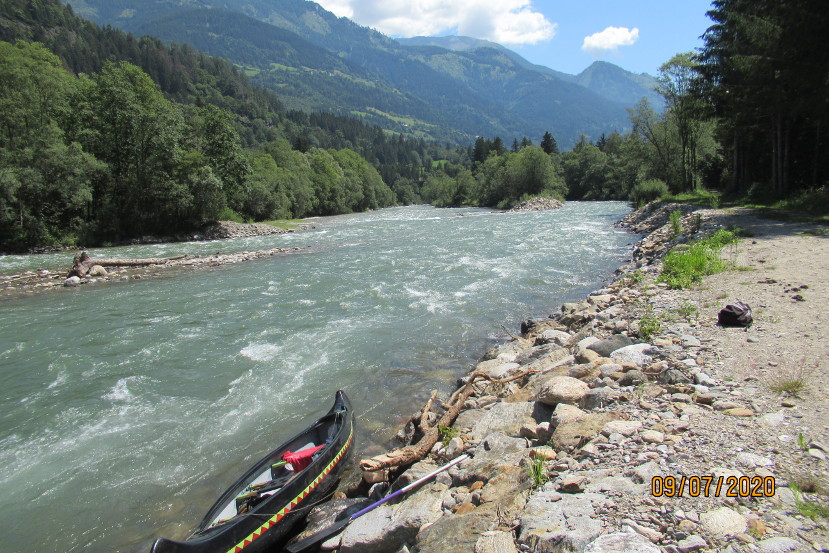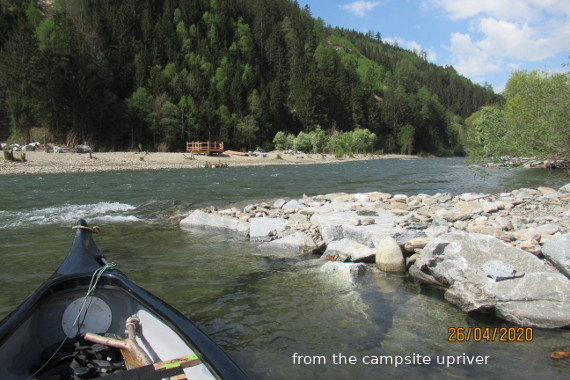 Most sportsmen and women do it in Kajaks or on rafts with their kids also, but do not try it in headless way and a watervehicel you do not know to manege. Waves around next turn can show powerfull.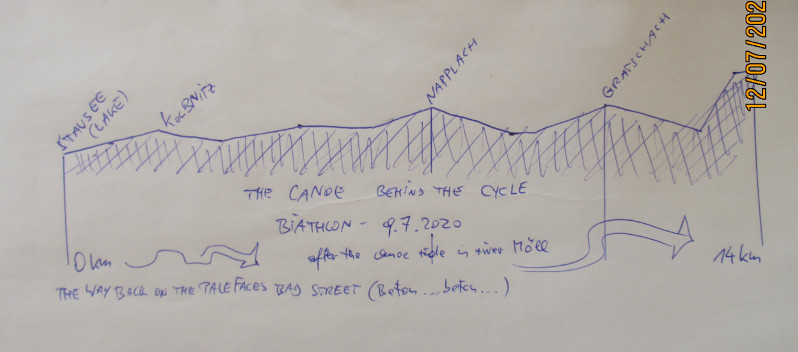 If you go for it know the risks. Never use a luftmatratze or reifen, during normal water level its no problem down 1,5 km from the campsite but further down it gets more wild and risky,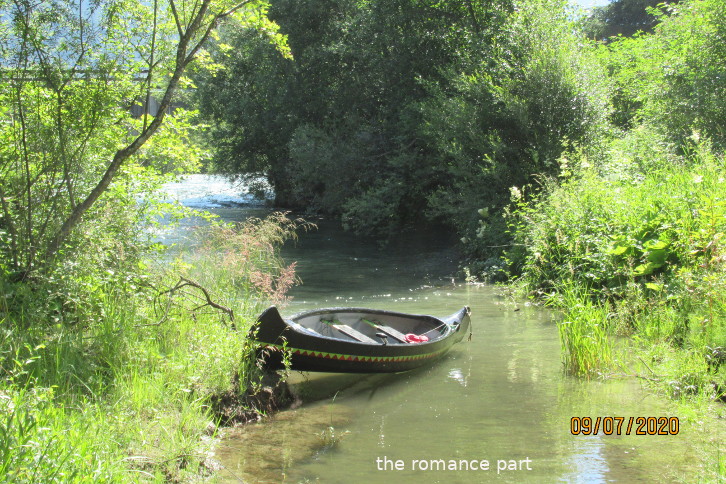 specially during high water level and waters are always chilling cold. You can also ask local raft guids on the actual daily situation.
CANOE I
Travel IT
Home
Alpine sportsmaps