Secret Garden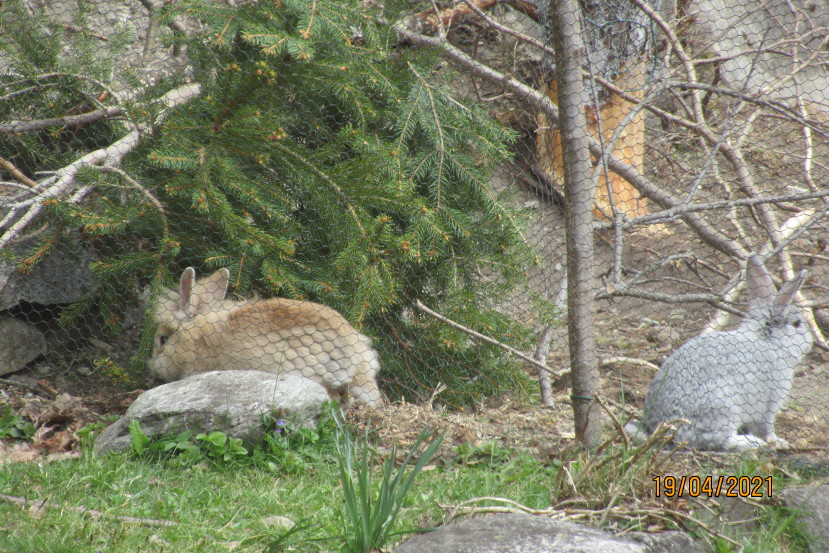 Daily action in the gardenhedge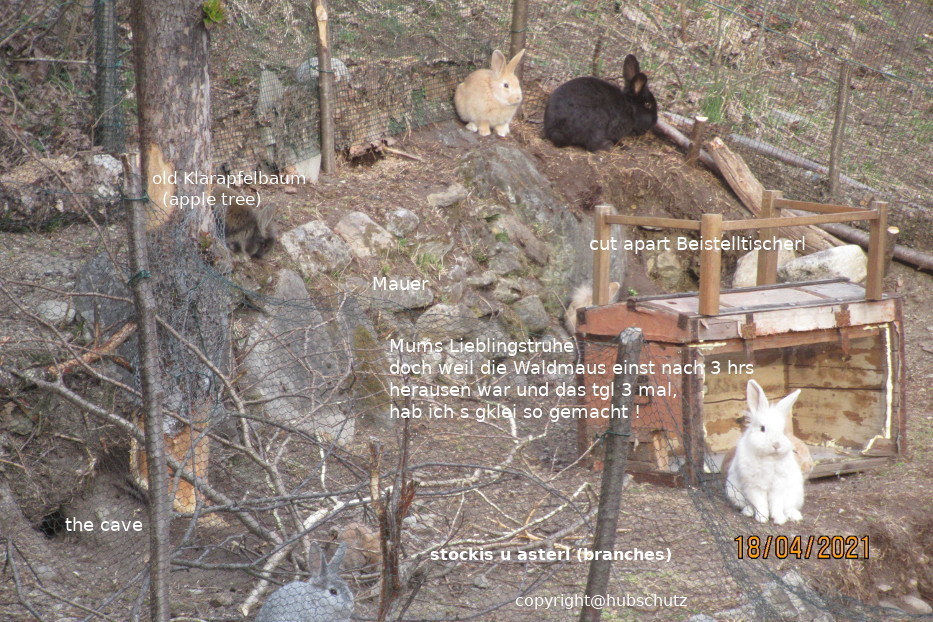 State of Bunnie
Some pictures with explanations on the actual state of bunnie. The meister is estimating a new book which would describe a few storie on bunkies alone over 2 yrears.
The latest exciting observation was that twi days ago the cave under the old half rotten and eaten apple tree opened and some puppies came out, babiebunies. The speciual mistery with that is that they staied kind of buried and hidden, as their mum closed the cave, after 2 days and that staied closed till two day ago when they came out.
That is really a mistery in Mystisthan. Usuall everyday they get locked in the big bunnieburg (castle, the old beehouse) So teh babiebunneis should have been dead anbd buried as teh cave got closed abouit two weeks ago by one of teh female bunnies. The cave entranec looked close and now action on that so far !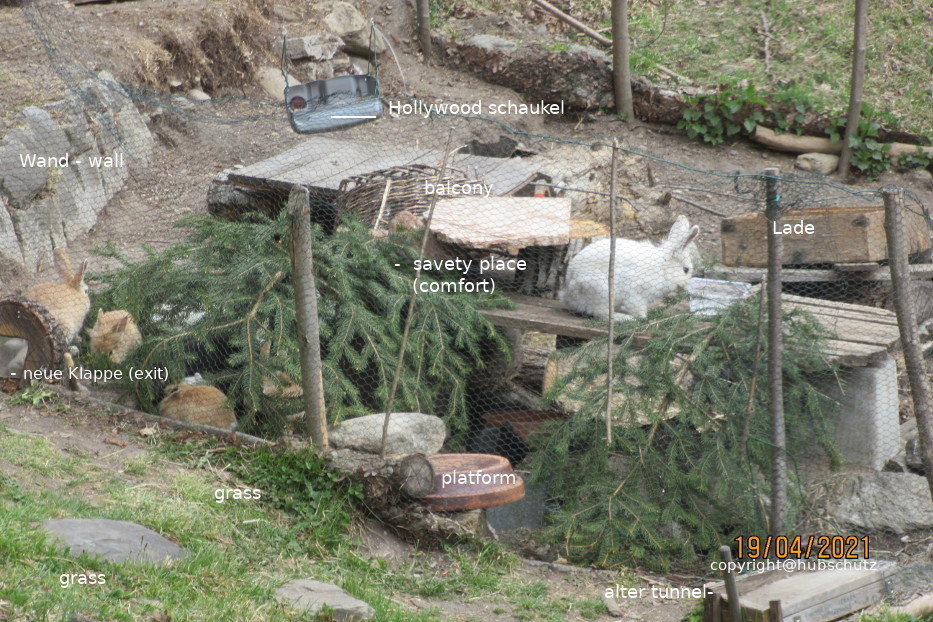 And then yesterday the miracle, ... a wonder, ...
after exactly 10 days where they are blind and dependent on the nightal breatsfeeding of the mum.
It must have been the day (bunnies birthday) when the meister drove to the river Moell in search for freshwater fish (partly glacier wtaer), and found nothing .... but a dead river (Moell) at that section, empty waters over beton steps below the Goessnitz lake, with much of cowshit and dung along the shoreline. Goessnithz lake does not get mentioned in the latest travel guide (checked at a rail station/ BH) on the province. Only the bigger central provincal lakes got mentioned ... also on the maps but no the Goessnitz lake, (of which once got heared on local radio that there meet some selbander ... )
The Bunnie miracle got out - success ! I knew that something is coming, guess the stormy weather will change soon !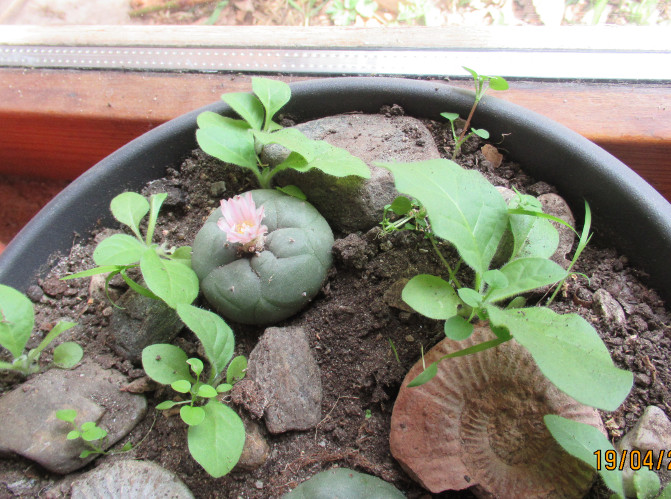 Peyoti flowering with Nicotina kumaoni (himal. tabak) seddlings
2nd half of April 21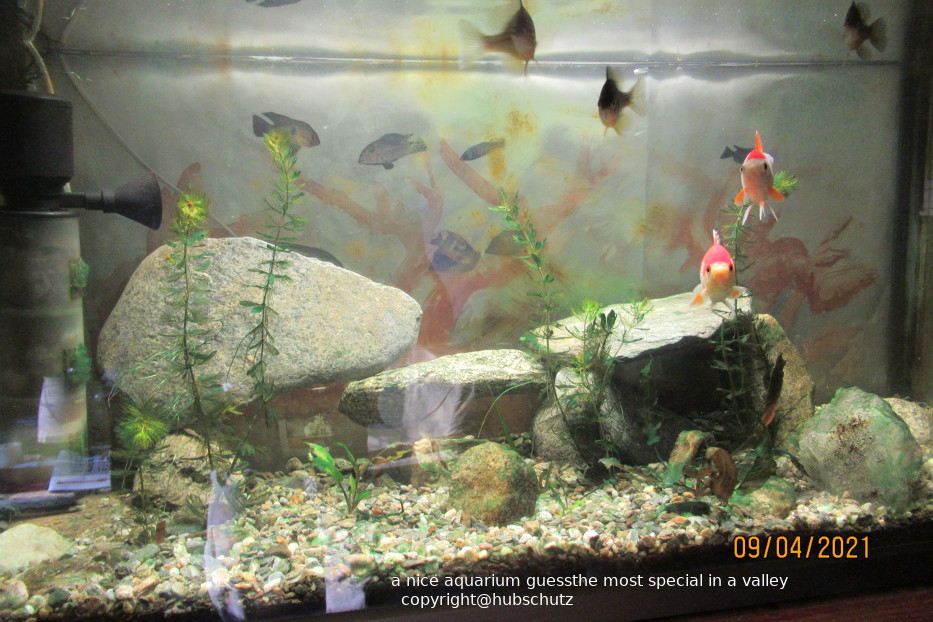 This could be state of aquarium,
but hitting ground it would be far too complicated (tropical water, heater, filter, cleanijng, exotic costly fish and many losses with young ... ) and dangerouse for the fish in the province of dust pusters (dusters)
Dir 5
Reine Hasenlehre
zum Haussi