Nepal1989 - 2o18
Nepal as I see it, .... more or less a mixed an strange scenario.
First time I visited Nepal was
1998
wih my girlfriend. We came from far Goa and Varanasi the way overland by bus. At that time it wsa quite peacefull and friendly, tourism flourishing and not too many foreigners, motorbikes and overall traffic in the streets. It was the times before the malls in Kathmandu.
We visited
Pokhara
and it looked different then. Lakeside was tranquil easy going and not yet looking like a wildwest country stile village. The better restaurants had a big fireplace in its mid, once typical at that time. We rent us cycles and rode the way along the lake.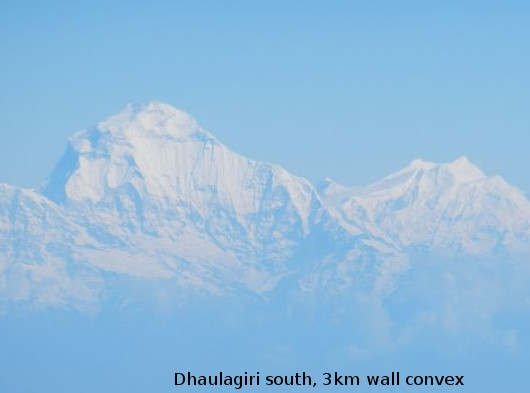 Views on Machopuchere were striking and did me a daily high beside the amore.
Now (2o18) 20 years later Pokara lakeside looks more like any wildwest village. One main street, busy with people and all kind of vehicles. If you are lucky during applying for indian visa in a webstation there, your diary and papers get not stolen.
The restaurant as once with fireplace are gone, today fires burn different in Nepal. Air got polluted and views on the great peaks dizzy, a bid hidden behind the dust.
Next time I visited Nepal was
2oo6
which was the year of revolts, demonstrations and political turmoil, many soldiers in the streets and quite a tense situation.
The country overall has good organised mountain tourism, quite costly you can get all from cloths, mountain gear, equipment and maps. Aside people live often in very poor conditons on the land, split in Kommunist, Maoist and on other side the biz and ruling class with the king. Since then the political situation got more calm, some compromises and new constitution got done.
The country got visited later
2014
for 2 weeks. Started a trekk from Pokara and finished it after Naudanda later at the first checkpost (Tattopani) because I did not want to pay for my sweat. Got back to India for adventure in the Kumaon region what paied far much better ... since years.
Kathmandu
got a small stock exchange, what is rediculouse beside the poverty on the land and Maoists engaging. The city got some 3 malls in its center which gat hardly visited by its people and coins are not in use.
You can find all kind of institutions, also international ones, the country has a refugee community of exile Tibetans. I see the land torn apart between the west with tourism and wild west settings coming along, stock exchange and some malls, night szene, shopping and consuming in its main tourist places. Mountain pioneers and freak street are gone.
On the other hand people struggling in daily lifes, often very poor, without supply for daily needs and without electricity, even Kathmandu has low voltage. What all gives ground to Komunists and Maoists to fight. Aside the costly tourism cashcow, but no coins in use beside stock exchange.
Big
earth quakes
make the situation worse then when old houses and temples fall apart and renovation and reconstruction looks also wird. Some do not like old temples and houses, but stockex and wildwest, earthquakesave rebuild is a challenge (see Mexico ciy, Dresden, Leipzig)
The country is placed between China and India, the two allready economic international heavy weights with influence and it seems that does not help much. India was over decades the friend country to Nepal, sending many lakh of supply trucks, but that also changed last 2 years, (stand 2018) since new constitution in Nepal and Modi on indian side.
The west is engaging in tourism and cultural change and all togather it does it quite a mass.
2o18
I could not take it any more and left after 5 days, no transit at aerport. I am not in favour for a big aerport and much air traffic near the majestic peaks, but a bid more organisation would do.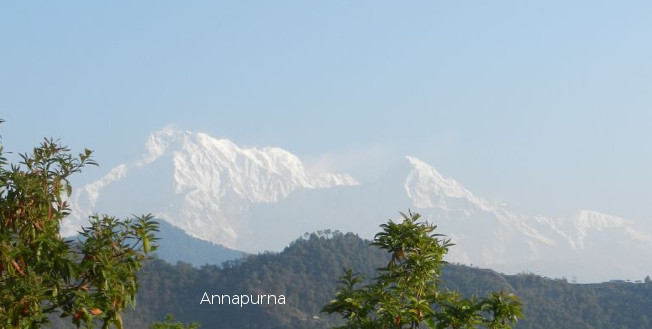 Savety:
Usually no problem, tourism is costly enough, stock exchange (but no coins in use in streets) and malls do the rest. Streets can be a problem, busy, sometimes muddy and rushy, got most uneasy in urban areas.
Health:
Food usually ok in most restaurants, bad stomach can happen here and there, on the land it can be different, go were the comon people for good food places. Fruits and vegs need to be cleaned before eat.
Climate:
depending on altitude, subtropical in the lower mountains, Terai and southern lowlands are hot. In lower mountains temperate during winters with fresh nights. Rising in altitude from 3 to 4 000 m (some peak circuit regions) heavy storm fronts can happen from october on what can be striking, rising further up to extreme hights and the death zone over 7 000 m, all extreme conditons possible, take into account all, inclusive killing weather conditions.
Nepal gallery 2o14
,
map
,
Suspect obs
,
2x India
,
Trishul trekk
- may.o18