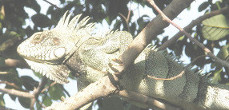 Peru -A
Route: LIMA - HUARAZ (Sierra Blanca, Huascaran, Copa, Huatsan ... Marcara) - La Union - HUANUCO - Tingo Maria - Tarapoto - CHICLAYO / (coming to Peru via Belem mouth of the Amazonas, oct 2o17) -
LIMA: Perus capitel with 8mio people and a molochus de traffico. In its center organized in squares (blokes, quadrados) with partly nice and more quiet "pedestrian only" zones. It has superbig favelalike suburbs in its adjoining hills and all kind of parks, museums, institutions, headquarters and the more.
Its climate is mostly influenced by the cool Pazific ocean and the molochus traffico. As such big cities are not too much my thing I left by bus for Huaraz after 2 nights, which got a long ride along the coast and later high up into the high mountains.
Lima as I see it, surprised about 8 mio people, set in blockes, squares, nice pedestrian zones, fat protzige colonial houses with fat kind of hanging out wood works from the fat walls, massy outskirts, much traffic, herons nesting in the 5 trees.
Climate 12 laitude south, very close to the aequator but thatfor very cool and refreshing compared to Belem (0") at teh Aequator.
HUARAZ: is the main city of the long valley along the Sierra Blanca, at an altitude of 3100 m whree you feel every stairway to 3d floor if you do it fast. It is the main tourist hub for trekks and hikes from 1 day to several days. Even from the city you can catch excellent views on the high peaks in all colours and day moods, fantastic and catching for nature lovers.
You can visit many mountain lakes, often with the ending -cocha by its names and in all distances from Huaraz. Calculate the taxi time to dropoff point for lake or valley hikes. From octber to april afternoons can be surprising by strong winds, hail and rain showers, so check weather forecast before.
In most regions between the vallies and high up lakes and peaks you find simple villages with hardly any supply or food, as it is a rebell region till today and thatfor locals are often not welcoming to tourists or extranjeros as they got sacked and sucked by spanish (partly brit) Colonianistas and the countries crownies or churchers.
Huaraz is an interesting mix of people, shopping options, acomodation and restaurants. It has many shops and equipment for mountaineers, also fruit, veg and meat marcet, Young to old people in all colours and mixes what is fascinating. Old women selling clothes or crops in traditional clothes, village men with huts and story tellig faces, the young and wild, women showing curves, criminals, rebels and the poor. Maybe you want to take half a chicken with you on the trekk and smoke it before.
You can buy what you need in case you stay in a hostel with kitchen. Out of Huaraz you don t have much choice of the things you may like. The city itself has many restaurants in all shades, often with strong spicy nonveg meals, also local troutas (truchas, forellen) are part of the cousine but smaller than usual. If there are some fishing areas or not is unknown to me. Most rivers are dirty, unclear, or muddy by erosion and flow down to the djungle regions with Scalares, Piranhas and Amazon monsterfish like Aravaipa or Pirarucu.
Huaraz and Sierra Blanca. The long valley is till today rebell region and during Senso (Volkszaehlung) nearly no people in the streets but some police and the officals who go with papers collecting data.
Huascaran and Copa, the Best the Ultimates ! Huatsan, majestic 6000 ders. Huascaran with north and south peak (6700 m), most impressing an moving me ... for days and hours. Its tops hardly done by any mountaneers during a year, steep huge icefields, haengeglaetscher (hang glaciers) most dangerouse and challenging. To the south connected by high altitude glacier covered ridge leading to the smooth Copa peak (6180 m), the sleeping White. What a difference by its faces, all there not far from the Aequator sending its furiouse winds, storms and showers over the year.
The Huascaran national park is a bid in misty to me, as I ve not seen any maps showing its boundaries or some folders of the region mentioning its rare species, but there should be also Pumas. From Marcara up, (30 min by car from Huaraz), there is a gate but it looked more like the entrance to the huge rose gardens under plastik and potato plantatins mixed with corn up there.
The water supply system, which catches the streams from the mountain ridges (Huarascan and Copa) looks special and is typical for the Inka regions. Nice main canals, 1 m broad with clear water. I just did not understand why so many rose planations up there. Some of the potatoe fields were flowering in light pink. The more or less dry slopes partly covered in Eucalyptus woods.
Eucalyptus oil could be a Nr 1 product of the region, some healing drops in banhios or showers after strong days.
Some hidden rebell village sounded mostly happy and joyfull over the basin, what the huge rosehouses are for, I dont know.
A few days later on way out from Huaraz and the valley I spent the break between the rides 3 hrs near the Conococha lake. Close to 4000 m in the grass, in the sun, in the strong wind.
Counted about 25 Flamingos at that side of the shallow lake, also seagulls and Emus (?).
The Emus (?? or huge moorhens with long bills) surprised me and from the distance it was a bulk of some balllike looking big dark birds, most of them grassing the wet fields, but some of them once in a while strolling into the shallow waters and taking a joyfull dip, diving for short, running some meters, diping and getting out. Funny to watch.
Its medium long bills in a slight bow, rel short neck and small head compared to body.
There were also Blaesshuehner, big seagulls, smaller ones with black heads, and 2 couples big white ducks with black outer wings, impressing. Did not find any good birdbooks in Lima in the time, but got a red nose at lago Wilcacocha (close 4000m) I never had for years.
A Kolibri in the mid of Huanuco in the park, good sign. Collected sightings to come at nature observations page.
HUANUCO: A nice wild and quite well organized city in the dry valley between huge desert hills with its daily desert wind. What is most interesting is that when you move to the lower djungle regions to the east, the city itself lays at 1900 m, that after about half an hour to the east it gets green. It is quite a sharp break from the dry desertlike mountain region down to the djungles. The time I was in the city a Kolibri passed by in its central plaza.
I liked most the cities Daydisco which I searched for since years, even in indian cities. There is the park with the lake on way to Kotosh ruins and at the park some discos, yes even day discos with its sharp guys, chicas and hot dancers. I was satisfacted by the pool, the people, the hot dancers, the wasserrutsche and its total setting. It was a highlight since years, also the parque is nice after some shaking.
Tingo Mara: Another wild but small molochus trafico city in the djungle, but it has a university or what got fresh painted alike, small parks and some nice shops and streetparts, busy and wild during days and nights.
Tarapoto: A medium sized city spread over a smooth djungle hillslope in the western outskirts of the Amazonian djungles in the riverdrainage of rio Huallaga west of the grande rio Ucayali. The city with big streets, not too much of traffic, many easy going tuktuks all kind of shops, banks, restaurants spread around from its center to the djungle.
Weather - climate: Peru has a very diverse climate, depending on altitude and region what is mostly interesting as tireing as well. Like from the Amazonas basin with tropical hot djungle cimate to the high altitude mountains with mixed and sometimes fast changing conditions to the very dry coastal Pacific stretches with the Atacama desert.
The mountain barrier forms the weather where the fronts meet and rain down, mostly from october to april, when afternoons often get rains, heavy winds and hail showers in the Central Cordillera. The more to the west and coastal regions it gets dry and more dry. Cacti and agaves grow allready from the central ridges to the pacific coast.
Afternoons often get strong eastern winds down the vallies from the hights to the coast. Cattle and people got lost once (Darwin), also by the hands of colonianistas.
Best trekking time is april - october. Rainy season is oct - april, rains from easter tropical djungle regions then bringing partly heavy winds, storms, hail in the high altitude Sierras and Alti plano. Pacific coastal areas are always dry.
Security: As in many american countries, watch your belongings, specially on way big luggage and pockets. Mafia, gangs, paramilitaries and revolutinoarios are still a big case. Move in cities at night mostly with small money and gear. Some regions are, as most times during history rebelliouse and also tourists are often not welcome there. Simple people look often friendly but in case you want something or have a question do not count on accuracy of their infos, also as they often can only speak spanish or regional native languages. Allready Darwin got the fabulouse stories and words in many colourfull variationes in the peruvian and chilean region.
Health: Depending on climate zone and altitude use sun blocker, moscito repellents and the more. In some djungle regions hepatitis immunisation can be of need.
If you are going to trekk altitude sickness can be avoided by staying 1 to 2 days to acclimatise, so at 3000 m and so every 2000 m if sensitive. Do not try cover too many meters in verticale in one day. Know your limits with food, weather and supply on way, which is often not good.
Food in cities is mostly good and spicy. Coffee often strong. Meat heavy in all variations. Mate the coca tea is nice, jewing coca also sometimes.
On trekks do not forget to take enough proviant with you, cookies, fruits and fluids. Some mountain zones are without water, sucking morning dewdrops in Alti Plano will not be your thing. Some mountain regions have lakes and rivers, others have none over miles. (no cam, no pictures)
A Warning for Travel Hardship has to be done !
more on Peru
Latinic tractates
Travel infos Travel galleries
maps
Mudbattle
under progress -