Findings on Peru -B oct o17
Walls or walls
I do not know if there are cemetaries in this land.
I ve seen hardly any, it seems that their ancestors don t count. There are many many museums
but cemeteries, the djungle and desert take it all back, nothing s left over then.
I dont know if there are fences around or gates to the many ruins and temples
but there are a million walls around every house,
huge walls around every school and factory, walls and huge fences around every bank and institute.
But the many ruins, cities of the past in rumble or temples have hardly any fences around,
and that makes the difference.
There are many half ghost towns along the pacific coast
and who knows if there will be something left of it in two years or not.
It can not be said really when you see these villages.
Sex and the cities
There are many prostitutes in many cities there
and some travel there for them.
But they do not speak the same language.
She speaks spanish and he english,
she speaks quetshua and he german,
she speaks portugese and he french,
The only thing which conects them is sex.
They do not need to speak a language for that.
You take you get
You destroied little schools and small villages
you stole a main stick from my tent.
Then get what you need to get, learn by your way.
(It s allready a long fight in the americas for decades and centuries)
Never ask direct
If as a tourist or foreigner (extranjero) and you want something
(really, you dare to want something in that spanish speaking lands in the americas).
So lets say you want to know the time,
or you want to buy these or that cookies in a small shop
or want a special meal by the menue, expect nothing but stupid games.
Never go direct in spanish speaking lands, they can not take it.
(but tried it themself over centuries to get all for whatever ...) First fuzz a bid, never ask direct for something
not even for the most simple, comon and little things.
Allready since Darwin (1830 s) and before there are these stupid spanish games (katholian games)
from Madrid via Brazil (Darwin) to Peru (2o17) nowadays.
It did not change over centuries, either you change it.
Garbage and traffic
Peru has a garbage problem, often many places along streets get used as dumpsites, but sepcially at the western parts of the country. Around big cities its mostly dirty, garbage and outfall. The countryside is mostly clean as there are few people living there and can often not afford to pay the many rubbish doing things.
The coastal pacific stretch is most dirty along streets and major cities. Up the mountains it gets cleaner but only a few shops or supply stations there and people are not too friendly to foreigners.
The way to the deep djungles of the Amazon (rio solimoes for a while) are less dirty but connectivity often a problem there as well. Climate is fruitbearing and traffic is mostly roundabout major cities and towns, on the land traffic is little and usually tranquilo. As mentioned connectivity is not a main part of tour managment and streets depending on season, region and climate can be a challange. The way to Tabatinga, Laetitia and Santa Rosa (Peru, Brazil, Colombia), the three countrycorner deep in the djungle is often cut and a hardship, calculate soem days from the Alti Plano.
Allday they blow their minds, in busses on way by loud and noisy videos, they have many gambling halls in cities and people told me that there is a kind of conkurrence (competition) between Trujillo, Lima and Arechipa from north to south and I guess also between the politicanos, church and Inka volks which make it all togather a bigger mass so.
Allday they blow their brains and mindsetting since Pizarro, he liked most Trujillo, by that spanish mix gets bizzar today as once.
Ecuador had less sharp differences by geography, climate and its people and is so a bid more smooth running.
No connectivity
If you want to move from Huaraz to Huanuco,
there is no connectivity (but tomorrow)
count 48 hrs from Huaraz.
If you want to go from Huanuco to Tarapoto
count 48 hrs,
in Tingo Maria there is no connectivity (but tomorrow).
It is coca regions
it is rebell regions
it is half ghost town regions
it is spanish villages
There is no connectivity.
Only one
They dont speak any language there but one,
the language of spanish katholic games.
And on the other hand
they do no want to understand that language for long allready
and not for no reason.
It is a language beside many others (native) and they do not get along with each other.
(Spanish language and the many native idiomas)
Chicken house
Along the way between Lima and Casma
every chicken which did more than 40 eggs a month
gets a nice small chicken box
A special single tiny chicken box for its efforts to do eggs, with a tiny cross on top.
All the other chicken get into huge flat a 5000 chicken containing house.
One floor, one roof, one food container and 5000 chicken
out there in the rumble and sand dunes between Lima and Casma.
Pelikans, toelpel, seagulls and big sturmvoegel are of another story
also chicken along Tanzanias roads as well.
You can see them there near the houses.
(no cam, no pictures)
Finally I had to leave Peru, the stupid games got too much and a missing stick 4 the tent is also too much .... missing !!
Ola friends and companieros, ( 1st email from Peru)
I reached finally the peruvian central Cordillera and its a CRAZY story i dont want to let undisclosed to you.
I reached LIMA and left after 2 days, along the peruvian pacific coast (by bus), very dry and sandy rocks, high cliffs and steep sand dunes, partly covering the street. I ve once seen a doku on a truck on this part of the coast north from Lima, too much .... you look down and see big seabirds also shooting vertical into the waters as some Toelpel, further big Pelicans in groups and heavy Sturmvoegel which got also mentioned by Darwin once, and more. The sea is partly very wild and rolling heavy against the continental socket, huge wavels rolling without end.
The coastal stretch is not too special further north, rugged villages, not inviting, houses all small and hardly any painted, further some huge emptzy ugly looking mass animal keeping houses, i guess for chicken soemwhere in the dry lands along teh Atacama.
Then from Casma moving inside to the EAST and slowly high up, the bus took far too long. Even as it was a two floor two class bus .... ugly then at evening. Later the vallies moving insied only covered on valey grounds, much gravel, no waters and nice cacti standing on the dry vallies sides, rocks and ravines, looking too good, few species and nice cacti phalli.
Then the street winding up to about 4000m, passing interesting stretches and I ve even seen one Condor for short passing over vally high up, beside the other more fast moving com vultures. The Condor flies slower, more estaethic. Have seen on way more green getting ravines, eucalyptus and other rare woods if any, very little simple villages without any shops. but partly friendly looking. Also some Inka old trails in the dry mountain ravines and terraces, soem often used till today.
The busride got ugly, there was something like an accident in front in the dark allready but i dd not get clser too it. Cars started stopping from both sides and I got angry and .... out, frustrated of the bad, bad TV screen in the bus and the scocalled fat high crab seats (that because the foot leans which look like crab egg keeping seen from back) I got out in the dark after maybe 45 min and left at about 4000m into the dark at the steets highest point, no shields no signs ... darkness, no prayer flags as in the himalayas ... spent a horrible bad bad night in the fields, wet and 2 hrs rieserain, me shimpfing (complaining) at all vehicles passing my field bed, which was ugly partly wet and cold at 4000m,
But astonishing not far from the Aequator, maybe 8 degree latitude south. Lima is 12 south lat. and quite fresh and cool, most time around 20 during days, Goa is at at 15 north latitude and any otherplaces around the world at such close to the Aequator spot is tropical, but not here near the Pacific ocean and in the mountains !!!!!!
I survived the night torn and worn out in uglyness, partly sick .. but the morning at 7.00 hrs I packed my packbag properely, and left for stopping some bus which was successfull and
reached HUARAZ in the morning sun at 3100m !! Can you imagine staying overnight unprepaired at 4000m .... and then reaching the nice small city at 3100, you feel every deep breath, sex or other activity very strong .... thin, quite thin air.
People are mostly friendly, all Inkas, some mixed with lowland origin tribes. Women are nice and naturally friendly looking nice with the strong Inka legs, (Inka wadel) I like that .... anyway I am recovering now, having good sight on three majestic peaks all around 6000m, the city where the trekking starst. Some older women in the typical stile which is very interesting and also colourfull .... people are nice and strong faces at 3100m !!
Good .... I think of some Charles Darwin (gesammelte werke and the way along the coast north from Lima, Casma and the Tucotucos/ rodents) buying goodies and prepairing for the peaks and remote areas (dayhikes or more) if not Inka women ....
Have good times and enjoy Hub Huatsaaaan
Belem (Brazil): Coming via Lissboa arrival to Belem. The first evening I took a meal at the old main marcet Vero Peso Finishing dinner a big spider got out fast between the settings on the barlike desk, I pointed on it, a fully grown Banana spider (8cm), one of Brazils most poisen spiders. ("poisen" is a trendy actually there) I took it as a good sign, a bid strange but that is Vero Peso today, with less real Assai and Avacatche sucos done, hardly any posters of the many frutts Avacatchi, Assai, Larancha, Mangos, Avacatche (!), Papayas and the more but many fast food ones.
It was weekend and hardly any shops were open. From the airport to the city you pass kilometers of Graffiti sprayed walls, simple people and busy streets. During evening time most streetsellers close, people get home from work and many city parts turn wilderness.
Somewhen you need to buy a ticket or take more money than usual and as years ago you need to go to the cities only bank at Presidenet Vargas, which can do cash in that sum they tell you. But they could not, instead we spoke for some 1,5 hrs and lately they triggered some codes and showed me the translation on the banks office PC, in the while the banks in Europe are closing. I got back to the aerport and got a ticket, which I tried 2 days before in the aerports office next to that office.
The aerport itself is not so messy as many parts of Belem, as many cities in Brazil and many cities in the Americas.
And over two days, after I quit sleeping in the old, now even less unfriendly hostel, I watched the brazilian flyers, but specially the women at their fency cars and how complicated it seemed to be in their dresses and makeup to get that luggage, if at all, out of the car with a husband or not, a helping hand or not, a porter or what the hell that bags got to do with them. It was a refreshing time to watch these richpoor women from the cofee window getting along with their bags or not, beside the comon mass and garbage in that city at the mouth of the Amazonas. more on
Brazil here
.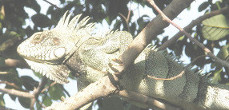 Ecuador
Route: - Chiclayo - Tombes (peruvian) - Santa Rosa - Quito
Ecuador is one of Latin Americas smaller countries. It is a more organised than Peru and is part of the dollar system, its official money is the US dollar.
Santa Rosa was nice after passing the peruvien- ecuad. border partly on foot not far from lagoa verde. Overall passing the border was chaotic as I could read the money (us dollar) but not street- villagenames or borderoffice signs.
At the border 4km apart some migracion offices (as aeroporto de madrid). Waiting at the first office in the heat for 2 hrs was senseless, then another 4km partly on foot was ok (birds) till I reached the customs office with the counter of each country beside each other. On way from Peru it gets green exactly 2 degree south latitude of Guayaquil as also Darwin mentioned once. It is not too far fom teh Galapagos archipelago and in the distribution range of teh Fregattvogel, one of the big seabirds and another skymaster of the tropics, can also be watched over Rio sometimes.
On the peruvian side you mostly pass industrial amd military zones, very few small beach or holiday locations, not too inviting. Santa Rosa a small city in the tropical south of Ecuador. It has a marcet and nice small plaza in its center, accomodation and the food and shops you may look for, also some drunken men which are of a minor problem. Fruits and good meals are in reach. The huge aerportlike looking bus terminal surprised me, some 4km out of its center.
Darwin got once on land from the Beagle during 5 years on the seas, by captain Fitzroy, at Guayaquil before they took off for Galapagos and Tahiti. It was after the times after Mozart but during Napoleon, who even thought about freeing south Australia.
On route Darwin (scientista) had for some days his place at St. Helena not far from where they put Napoleon for his last days.
It was the times of slave trades from Africe to the US and Latin America and Darwin was disgusted by brazil-katholian habits at the times (daumenschrauben etc), impressed by the Gauchos from Argentine, (times of General Rosas) there and sometimes thought that the criminals brought to Australia from GB had not the worst lot there in the wide australien spaces and settlements.
Quito, Ecuadors capitel, lays widespread in the steep slopes of the norhern Andes. It has big streets moving in all directions. Its old center looks quite attractive well set with a park and the span. imperial buildings around.
The city inviting for walks during days and nights. The centers light effects are of a surprising romantic character beside the many poor living and doing the jobs there. The way to its aerport takes about 1 hrs, shuttle bus system is not well organised and the 1 counter Post office is a shame in its old part beside the big policebike garage, many institutes, churchers and the many simple people who do not look too much as they would need a normal post office for parcels getting sent, there are many shops anyway, isn t it.

Climate, is mixed tropical up to 2500 m, Kolibris can be watched in Quitos vicinity, doves and sparrows in cities center. Agaves and Eucalyptus trees are growing everywhere and erosion does a big job since ages in the region between the farout higher peaks, of which ones top is covered in snow.
Health: ok, get some sun protection here and there, avoid skin whitener ! Did not experience that they use bleach (chlor) for cleaning restes floors. Some spanish magic prices for icecream. The most stylish guest houses and cars has Cuba.
Savety: less dangerouse and chaotic than Brazil and Peru but much more unsave than Cuba.
Mexico
Stupid secrets...
Travel infos
Travel galleries
maps
under progress -