Latest read, travel guides with website hints ....
Gesammelte Werke
(CHARLES DARWIN, 5 years on the seas, 1830s !!, superinteresting descriptions and hints, by the journey around the world, times of Napoleon, slavery and the 1st crossing of the Rocky Mt, german translation!)
Magie der Sprache
von Karl Kraus (suhrkmp taschenbuch)
Was ich wirklich will
Michail Gorbatschow (Orac)
Playboy Interview
Werner Herzog, Guenter Wallraff, Andre Heller, Charles Bukowski (Moewig)
Greifvoegel
von Benny Gensbol u Walther Thiede (BLV, 1987 )
Jean Paul Sartre und Simone de Beauvoir
von Axel Madsen (Rororo)
Alte Meister
THomas Bernhard
Existentialismus und Humanismus
von Sartre (Rororo)
(all above from jun.o17 ....
waiting to do the chicken cage, open on top to get in sight of the Hawk !!)
most recomended:
Manas Epos
(Manas vol 1, Version by Sakymbai Orozbakov, translation by Walter May 1995, marvelouse kind of biography in rimes, he was out there with 40 warriors, Talas)
Nineteen 84
(by George Orwell, publ. 1949)
Opus Diaboli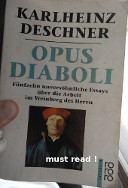 by Karlheinz Deschner (rororo Sachbuch)
Must read ... volume documenti perverto imprimatur !
Flugzeuge der Welt
(german edition 016)
pocket format, many infos, Dreiseitenrisse, latest high tek details,
countries and number of orders, civic, military, planes, jets, drones and helis etc
Indian Mammals
A field guide by Vivek Menon, Hachette India,
400 species, 150 distribution maps, 528 pages
(oct- dec 015)
Birds of the Indian Subcontinent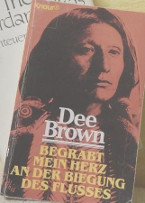 by Bikram Grewal, Local Colour, 213 pages, 440 color pictures, Index of families and species
What i like very much about it is that it explains special habits of each specie.
(oct- dec 015)
Bury my heart at wounded knee
(by Dee Brown) Doku of the Native american indian wars, detailed and with source index at end.
also interesting ...
Salvador Dalis
autobio
Tahca Ushte
(Lame Deer - Richard Erdoes, Medizineman of the Sioux, my brothers favourite)
Carlos Castaneda
(3 books read)
I hardly read any novels, romans too much of fantasia and illusions but
Der Papalagi
The Little Prince
as a gift while leaving for Canada 1st time (Exsuperie)
authors: Hermann Hesse once in 90s, Charles Bukowsky, Osho (Baghwan, titles - "Art of Tantra, Courage, Here and now", some music tapes ...), Krishnamurti
Masterpieces:
I Ging
(Masterpiece od chinese changings over times, The book of changings, Diederichs Gelbe Reihe)
Manas epos
(Manas vol 1, Version by Sakymbai Orozbakov, translation by Walter May)
Der Weg u die Kraft
(R.L.Wing, tolle Übersetzung mit chin. Illustrationen u Erlaeuterungen des Tao te King)
Tao te King
- D Weg u d Kraft" by Lao Tsu
The voice of the Master
Kahlil Gibran
Science -
Authors: Konrad Lorenz (1973 Nobel Price for science - Vergleichende Verhaltensforschung)
all his well known and alltime actual books,
Erich Fromm, Fritz Riemann, Simon de Beauvoir (D. andere Geschlecht)
Many many books on birds, trees, gardening, ponds, horses, some ecology, some geology ...
WANTED:
Subcom Marcos books
200 essays and 21 books documenting his political and philosophical views, on the monsters and meneaters since Charles Chaplin.
- J.P.Sartre "Existentialism and Human Emotions" (seen in KTMandu but too costly paperback)
- Dzogchen (1000 pages+ huge paperback, had in hands 2000 in Bodh Gaya), special Buddhist practises advanced !
Books and biz
Brazil is a huge country
along the coast there are big cities but you dont find bookshops there.
India has a million books, books on holy men, books by masters and gurus,
books on life, new books on biz and success, story books and science books,
but in Brazil, which is quite a young country, you dont find good schools and bookshops.
In Colombia FARC is having its own schools and teachers,
same is the case in Mexico with the EZLN
but in Mexico the have some good universities as well.
In the Americas biz is done on the backs of simple people,
when people get educated it is not that easy any more for biz and its profits
and in the once backyard of uncle bigbiz
it is only one ignorant church, the katholic church
which only accepts its own stories told and doesnt like people reading other stories.
That is why there are hardly any bookshops in Brazil.
In India you find a million books.
on HORSEBACK riding
Mit Pferden tanzen
(author Klaus Ferdinand Hempfling, in german,
pics and explanations, remarkable !!)
Wie beurteile ich eine Yacht
(Joachim F. Muhs, Verlag Delius Klasing)
Studio