Constructionsite cars - 4th speech
The whole day they blow their minds, the name is TV, they have even 3 of it in their houses allday running. The whole day they drive around in Pick ups, they love that car, but not only that ones.
It is construction site cars from the US and cars for callback in few lakh numbers, the cars of misshaps and failors, better leave them in the garage. Cars from the US or how they name it, some say also its name is daka or ttips, naftu or marcul.
But I tell you, the whole day they blow their minds, even as there is not much left of it, because they always struggle for tomorrow, for something ...
They lost all their senses over history, they lost their ears and eyes, they shot a lot of buffaloes, countless, it was stinking then over what they named great plains, but it got much flatter so, now it is flatlands (shortform)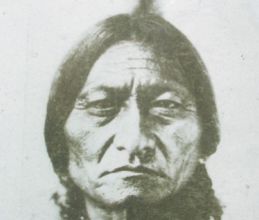 They lost the beauty, the dance, the magic the multies. So they operate for that. Its name is OP, for fake or silikon, for a special look or kick or how they say.
OPs for compensating lackings, failors or faked colts. It is complicated to say that really. But there is many construction site cars, its names is Pickups, some have plastik covers. Chiefs we meet, we make a sundance. Not as from the old times, it would be too painfull but fitting to modern times, fitting to progress and encuentro, fitting to the people and their imagination. We do not need firmas,
kuttenbrunzer
and their administrantes, codes of cashiers, no.
They can sing togather over the pacific or how they name it. Getting old friends of shooting and smoking colts and smoking heads, or how they say. Anyhow cocatea is good and targeted action is our track since years. Some idiots have no ears, no eyes, no logics or how they say. They are cleptomanes since years and a tentstick seems to fit their collection of madness. And let me tell you that s their end, they are allready there without knowing.
When they lost to speak or how they call it, they pay for their socalled freedoms to speak. Jeb, Duck and Ronny know that. They get payed for their speeches and getting their lips red, when their lips get red. That is their way, freedom to pay a lot. When they lose to speak they pay themself for it. We get our tents back.
Hokahey Manu
Mexican map
Your walls
Travelling
Birds
Biotops
You can copy or read the page with regard to the author, me also named Schneeleopard, a chief, or with source adress of wesbite clearly shown, for nonprofit purpose only.