Mixed cases of shame
It got done over quite a period of time, no to telefone books, no to village cinemas, no to ruin razers and some proove of culture, there got agarage built, also a house renovated not far. It got ritten in the Analen of a Village chronic, but the ruin dissapeared. The last Sachverstaendigen gutachten and Lokalaugenschein indicated an immense and tragic cruel Intriganten cirkus, but the chapel at the same location got saved from the ruin razers and the nazis in modern hunting dresses close to houses, others with foreigners call it also
Alpenfestung (A-B-C)
, part of Opus Diaboli a well known book by rororo sachbuch (even found in India at 1800m)
Nobody knows till today who dares to take down the ruin of misteries and stories in very mystic if not most wired region over years, if not the involved mysticimsos themself got any idas on it. The tunnels close to the old train terraze got still kept for wood drying and storing, beside the new train bridges, high up there in the skies of once k and k railroad travellers.
The torn down walls and ruin, what a disaster, and by its name so beautifull, Oberfalkenstein, give prove of the neocons keeping with renovation investments and startups, if not cleaning of mobile devices by wish and web, the daily pretenders cleaning routine of the socalled smarties mobiles. But the ruin standed strong there, even with two nivce towers and a centrel stairway upowards, up there on a cliff over centuries against all storms and neocons unbills. The ruin razers, miracle investors and transmission wurschticons did another idiotic engagement, not building and reconstructing, not keeping and supporting old structures, beside some renovation unbills at a close castle at teh vallies lower levels, onec with horses, some of them not the oines to be done by friendly grils, but renovation got complicated by the socalled standarsd of to be saved pictures during renovation on try.
They produced and reduced telefonebooks along, the data saving devices of the small man (kleine mann), which need to be turend and moved upside down two to three times to find the firma, company, woodworker or ruin razers, if not close villages like ober unter und hinter Kolbnitz, near Reisseck and Wunzen.
The Hohe Climarat has concluded to keep uo with the old school standards, falcons and horses from arabia, and if they take down such ruins and its towers there will be clinics then for falocns in several years.
The Hohe Climate comission (High climate) is closely following the develoments of neoconists, monoculturists, cultural shifters and mass media device cashiers, there has been allread in the 60s the dustbelt, and if socalled named and marked places of excellence get taken over by other chemical dows, and the take over company gets its losses produced so, people will not only spit by seeing dogshit collectings with plastic gloves but also by the neos food, fastfood and chlorchicken bleachers on routine.
The Hohe Climate comission has good sensors as once in the night during the MH 740 flight to get swollowed by the ocean, during that nighht he repeated often the commands and orders as like from a cockpit, beside turned off transponder ..... And that house there was open (Goa), a good place, not torn down walls beside the leftover small chapel on a cliff which can be seen from trains pasing.
And during others can not see telefone books any more, also can not find aquaristic shops, village post offices beside the new hotspot locations and Klettermandis here and there.
The Hohe Climate rat knows very well where post offices can be found, at high altitudes, even over 2000m up to 4000m, but offices looking a bid strange, also in bigger cities with many shops also good for selling mobiles, digital devices, cams i and mp4 tunes, not far from magic Huascaran and Copa peaks (Peru), not one postcard arrived from there.
And a cam was not with the luggage beside a tent with taken away tent stick, so it got a biwak then, on partly crossing Charles Drawins route, that s the tricky thing in such regions, so better never try to reach Huascaran top, the hanging glaziers and afternoon storms can be heavy and tricky enough for coastal green horns like from Chiclayo.
The Hohe Climate comission has seen the, a bid spanish looking hikers there after return from the hails, rains and icy winds on that altitudes, in a hostel in Huaraz during Volkszaehlung.
Other post offices in far away regions lovely looking small houses also nicely kept offices, not far from tropical djungles and regions of tea estates, with stamps and the counters who sell it. The hohe Climate comission also knows very well where the fish can be bought for aquariums but better never ask where it was once possible and how many eggs some fish do within days and hours.
That would be far too much for miracle paper producers and their affliates, if not even places of socaleld excellences whcih produced once agent orange and people got heavily effected by that the decades after. Better do not tell the neocon miracle and paradies paper writers how many eggs fish can put and breed and where they can all take the young fish then, even in mums and dads mouths, but better do not tell the neocon paradise paper writers and their fake firmas on remote islands. If you can not take foreigners new banksy accounts, then it will get done with comissioneers, very clear.
Fish are mostly interesting by the declaration of the Hohe Climate comission, in many respects and faces, the old school comission knows it well. They are showing all colors and effects likes the birds in the skies, Stone suckers from Sri Lanka are as well intersting as other fish like in Sinharaja tropical forests, and ruin razers observed over decades will not be able to catch up with stone suckers in beautifull rivers and mountain streams.
So as they show no to telefone books, no to beautifull ruins, no to village cinemas, no to aquarsitic shops, no to tape recordings and easy done audio files for the show on the web, others decided to trade aquarium filters from China via the great island, decided to buy creams and lotion from good shops in Asia, missing that shops more and more even in festival cities close to Bavaria (part of germany). Decided to purchase small nice good fish nets for the local pond and streams to be checked on water quality and if there at all left any relevanth speedy fish as once before the caterpillar acts (Baechlein helle Schubert ...) on the socalled biotrip hyping total small bridges out of the once full of speedy fish small stream, today not far from a desalination factory, but far enough out of the villages with signs and taferl pretending to show villages of clean neocon dogs only, after neolibaralisation and startup hypers.
Once the small stream full of fish during all seasons today empty even of smaller water insects and wasserasseln, what is a bad indicator not far form the socalled alpenlachs (alp salmon) keeping and hyping tanks.
If they fake names with far distance wandering fish from salt to fresh waters and vice versa some may better learn to see how they keep it with
houses, razed ruins, embeding parking lots
good for skating during winters, mills and unterfuehrungen.
When the alligator will catch you from the nearest old schottergrubenteich, which had once also a page on the web, with about 10 rules and laws on fishing, also dissapeared from the web since some years allready, for sure beside the stuartup hypers, neos will show you taferl on how to keep up with dogs leftovers, because they can not take the yellow snow.
The once teeny mags like Rennbahnexpress or Bravo had ruins to be made of cartoon ..... nice for the stuben or other rooms, some papers can still serve a bid job
No robots no navi not me !
You know what, I tell you something,
you want robot cars without drivers,
you want to fly to the moon and mars,
you want to drive by navi and GPS,
you want robo vacuum cleaners,
you want to controll jalousins and curteins with remote controll and manual by software.
I tell you something, I do not need to activate the radio
I do nothing, I do not need robo kitchen and
robo cars with fake software.
The radio here gets turned ON and OFF by the cats outside,
by the martens in the garden turn it on and off and not a robot or fake software device.
I do nothing with the radio the cats outside turn it on and off .. and that is great indeed ! No mashine no robot, the cats do it, I do nothing with it ! (A)
(B:) You know what, you can use a million smart-phones
a million apps and small remote helpers.
You may use a million faked cars and then do callback of the same,
something like drive 4 callback ....
You may use a million robo vacuum cleaners,
you may transfer millions here and ther and
over islands with the paradise papers.
Here at this place the cats outside turn off and on the radio
the birds and martens.
I ve nothing to do with it, nothing, the cats do it,
we do not need robots !
Sentinelesen
I fully respect the decision of Indian officals not to contact the Sentinelesen.
Now people know the price what it can cost to pretend to bring or pretend to show the love of Jesus.
He got slaugheterd many got slaughtered over centuries, the symbol is one of death penalty (cross) and pain.
I am happy that the Sentinelesen get not futher contacted and disturbed by irresponsible missionaries or something alike. If they do not know the way they can finally try by navi or GPS, but leave the people who live embeded in nature in peace. They have good defense and use their defense forces !
AUDIT records:
Welcome to bustour -
Magic galleries like miracles ....
The speciality with these galleries is that you do not need 2 klick the arrow button for each single pic but can see it all on one window of each gallery site (form may 017 Parvaty valley to summer 2018 no pics)
Das wirklich gute an diesen Galerien ist das man nicht auf einen pfeil links oder rechts klicken muss zur Einzelbeschau der Bilder pro seite. Am besten auf einem 70cm Bildschirm von HKC (wie in Bishkek downtown moeglich) Smartphoens mit frisierten fein zugestutzten apps reichen dazu nicht.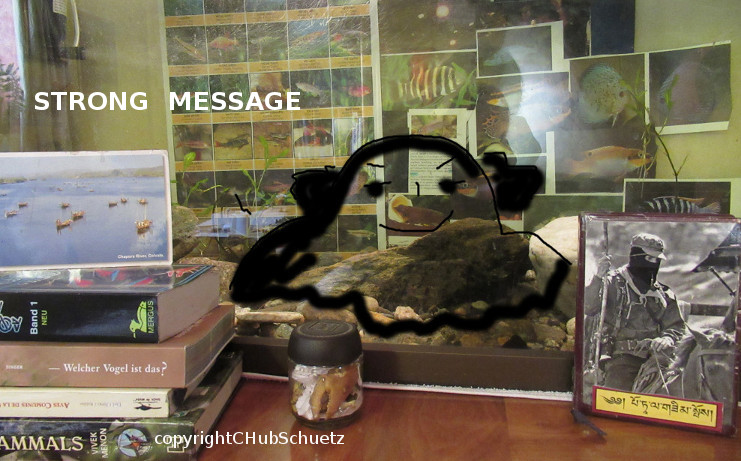 I am happy to get to know of the good and strong procedure in
Korea
, with checking the railtracks to north and from there to the east coast. It is very good to keep the rails on track and making strong connections between the north and south.
This is a fabulouse progress and the people will suceed in tears when they meet and show as it was with the last winter world cup games.
I know the provocateurs from the fence and garden, from the marmelad glasses, new bought spicy powders (jeera new cumin !!) and keeping on with their honky tonk show of cars, latest with faked software what is indeed disgusting.
The security council of the UN should never hinder and disturb the good exchange of the people of the Koreas, their new and strong relations and progress so far and new connections by train give prove of the strongest ambitions.
The provokative joint military exercises of the west are disturbing, but as once done partly in underwear either in Westfalen camps or against the Native Indian Tribes of north Americas on horses (or with dogs), they will not succeed with their provokations near the shores of Korea. It got allready hard for them to manoever ships properly. The new ambitions by trains is good for further good relations and for more training in regard.
Message accomplished.
Like the sun is rising in the east and sending its good strong rays, I send the message to Korea, always a few hours before. Never mind about what gets traded in hours.
Magic recordings on a region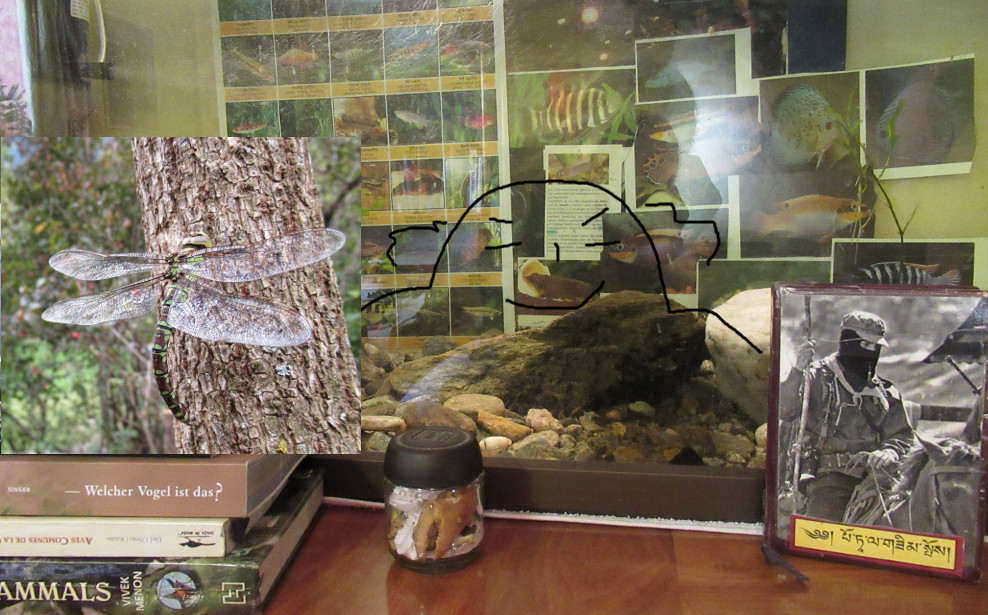 Onemore leak in heavens
(cloud of faceboot)
I got notice of that faceboot company, a megaweb multie so to say, and all that leakings over the last years. Be carefull with your friends, all that pictures and messages. All that thumbs up and likes. Each single like and the millions of shares by that faceboot, all the millions of pics and smart or shitty stormed flatscreens, it can be of a megaleak finally, also unfriendly if not hostile.
Please take the advice and take care and thinktank preempt before you do too many leaks over some years. All that leakings in the billions shared and getting stored and attached by many apps. And if it sounds easy and can get done by smart and easy linking, the attached apps, apples from somewhere and you have no idea where these apples land then, and who might be watching. It can be even in real time.
It got a big megaleak, take car, many people got jailed allready for a 5 page document which got leaked under some strumphose out of a office or by some wikileakings, or even diaries if not bank slips at all. Please take care before sharing the faceboot megaleak. It is there, yes on you flatscreen ... ! It can generate more of leaks and data unfold. Decide for the small and beautifull, the private email, and if it gets hard because of a password or a user interface which does not show that smart and pretty like the megaleak.
Some sit in embassies since years, in a way kind of inmates like jailed, sacrified on the plates and flatscreens for the pretenders of save data and its new mist and clouds.
Even as the specific jailed after years got allreday pardoned by the UN, but what does that mean in the face of a 5 page document leaked years later in a strumpfhose. Please be carefull before sharing or sysnchronysing with the megaleak.
I know today you might have 1000 friends maybe 3000 or 5000, but just think of the simple politicans who struggle for each single vote over months and weeks, and that is the case before votes and they get new shareholders by that votes. Your friends may look smart and simple to trigger and watch, but think of the advantage others take then with the many hundreds of apples (apps).
Make the right decision and thinktank preempt before getting to much in touch with another 300 users and watchdogs, either big brothers or sisters, they are out there since years. Better write a letter here and then or into a complaint book, that is good stuff then, also on the operational side of good managing task, beside another million of leaks and messages daily on tiny flatscreens erupting like vulcanoes.
The applis are there, like ufos in the webs cloud of heavens, moving and floating like swift ufos in the skies, Obi WenKenobis and Darz weaders shared by a few hunderds of apples in smooth stile floating, shaerd by another very clever company for another analysis, maybe before the next votes or just backside of another neighbours backyard if not in the only and one mega data-storage, another datagarage somewhere in mid european bundesland (province)
And if you think of reverse engineering of the millions of shared contents, just imagine, isn t that great then. I think that is fantastic, if it can be found (billions of shorties then, short messages with apps) and done so, reverse engeneering is great.
Be carefull before you make the decision one more time on sharing that much of millions of data leaked. The most specialised man and women on earth got to know allready what that means, so be carefull if you wanna take the risk of advancing the megaleak next time.
Angriff in Zangenform
Ich kann im multipolaren front und stellungskampf des Tradewar eine Zangenbewegung erkennen. Es werden auf der einen Seite einzelne Personene im Ausland verhaftet weil ihnen Beziehungen oder Korruption aufgrund von Erpressern in Namen von Firmen oder Companies vorgeworfen wird und auf der breit gefaecherten Angriffsseite, der breitfronten Angriff ueber die Tarife und Importe auf Gueter in die USA und vice versa auf Exporte aus denselben in andere Hemispheren, als Antwort auf die breite Angriffsfront der Importe.
Also auf der einen seite ein teures Umherumschlagen auf Gueter, Importe in Form von Tarifen auf selbe als Einfuhrzoelle bei Gleichzeitigem Angriff auf Einzelpersonen, wie unlaengst die Festnahme eines Familienmitglieds einer sehr grossen chinesischen Mobilcom firma in Canada zeigt.
Man kann also auch von einem multilateralen kalten Frontenkrieg sprechen, breit an den Einfuhr und Ausfuhrgrenzen und im speziellen auf Einzelpersonen in Drittlaendern, aufgrund von Verdachtsmomenten in Beziehungen im Weltgueterhandel und Austausch. Einzelfaelle von Mobilkom und digital Companies in Drittlaendern stechen dabei besoners heraus.
Die Zangenbewegung ergibt sich aus Beobachtungen an den Grenzen und Tarifen dort, die breite Front, und anderswo Einzelfaelle im grossen Firmengeflaecht in Drittstaaten, der Kampf im Kleinen, praktisch der Haeuserkampf im Welthandelsgeflechten.
Aus empirischen Beobachtungen im nahen Osten, im speziellen der arabische Halbinsel kann man schlussfolgern dass Einzelfaelle oder auch ganze Familien auf Jagd in moslemischen Drittstaaten das Geschaeftsklima dann im Allgemeinen nicht foerdern. Einzelfaelle auf der einen Seite der Zangenangriffsbewegung koennen also diverse andere Grenzerkonflikte an der breiten Front durchaus anheizen. Wie die USA im weiteren diese Zangenbewegung bewaeltigen will ist noch abzusehen.
Hier gehts weiter/ advance here
(revoltar)
part of IT