Baummarder u Bienenfresser
Na heute war wieder was los im Garten, ich bin aber noch vorher mit dem Bike in das Dorf gefahren und zufaellig vor einer kleinen, die werden woanders 15 mal so gross,
Traenenkiefer
im Dorf gesessen.
Bei der Rueckkehr waren die Kaninchen, chin Loewenwollmilch Kaninchen, noch immer gut drauf, obwohl sie die Nacht sogar im Garten verbracht haben. Es sind aber nurmehr
vier Kaninchen
(chin Loewenwollmilch maehnen K.) leider. Das ist schade sonst ging es ja noch doller ab. Es waren seit ende 2018 auch schon mal ueber 20 im Sommer oder dem spaeten Fruehjahr.
Als ich also zurueckkam, aus dem Dorf, sass ein junger
Baummarder
mit verletztem abgerubbeltem Schwanz am Teich, bei den Stufen, als ob er sich den kuehlen wollte. Er sah nicht gut aus, evtl waren die Jaeger und Sammler der Nachbarschaft beteiligt, wer weiss. Iltisse wie einst 2010 ostseitig unter dem Haufen werden grosser, und Steinmarder sind heller, grauer gefaerbt.
Ich habe natuerlich nicht gleich Fotos geschossen, weil ich eher damit beschaeftigt war ihn ein bisl aufzupaeppeln, mit einer dose Katzenfutter zb neben den vier hetzigen Hasis. Das bisl Katzifutter war dann auch gleich weg dort wo ich es ihm hingesabbert habe (10.sept 2021) Auch Fliegen waren auf seinem mittig kaputtem Schwanz, er war garnicht gut drauf. Die Stiegen zum Teich hab ich spater abgespuelt.
Die Kaninchen sind alle wie von selbst schon vorher in ihr grosses, im Boden durchtunneltes Gehege. Da fuehlen sie sich einfach wohl, gerade wenn so ein am Schwanz zerzauster Baummarder verletzt im Garten ist. Ob er jetzt noch lebt weiss ich nicht, liegt wahrscheinlich wo in der Fronthecke, talseitig gen Sueden im Schatten. Die Jaeger u Sammler der Nachbarschaft tragen seit Jahren sogar Hundstruemmerl durch die Gegend, was ich seit langem ekelig finde, neben all dem Verkehr. Wie findet ihr das ?
Und nochwas, vorgestern abend waren sage u schreibe ca
20 Bienefresser
suedlich der Fronthecke, talseitig bei den Bauern, dort wo es viel summt in der Luft, abends (8. sept 2021).
Ich dachte schon wie gibt es das, als sei ich in Goa, Sri Lanka oder Maharashtra. Das war beeindruckend soviele seltene Bienenfresser abends nachdem ich eine Melodie traellerte. Und nachdem ich heuer schon sehr enttaeuscht war (siehe unten river Taugel chapter) wegs der
missing Eisvoegel
(Kingfisher ao indian birds listed) und Wasseramseln bis zur Taugel in sazlburger Land. Und nochwas, ein Nationalpark sei nicht weit weg sagen sie auch wo, nur dass man vom Fischotter ueber Jahre keine Spuren gefunden hat, auf
Hoehe Rishikesh am Ganges
in mancher Sandschotterbank schon.
Und nochwas: das Nerze Keulen in Daenemark ... geht mir auf den nerv, weil sie die dann wieder ausgebuddelt haben, man weiss nicht was das soll. Waren es 1000 gekeulte, oder 3000 ausgemerzte, und besser ein ende in kuerze als leiden ohne ende ???
die meldung --- !! -- der Iltisse von 2011 sind auf naturbeobachtug.de oder at zu sehen auch ueber Libellen und Schmetterlinge beobachtungen ... gibts da seiten.
Kingfishers and Beeaters in India
, the magic during mornings partly from one good hotel room, Rishikesh Ganga chapter when it all started !
River Taugl near roman bridge
Hardly any new observations but last saturday a Sparrowhawk fast and swift passing the valley over the village.
Not far from Salzburg city at the
river Taugl
, at our old campsite from the 80s and 90s, revisited. Short after arrival in the woods along the river a big Aeskulapnatter getting down from a tree, quite fat by diameter so it should have been about 2 m long. (1st half of August)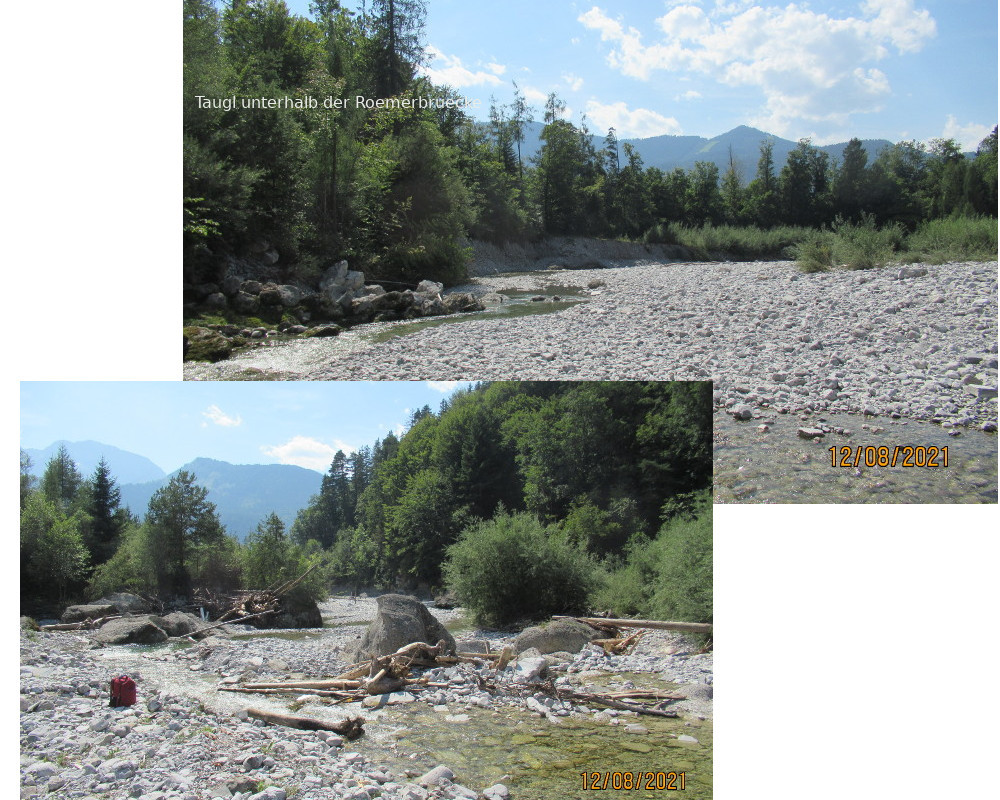 But overall
not one kingfisher (Eisvogel), not one Wasseramsel (Whitethroated Dipper), no Flussuferlaeufer
. Quite a few people bathers nd swimmers .. naked on the rocks, riverbed and banks what should have been the reason for most birds missing. For short there was far away a hawk, doing a curve up in the sun during that afternoon.
During the
twoday boatride
with the boys over two days we got in sight of a Sperber, nicely colored in reddish brown, maybe a young male. Flying from tree to tree along the river. At Traunsee only two Flussuferlaeufer, here and there some Mallards (Stockenten). Not one single kingfisher along the Traun. (1st half of Aug.)
Moelltal -
BIRDS:
Many Rubythroughts are visiting over days (april), and they also like the bunnies hedge.
Funny enough the bunnies never attack small mice but wahtch them over 15 minutes from close, even as male bunnies can get very agressive on each other they never attack mice !
Yesterday before noon the com. Kestrel was calling over a while. Nearly everyday buzzards are flieing overgarden, guess for the spekulatius on the small babiebunnies. There are quite a few buzzards upo there at sonnseite of the valley, till about 5 years ago also teh eagle owl was calling here and then.
Eurasien blackbird visited with euras. Jays the garden beackside of bunnie castle. Eur. Blackbird is not that often visiting. (ingarden Elster)
MAMMALS:
Over last nights there were always hedghogs in the garden, often in front of the eastern window. One night it was even two of them under the Zwetschgenbaum. (oestl. Wanderigel, hedghogs ingarden)
REPTILES:
Second half of march many frogs came to the pond, guess Gras and Moorfroesche, Erdkroeten sowieso. Over summertime also Gelbauchunken reach the biotop and Ringelnattern sowieso. (ingarden)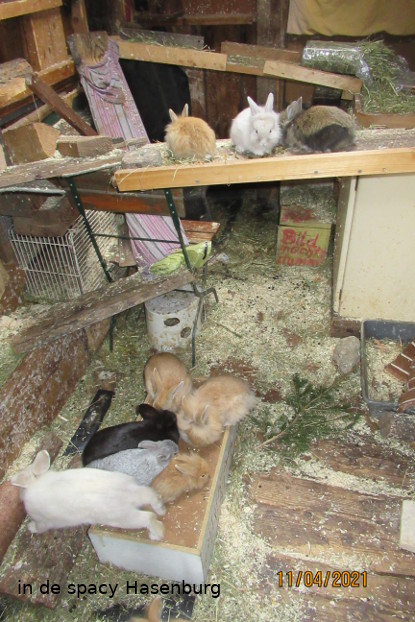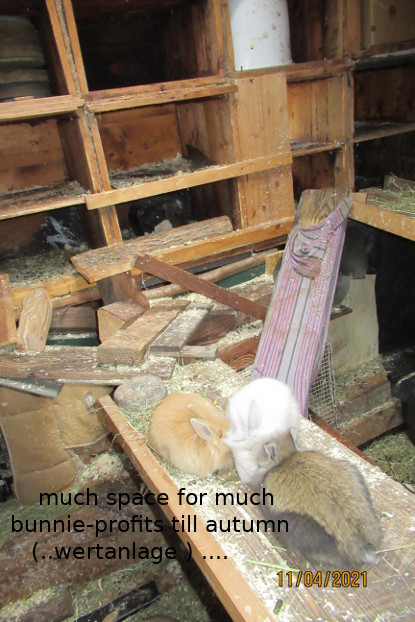 (while holding controll/ strg the pics will open in seperate tub, view image ...)
Losses and fatalities since my return from
Turky Egypt
, one male bunnie, (last old one this year till end of march) during night 7-8.march, 3.00 in the morning. The loud screem duirng early morning in garden grabbed my attention but no traces got found so far, not even at the side where small trees got changed the location. ( ... no sleeping cell)
Vom Garten - Garden
LAICHZEIT:
Im
Teich
brodelt es zurzeit (ende Mar- anf. April), Grasfroesche Moorfroesche und Kroeten laichen. Manchmal ist es dann auch 2 hrs still nachdem die Kreissaege udn Motorsaege in Betrieb waren.
Wenn der gr Meister in seinem Canoe nach der Holzarbeit Pause macht brodelt gurgelt und grunzt es dann, nicht weit von Blut u Bodenmatsch in einer Alpenprovinz.
Der letzte Winter war lange und schneereich und trotzdem haben die
4 Goldfische
unter Eis und Schnee ueberlebt.
HINWEIS:
Am Weg zurueck auf der Strecke von Muehldorf ins obere Dorf, zu Fuss ca 20km weil das Pickerl fuers Bike nochnicht berappt wurde, es war wiedereinmal mehr, wie auch sonstwo sooft, als veranschlagt, wurden am Rueckweg ueber Felder, Mauern und Huegel leere Badewannen gesichetet. Diese waeren an Waldraendern nichtnur fuers Vieh, sondern wenn das nicht dazu kaeme, vielmehr fuer die letzten Laubfroesche im Tal als Fortpflanzungshilfe wichtig (shr selten) !!
Von Smaragdeidechsen kann man sonso nurmehr traeumen, die haben geren sonnig trockene Geroellhalden, Schotterhaufen, Steine und lichte trockenen Waldraender (endangered)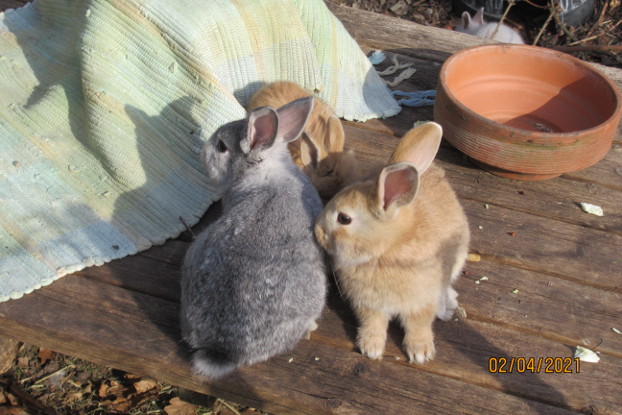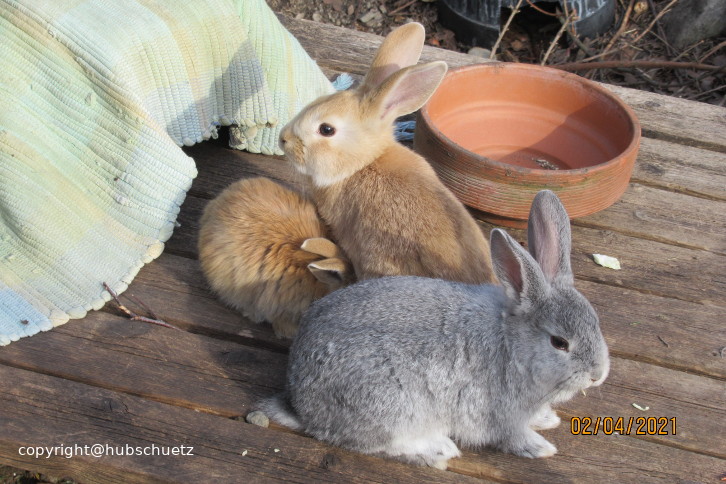 Jurassic Park ist noch langenicht vorbei.
obiwen Fruehling 2021
Es waren nachts vom 7 auf den 8. Maerz wieder
Hirschkuehe
im Garten, wunderschoen und gross mit hellen Beinstreifen, sogar zweimal in der Nacht, zuerst um so um 23.00 dann nochmals morgens um 4. toll anzusehen die wilden Tiere, was ist da das Dschungelbuch dagagen, und das im Garten, stellt euch vor. Die Hasis alle in der Burg uebernacht.
Tagsueber
Schwanzmeisen
an den Knoedeln und gestern als ich von der Terasse aetzte (Atze) kamen sie auf 2.5 meter zuwa. Ihr Nest duerfte nicht weit sein, Kleiber die morgens rufen, und die meisten Meisen duerften schon Nester bezogen haben.
Winter in the woods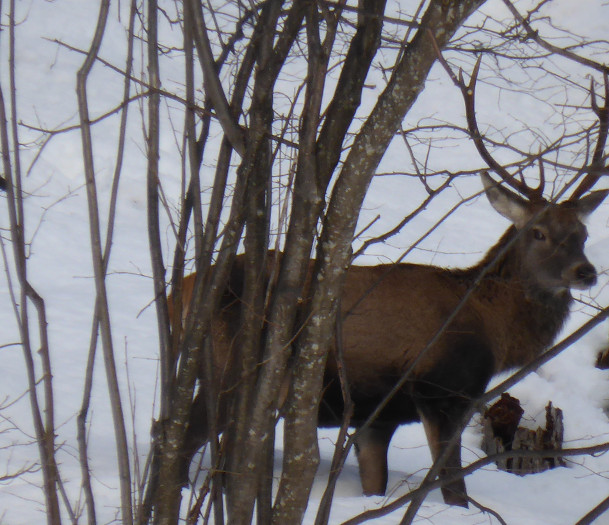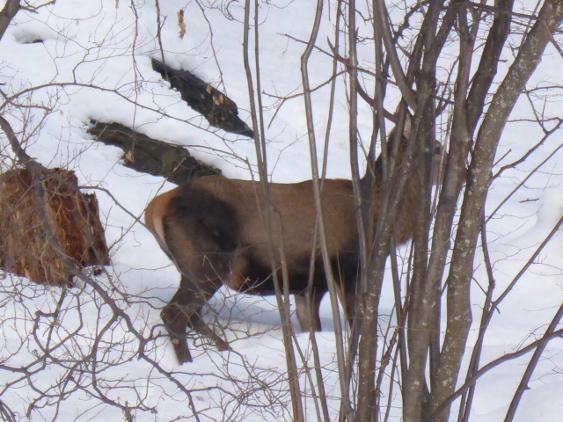 Hirsch (Rotwild, Big Deer) seen on way to a hillstations railway station not far from Mallnitz passing Lassach, at start of February.

Also at the night of the 27th of february 3 Hirschkuehe in the garden near the house. Jumping out of the window with a fliegenklatsche to make them run away, they soon left, thatfor the bunnie Aussengeheges fence did not get demaged by the big Hirschen in the garden during that night. Guess they smelt the bunnie food.