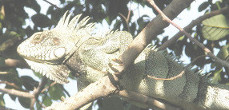 Mexico - A
Route:
MEXICO CITY - OAXACA - Pochutla - Zip-polite - SAN CHRISTOBAL (de las casas, Chiapas) - Comitan - Monte Bello (Chiapas) - Las Nubes
Mexico city
is quite a monster to me. Thousands of people in the streets, sometimes groups of police men doing signs here and there. Some interesting parts, even in the touristic downtown, the huge open squares with the ruins of the Aztek city, the churches built on it, more or less in schieflage today after the earthquakes over last centuries.
I was looking for a tent stick here and there, and in front of the churches a huge stage for musicans or street artists I guess. The presidents huge palace which is not too inspireing from outside, and somewhere the headquarter of the "Partido de la Institutionalisierte Revolution", which I did not search for but some cigarette papers for rolling here and there, but in spanish speaking lands that can be a hardship beside the many, shops, artesanatos, streetsellers and kapitalistas. (2o17)
The countries
traffic
is not easy for my to get through and see it clearly. Streetlanes are often not marked, you don t know if its 3 or 4 lanes, if its red or green at the traffic light, if there is any. Some highways look like comon streets other like freeways, but specially in the vicinity of Mexican city.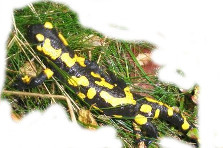 First days I thought, passing the second aeroporto of the capitel to the south, "just go where the trucks go", but also that is not a save tip. Better inform yourself in advance, go by a tourist guidebook, ask some spanish or english speaking village people, or go by your experience. But miss a shedule or timetable, conectivity is not the best, as everywhere in
spanish
speaking lands it seems.
But know, in the south they speak many more languages and Subcoms speak them there as well. I left the capitel after about 3 days on foot as I could not find an ATM mashine at the main busstation to the south. Lower prices for rooms start in cities at 300 pesos (ca 14$) with bath and TV.
In the djungles or countryside as once in Costa Rica you also find cheaper places,
campsites, hostels
with djungle kitchen and alike, and don t miss to beat them up for stealing one of your tent sticks (Peru o17). Katholen and nazis are madheads till today. They do what they can do to have fun by their collections of madness,
spanish games
and having jokes by the price of others what is the same. From the most expansive cities in Europe (Barclona) where they need to take from a plastic card all, up to 2 bags out of three (typical spanish), via Peru where they seem to hate tent sticks (sticks 4 campionetas) to Mexico.
Oaxaca
a nice big city, spread around in the hills, about 4- 5 hrs south of Mexice city. In its center a nice shade spending djungle like park with huge trees, tents, artesanatos, streetsellers, the ususal churches in back, all kind of shops and also some stilish restaurants around. Worth a visit for some little days.
You can watch the Malizin from the cities balconies during different daytimes and as it erupts steadily some smoke during sunsets it can be very special. I ve seen a thousand locokatepetels, chocolatels, caffesinhos and amazonias, it is partly a special mix and as a major touristic city can be of big profits.
In some places further south you someties pay a room con banjo and TV in advance at arrival like with places as
Comitan
, quite a spread around twon along a highway with trucks, astoishingly many Transams (knight riders), also a yellow Ferrari, but after 1 hour they can not open one of the 2 doors after you return from food. I had to break the huge saloonlike glassdoor (hotels glasschiebetuere) and told them later after police nocked at my door

"Ahh thats how you make money, having a room paied and can not open the door then .... " police was watching, also cam-cctv there, till another plastik card got smoked instead of a colt the same evening.
Anyway I woke up the next morning under two flowering trees, looking like chocolatel by its fruits, with
Berylline Kolibri
overhead and 1 mio yellow flowers around, also tiny tagetes, maiz (corn), bananas, a huge Montezuma Scheinzypresse not far away, some horses and a nice stream with Platies, small fish of which the males have dicks !!
nature observations
It was the most costly night since years and a magic morning.
The
Wild West and Takha Ushte
is for long not yet over. (nov 2o17)
San Christibal de Chiapas
is beside Tuxtla Guiterrez the main city of Chiapas and is surrounded by nice lush green hills, some name it also San Christobal de las casas. The cities center is full of nice looking quite professionel painted houses, but its maximum hight is 3 floors, many roofs are covered in old red tiles, also churches get part of the renovation story. To the outskirts of San Christobal (de las Casas) houses look more simple and have mostly flat concrete roofs, pedestrians indicate century long usage.
The city lays at about 2000 m altitude which is the zone of semidecidouse Pine woods with epyphites, farns and lianes. You find any restaurants and stilish cofees there as well beside the two main squares where all kind of people meet or sell stuff.
In Chiapas they shovel kgs of Amber stone, I ve never seen so much Amber in one single marcet, and make quite nice jewels out of it. But you find more preciouse art, handicraft and all kind of mixed people in the city. From indigenas with most interesting faces over spaniards to tourists, alternativos, artesanatos, rancheros, mountain bikers, motorbikers sometimes during weekends and hippies, some seem to run around half day hugged by their new amore.
I left the city after 4 days because it got too artistic and expansive. I tried it on a sunday and as the women at the main busstops ticket counter was smiling as many others, I was ready to blow the total busstand. It got late noon then till the bus left and reached Comitan (de las casas) after nearly 2 hrs. In Comitan I stayed overnight under two light orange flowering, like chocolatel looking trees because the hotel manager failed to let me in after I paied in advance ad returned from a nearby restaurant.
I left the kukuruz pampa, happy the next morning, passed over some wet fields with horses and got on a minibus, collectivo, to
Monte Bello national park
which is worth a visit as its a big area covered in wooded hills at about 1500 m, of mixed Pine tree woods, farns, epyphytes and sprinkled with nice lakes in all faces southwest of Chiapas in the border area to Guatemala. From the ones embeded in rocks and woods to the more smooth looking lakes with reed zone and in different colors.
A broad deadend street leads into park and ends at a small village up in the hills with an eco toursim camp and some cottages. I covered about 20 km on foot the same day, partly hitch hiking with thumbs up, ugly ... and thought about macheting down some touri cottages or katholic institutes as I passed some comon footebole grounds with youngsters on the same way back as I got up there.
A Warning of "Travel Hardship" has to be done !
Mexico - B
Mapas de Mexico
Peru - Ecuador
Stupid secrets...
Route:
Varadero - Matanzas - Cienfuegos - Trinidad - Sancti Spiritus - Santiago de Cuba - Baracoa - Santa Clara - Havana - Varadero (2009)
gallery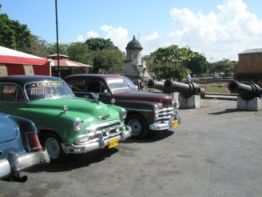 Savety:
Cuba is a very save and friendly country, nothing will happen to you as long as you dont provocate trouble. Some guest house owner even left his doors unlocked and I got puzzled about that, but never got some problems.
Health:
Cuba has good health standards, everybody gets free health service, infant mortality rate is lower than in the US. I can t really say how it works with foreigners, if they get free health service as well, don t think so, and by the health standards is not so necessary, if you are allergic to kapitalismo take full kasco health insurance. I had never a health problem in Cuba. Use good sun protection.
Climate:
subtropical
It was the year of the lowest oil prices, crude Brent around 45 $ US (2oo9) and one year after the Enron collapse.
Cuba II

Dominican Republic
1994 I travelled to the Caribe, from the Dominican Republic to Costa Rica
Route:
Punta Cana - Santo Domingo - Panama City - Costa rica
I arrived to
Punta Cana
, somewhen in the 90s, what seems to be just an airport in the nowhere of the island, had a nice welcome there with drums and locals singing....met some people from germany on the plane with whom i staied some days on a beach north east of the island, think it was El Macao, am not sure about the name, the beach was a long stretch of sand very cosy with huge waves and coconut trees, there i got my first and only sun stroke being the first time in the subtropical regiones.
After some days i left for another beach area east of
Santo Domingo
, the capital. South along the coast were the hotels and beach bungalows placed and north across the other side of the road were the huts and little houses of the blacks, all togather a little bid strange the devide between the two sides of the street, between the rich tourists and the poor at the other streetside. Later i moved on to Santo Domingo which is quite a city with a very special center, the old town which has houses from the times of Cristopher Kolumbus, yes he himself was residing in some of the old residences. The area is surrounded by huge walls and some canons along, quite impressing, once then name of the archipelageo was named Santa Isabella by Columbus at his arrival.
Cuba-Dom.rep map
(1994)
Savety:
In the main tourist destinationes savety is not at risk, but you always have a look after your belongings, there are many poor people in the Dom-Rep and they may like a bid of your stuff, in Santo Domingo there are some children begging and the police is taking its share of that begging, so a sad picture, but people are very warm and friendly in general. I remember a taxi ride which was very fast and wild on gravel road and over chickens, so better check the taxi driver and vehicle before.
Health:
Can t say much about the health standards in the Dom-Rep, had no bad or good experience in respect of health, only the sun stroke with head ache, which went away after some hours, protect yourself against the sun as everywhere in the Karib.
Climate:
subtropical
Panama
I left the Dom-Rep by plane to
Panama City
, from where i visited the
Panama canal
which is an impressing structure when you see the big ships moving through.
Panama city has a very nice old center with a good atmosphere, which spreads along the coast, where i did some nice walks, passing children playing on the streets and having a look into the open living rooms of the old houses, all togather a very cosy picture. Panama city is quite a big and very diverse city, old town and new town.
I didn t stay for long in Panama and moved on by bus to Costa Rica, a long ride, border controls from Panama to Costa Rica were rigid. (1994)
Costa Rica
Route:
- San Jose - Puntarenas - Mal Pais - Porto Limon - Cahuita - Porto Limon
I was on the way to find my brother, who i knew was somewhere along the Pazific coast, close to a National park and a half island, with his friends. I tried to find them and so i moved by bus from the capital -
San Jose
to the west coast - Puntarenas from where you get a ship to the
Nicoya half island
. finally i foundmy brother and his friends at a place called Mal Pais at the Nicoya half island, we spent some days there, getting pushed hard by the waves of the Pacific ocean, had some nice walks and enjoyed our time close to the djungle.
We headed on to
Cahuita
on the Atlantic side (caribic side) a kind of hippie and rastafari village, got to know some new people there and the sea was much more smooth than on the pacific side.
I also visited the port town
Porto Limon
, got to know "Blue the barber" there, we spent some nice days togather there and he showed my some nice places as the rail into the djungle, his girlfiends place there in the woods, and the night life of Porto Limon. i tried to hire on a cargo ship for the passage back to Europe, but had no luck, the banana ships had all rigid regulations about taking passangers on board, but one captain invited me on board for breakfast, on a Belgium ship i also got invited for a meal, but the take over was not possible, very bad, so my parents sent me some money for the flight back home finally.
Costa Rica map
(1994)
Savety:
Costa Rica is one of the savest countries in Latin America, not much will happen to you as long as you dont provocate troubles. Dont engage with wired looking guys who may offer you drugs or other deals, or may invite you to their hotel to go for the deal there.
Health:
The land is also called "Swisserland of Central America", health standards seem to be good, and didn t hear of any bad spreading deseases there.
Climate:
It depends on the altitude, from tropical to subtropical, they have mountains and volcanos where it gets cold the higher you move during nights.
... UNDER PROGRESS