Near Havanna aerport 2 nice med sized
Mongoose
during noon, grassgreen with grey coloured, compared with the indian one of the smaller species, about 30-35 cm, good snake and beatle hunters, also lizards are part of its diet.
REMARKS: From my point of view Mongoose are not original species in the Americas, but could be brought maybe during some ship cruises or by plane in handbags .... they are good for fighting snakes but could also minimize other, endemic species, to cero. Have only seen them around the aerport area, and I did some long hikes there.
On way form bus in Yucatan Mexico, to Playa Carmen, I ve seen a White stork which is also not a home specie in the Americas but could maybe cover, like on iseage trip, some distance over land gaps, only in thermics. White storks you only find in Eurasia with Africa during winters.
Many
Turkey vultures
along north coast at Playa, also a nice Falcon the morning on top of high building, and
7 Pelikans
during sunrise (13.dec), nice to watch in formation, should have been the Grey Pelikans. Stayed one night on the beach rock.
A
Colibri
in flowering Judas tree, which you also find along southern french highways. Colibris know the flowering Judas trees near aerports, could have been the Bluethroated.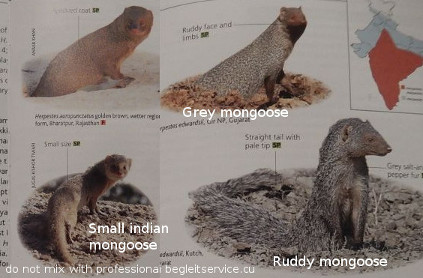 Also northern Mockingbirds, but most magnificant the 2 Mongoose and falcons.
Before sunset at the pier from far,
Pelikans
nice peforming in strong NE winds and sun, once in a while shootig down on the catch, interesting because quite heavy elegant fliers, they need to do it always in the right angel. Partly single and coupels togather, impressing ! Gliding, strong moves, turning and shooting down. (10.Dec)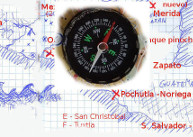 Out of the book, "Mammals of India" by Hatchet. Nobody want to make a book of the CEOS websites, a pity!
Later the same day, close to sunset, also over the MSC Opera (also Marella Discovery2 and Europe), right outer bridge, a nice med. sized
Falcon
for 10 minutes, not a kestrel and biger than a Sparrowhawk. Broader more stiff straight wings than a peregrinus, overall grey (rose) below with dark stripe at outer tail, strong agile moves, gliding and circling. Impressing to watch and reacting on my call, about 50cm. (Dec o17, no cam no pics)
Was a nice afternoon and suset ...