Kyrgyztan - Kirgisthan (mar.017)
On way north from Dshalalabad over the Pamir a Golden Eagle (Aquila chrysaetos, Steinadler) flying south over the broad white valley, a bid in mist not far from the street. Some crows here and there and in a streetcurve even a flock of common Mynas maybe at 1800m alt (28.03)

Found a small bunsh (2-4) of feathers in a fully fortified area, Tsholpon Ata Petroglyphs (42ha) and by the bird book it could have been a Snipe, which is not a very small bird but living mostly solitary and hiding in that kind of biotop. The cut at feathers indicated strong hunters ....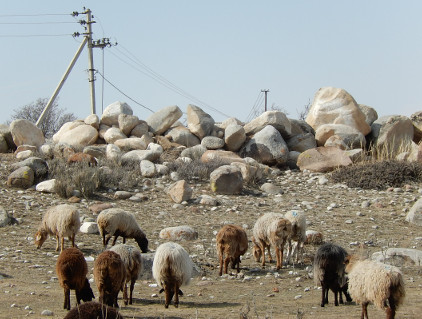 I heared female Snow Leopards from about 30km, three times on way around Yssik Kul.

By sound, twice falcons, once a Roetelfalcon, during visit in Dshalalabad (20.03), which also indicated some small birds around and once the Shaheen the Peregrine falcon in an area which is far off any limits and strongly forbidden as yet covered in snow, timing late afternoon from about 1 km.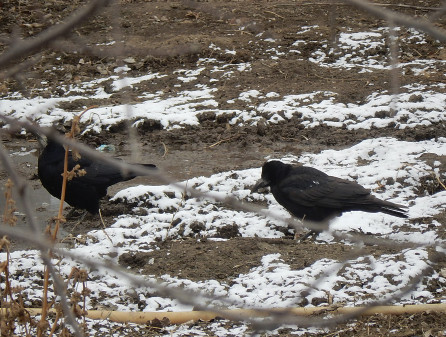 Till now no wild mammels as martens, no marmots (wakeup time in indian Himalayas), no antelopes (tib.), or foxes and no Lynx in high altitude mountain steppe regions. Also no major traces of the same but twice allready wild Kurtisanen.
Facit only wild rare birds and ... feathers from a Snipe which is not the smallest bird, but in a fortified area which was shocking but also not surprising. But even more shocking a proper uniformed policia man got witnessed when he tried to kick and pull the CEO away from a street, if not even mate with him during governments closing time in Bishkek ... on a street. Blondes are rare in some cities. (24.03)
Special locations
birds of India
Central Alps
Dharamkot HP Goa