October 23 in the mountains
morning of the 8th of october 23 .... at 9.45 a good well fed
Sparrow Hawk
(female by its size?) the smaller brother or the Gosh Hawk sat under the garden bank on his prey, near the old Sheibtruachn .... frechly sprayed against the rust.
Eveneing of the 30th septembro, when it was dark allreday a
Waldkauzf
visited near teh window and looked into my window from the Holzlagen Dachkante. .. distance 6 meters, when the move detector at garden side went ON !
Moelltal bis Moldau
We had our meeting at the starting point in the Alps quite exact as some smart devices predicted. The same day we had enough time for grilling, further preparations, two trips for the local construction site got done during which we saw in short distance in front of the car on gravelroad the young
Hoopoe - Wiedehopf
from this year !!
A local colourfull migrant bird, and at same time a big grown up
Sparrow Hawk
, must have been a proper female which took off from a close tree, dancing in the hot winds then.
Short after when it got cooler the day our grilling went big and tasty, we two old guys and the boys were happy. Next day morning we had our two boats allready on the car.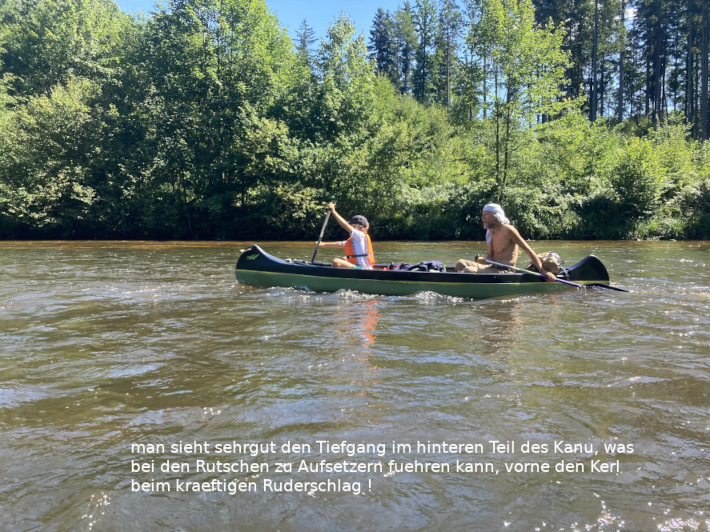 Some three days later, after a stopover in Salzburg city, we started the tour on river Moldau - Vltava at Vyssi Brod in souther Tschechien. There were many other boats onriver at the time and it was mostly packed with boats and rafts specially before the Rutschen-slides, a bid messy between the other rafts.
Then short after it got more easy and quiet back on the river, but yet far too many boats to make any special nature observations, but two young
Goosander- Merganser- Gaensesaeger
at afternoon at a more quiet section. The next day from Ceske Krumlow (Krumau) it must have been the territory of fish otters, you could see some traces and paths in the mostly dense and high vegetation. Also a bulk of breites Pfeilkraut got seen and the most impressing
Himalayan Springkraut
which I like so much in full blossom over wide parts along shores ! Sometimes here and then the melodies of Smetanas Molda got heared ! No subwoover could beat that !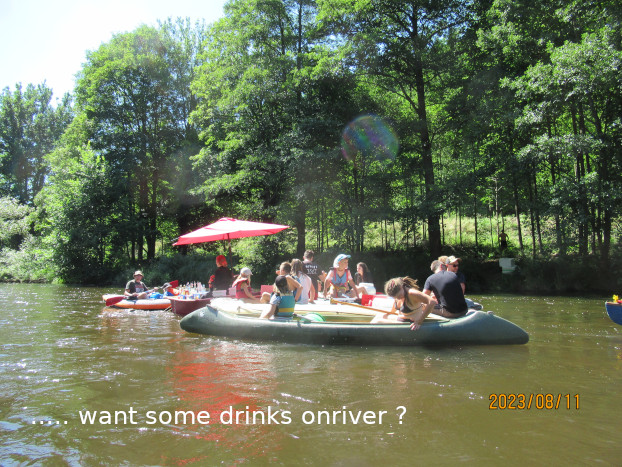 Early morning the second day when it wsa yet yet quiet onriver I got to see a nice colorfull spotted
Kingfisher
.
Paddlers had most of their proviant on the rafts with them, what was neccesary, as some rest places were most basic. At one main place they seem to have short before finished the ghats and stairs to the river, with two restaurants, not yet in full service gear.
During offseason it should be possible to see some otters or get in sight of big fish.
Aktuelles zum Karnichzug - Cranes migrating 23
external link
Turky - Turkiye
In Turky it is often too hot and dry for many birds, but you can find specialidsed ones and at special times of the year thousands of diverse species during their Migration (north / south) at the Isthmus, some books mention Bursa for counting location.
Many birds need woods and djungles, dense or light forstes, but all biotops have birds. At Antalya some
Yellow-legged Gulls
(Mittelmeermoewen), also Terns at the cliffs of Antalya and vertical takeoff capable (mostly in narrow streets)
Turk doves
, nice when they takeoff swiftly and vertical. (2nd half July )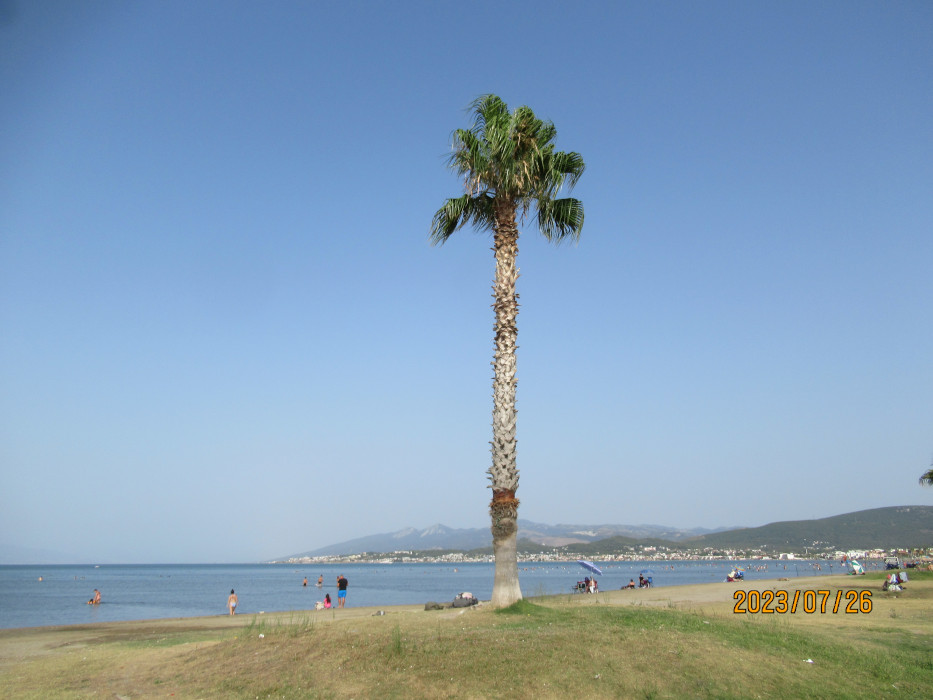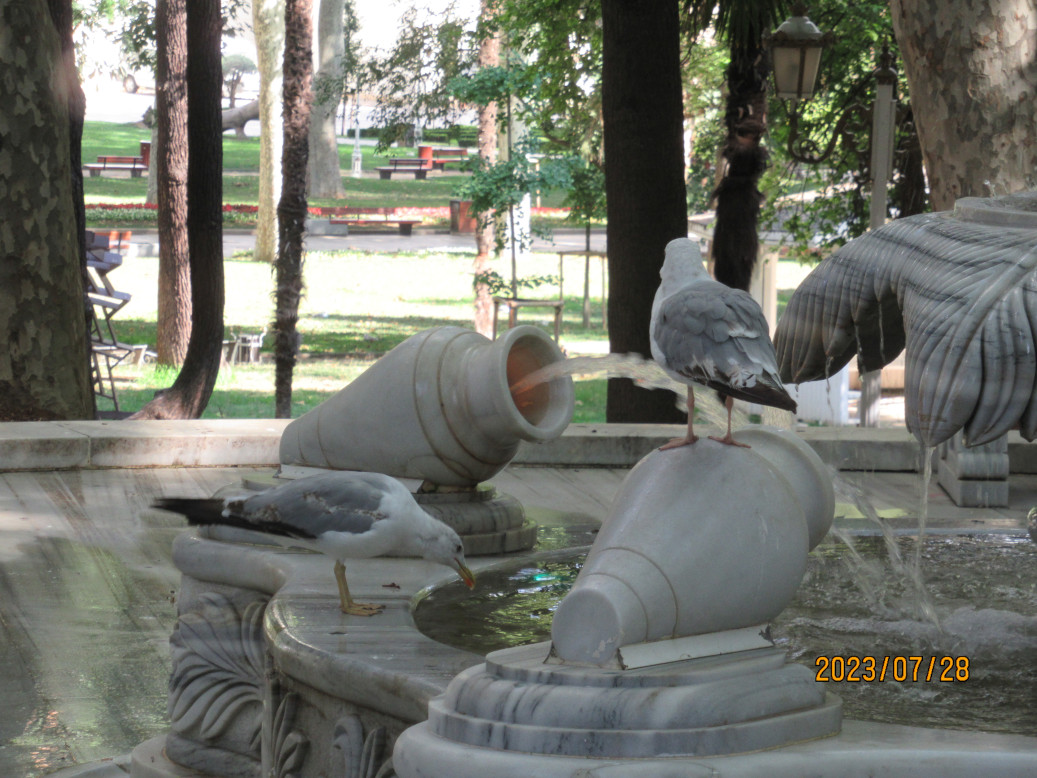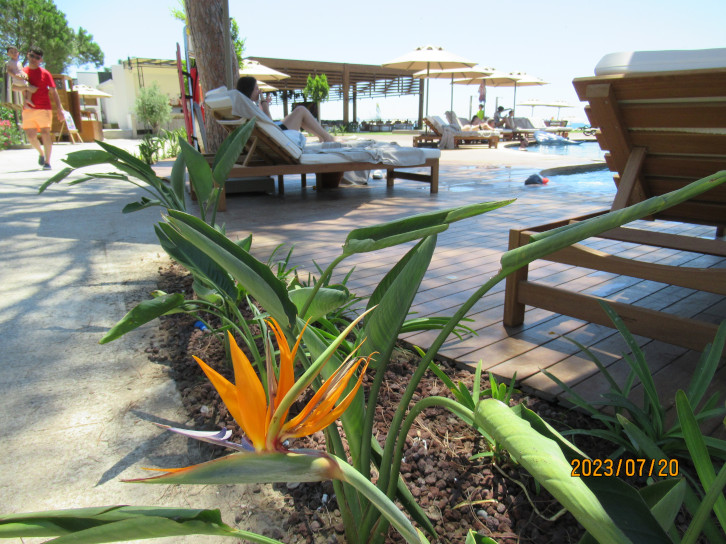 More seagulls at hight of Fethye, not seen any bussards or kites as in Hungary from bus. Doves, Terns and Seagulls (Tauben Seeschwalben Moewen ..) can be seen at coastal areas or old cities without heavy traffic.
Visiting the Lake Balaton area second half of June 2023 during one sunday in a densly populated park area two
Wuerfelnattern
got seen in the lakeside from the parks shore platforms (25.june). First one a jung fishcatch Natter, the second more close to the Schilfguertel a full length grown up Wuerfelnatter (oversize) at hight of Al Fuered park was huge for a full grown diving into the Schilfguertel. These snakes are specialisewd fishunters and unpoisen.
(2nd half June// LEFT THE CAM AT HOME ... )
One time close a
Smaragdeidechse
in the dry leaves at a street, fast rushing away with a short stop watching me hiking along, near the main half island with the village, posh houses and abbey.
During same time bussards of a few species got seen along with a herd of hungarian Longhorn cows in the shade od trees over noontime.
One time from bus should have been a Snakeeagle close. Also Corn (
Korn udn Wiesenweihen
) can be seen, here and then as well Marsh harriers near swamps. From bus it is often too little time to recognize, specify the specie.
In a bigger swamp field many herons, if not mixed with Ibises, seen from bus. Also some ducks as
Knaeckenten
, a couple in the waters, not far from people in the waters, then hiding in the breeding grounds again, also Haubentaucher and far away mostly Grey herons.
Nice
Swan families
but disturbing the halsschleifen on some of the male swans of the families. Have seen two with that bad plastik halsschleifen (bad bad, never want to seee that again)
Water quality of the lake seems to be special, had a good effect on skin, not clear but with some minerals and earth estimated.
Disturbing were the signs at mainstreet at the lake as -- "50 m to Lebmittelmatrcet/ kaufhaus, --- 12 km to Leb.mittelmarcet, 17 km Lebensmittelmarcet" ... and alike // life saving ?

Sandoz and its 10 000 kw/h volt line got seen on way north from marburg near big fields and tiny villages
Thayland
During the weeks in Thayland (Feb 2023) I got in sight of quite a few
Kingfishers
as Whitebreasted and Dwarf Orientals.
Further at Krabi south of Pukhet a biotop close to the pier of
Mudjumpers
(fish, see
also backgounds
at
these pages
) Theee may look funny but are specialised on living at muddy coasts where tehy live in the open mud during low tide, also near mangroves. Males are of the performing coment fights with showing backfins.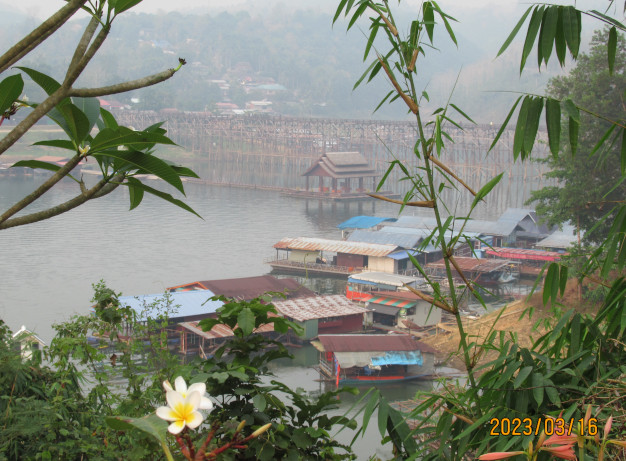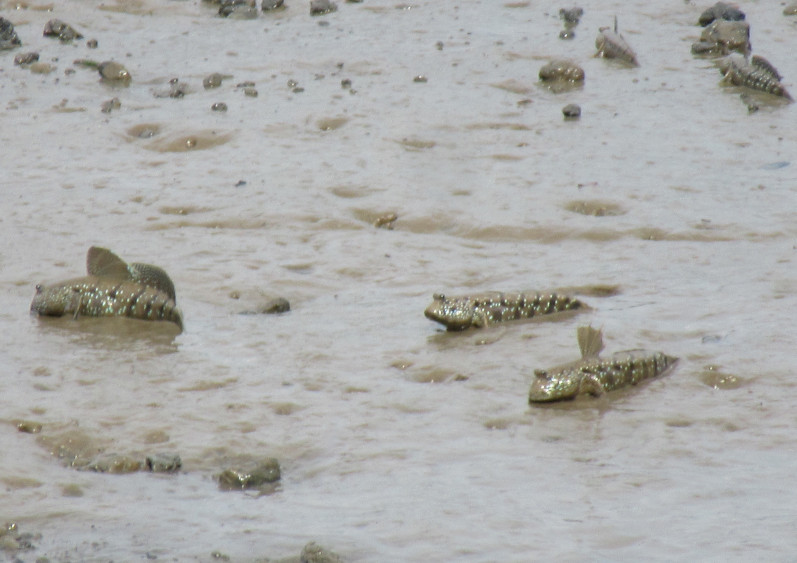 Along Thaylands coastlines the majestic
Whitbellied Seeagle
can be watched, often during sunsets when he is on way back with his final catch of the day. It is skymaster birds in big size, odte over the heads of local people without knowing it.
Eagle habits:
The snakehunter eagle is even dancing and performing in greatness over Lotos ponds and during hot tropical jets near the coasts in regions. It is an eagle specialised on hunting Seesnakes. It can also be heared and watched since 2015 at Goas northern coasts, when screeming it sounds bid like a calling goose but higher.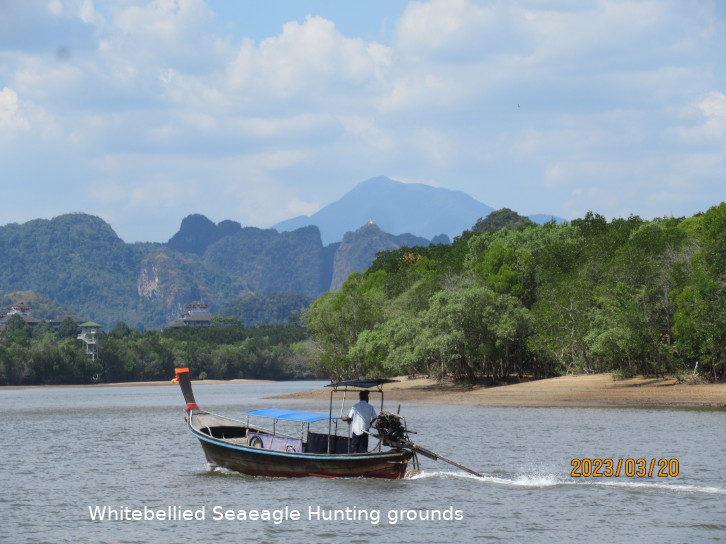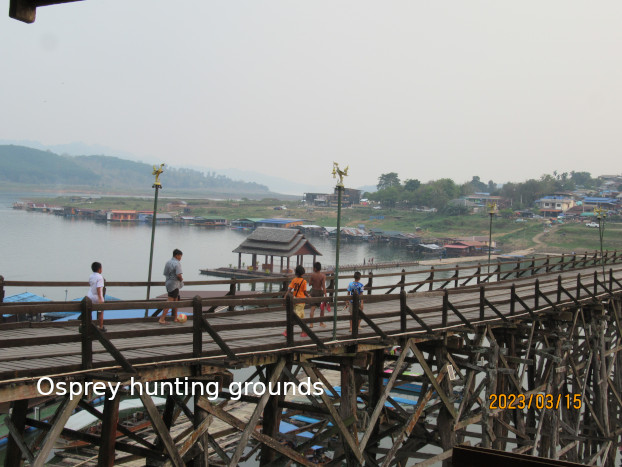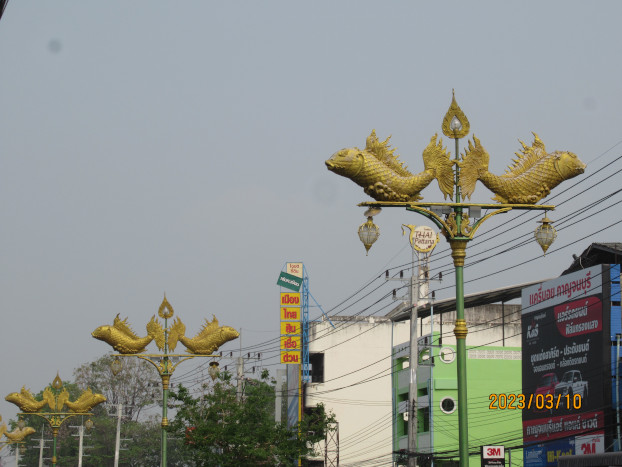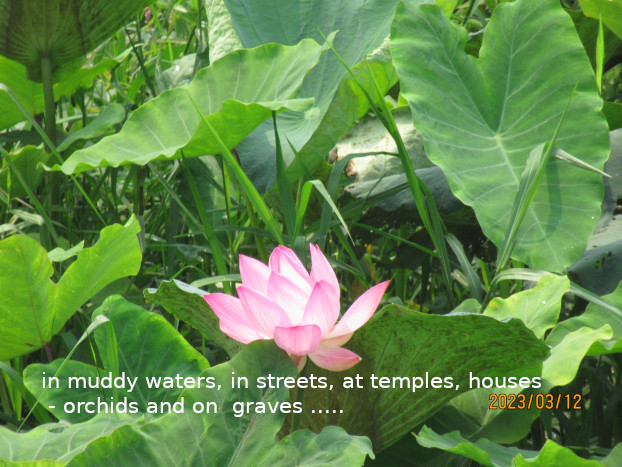 in muddy waters, along streets, at houses and temples, on graves ... !
Not to forget the
Channa Family
in the shallow waters (2023) of the special Guest House with solid huts on water, Kanchanaburi.
It is rare that you can see Channas with their kids, in full flush dots on fins, the female with the babyfish of about 3cm and the male always again checking the territoy (3-5 m) of dangers which he would keep away from the baby fish. Channas get big Raptors, also seen young ones at Polonnaruwa Sri Lanka. On this site
more on Channa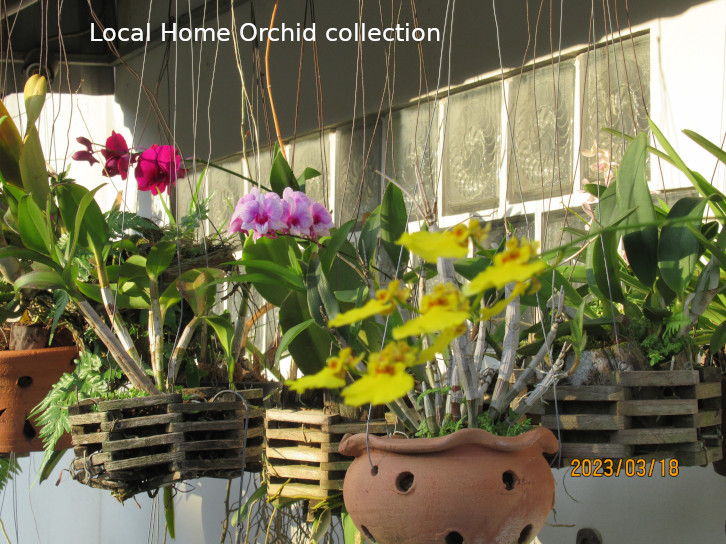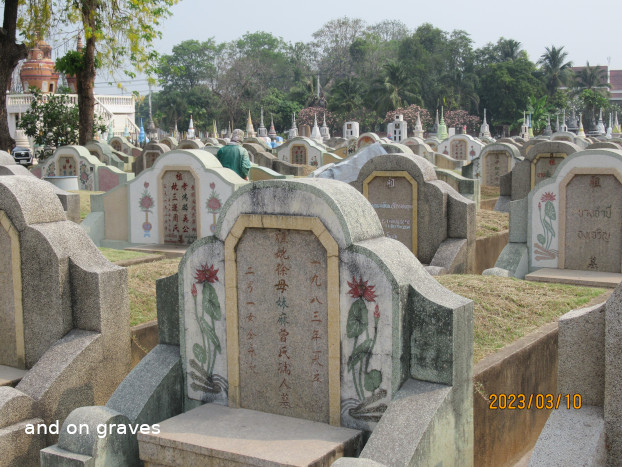 Moellvalley area - Mittleres Moelltal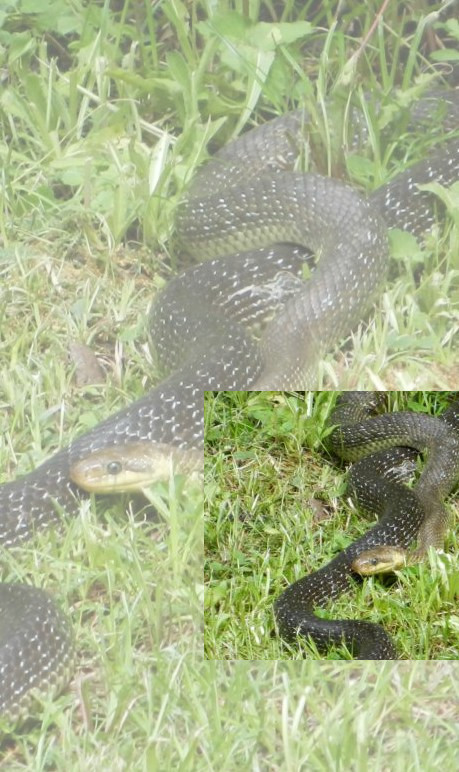 Es gab wieder
Sichtungen der Aeskulapnatter
(Mai- June)
Ja sogar in der besonnten Hauseinfahrt vor mir am asphalt, ich am bike, wir haben uns angelacht.
Einmal auf der Suche nach einer geeigneten Badelocation auf hoehe Kolbnitz doch Richtung sueden bei dem Baggerteich wo die Radwege sich kaum kreuzen.
Ein schoenes
Aeskulapnatter
Exemplar am Radweg den sie bei hitze gequert hat (2.Juni 2023) ich blieb kurz stehen.
Ja es gab sogar einen zeugen einen Radfahrere dort am Radweg und er hat richtig reagiert, fuhr einafch weiter, nichtsahnend. Laenge der Schlange ca 1m, es ist die groesste Schlange Mitteleuropas und ungiftig, ist auch meist nicht agressiv.
Ich fahre manchmal genau dorthin wo sie sich aufhalten. Auch im Garten, spontan raus und dann liegt ganau da die grosse Blindschlaiche in der Wiese, sind einige im Garten solche.
Weiters eine Begegnung mit der
Aeskulapnatter
in der Hauseinfahrt bei meiner Rueckkehr nach dem shopping, bei sonne nachmittags, die war groesser mit ca 1.4m, wir wussten beide bescheid, sie hat sich dann relaxt in die wiese verkrochen, ich rollte am bike die letzten meter Richtung Haus (30 mai 23)
Meistens kann man Aeskulapnatern nachmittags begegnen, dann wenn sie sich wo sonnen.
Here the collection of
Snake encounters
Pic on the right shows the Aeskulapnatter of teh year 2011 or earlier when it was resting near me over one hour.
Also here
a sighting
near Badulla in southern Sri Lanka in the tropical djungles which was a bid frightening at teh stairs to the big waterfall, it was moving very relaxed, or the sightings of
Sheckered Keelbacks
in goan northern territiories chapter, there were about 3 peaces in the tadpole there.
Auch der
Wiedehopf
ist wieder in der Gegend es gab einige Sichtungen auf hoehe des Gartens und einmal anfang Juni auf heohe Kolbnitz, da flog er richtung Moell. Der Wiedhopf (hoopoe) ist im Flug recht leicht zu erkennen, schmettterlingshaft udn farbenfroh, am Boden jedoch ist er gut getarnt.
Trauerseeschwalben lately dissapeared from there ....
The
Trauerseeschwalben
got seen at a smaller lake in the Alps, also a rare but longdistance flier. It was a couple, maybe some colony founder breeders there.
One of the smaller predators the
Sparrow Hawk
(Sperber) and the anteater
Hoopoe
got seen within one hour after my return from the lake.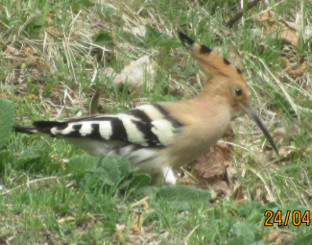 Sparrowhowks look a bid like the asien Shikras of which a couple took me in their mid near Ellora, where there is the world biggest monolith in central east India.
Males and females can be mixed with Goshawks and Sparrow Hawks and that is the real problem. Location of the Trauerseeschwalben couple (terns) gets not disclosed here, nore got there seen any fishotters till today, or its traces.
The same day also some buzzards and herons, mostly the grey heron got seen, but astonishing enough even some 2 weeks ago a couple Silberreiher got seen in the sky on their way over the southern Wolfsberg over the Milli lake, also very rare ..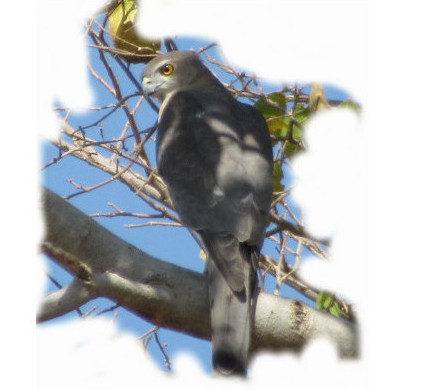 Onne of the two Shikras ... which also attacks and disturbs the Black eagle here and then as in Cylon near Badulla province of Uva.
Two Shikras took me in their mid .. too much exciting ! Me as the one with awareness