Mixed places - gemischte Orte
Amsterdam
1998
, Wohl die berühmteste Stadt Hollands, ich war begeistert von den Grachten-Wasserstrassen, den vielen kleinen Gassen und der fahrradfreundlichkeit der Stadt. Wohnte bei Freunden die mich, nachdem wir uns bei den Salzburger Festspielen kennen gelernt, zu sich einluden. Man sollte doch mindestens einige Tage in Amsterdam bleiben und sich Zeit nehmen fuer die vielen Gesichter der Stadt.
Von Amsterdam reiste ich mit dem Zug weiter Richtung Ahmeland, nach dem Tip der holl. Freunde, eine schöne Insel an der holl. Küste. Lieh mir ein Rad und fuhr durch die herbstliche Insel. (old stuff in german ...)
Way back -
Bordeaux - Paris - Genf - Zuerich - Schwarzach (end 2o17)
Arriving by plane from Marrakesh, the waiting hall during night at Bordoux rlway station was magnificant, High wooden walls, nicely carved in classic stile, a TV screen, unnoisy, and underneath a dried Binsen setting, which was a good contrast to the TV. Not too cold inside and interesting volks warming up, during smooth rains started outside getting close to midnight. Also the smooth night bus from aerport I liked very much.
TGV is of an excellent standard since years, also as most trains move in "Cinque Stelle" stile to Paris Tickets are not cheap but worth the journey, more than a short "Last minute" flight and you see much more.
I liked flying between the winter hills and getting back from spring, which showed its first signs in Maroc. I thought of the Waldenser passing small villages and castles, but hardly any birds, rabbits and deer on way from train, a bid sad. The last stretch from France into Swisserland seems to be very old settling grounds in the vallies before Genf since ice ages.
In Swiss, Dietikon and Zuerich exactly same volks entered train as some years ago, and set close, maybe keeping track. Dietikon is a strange name and Zuerichs rlwy station is empting withing minutes undergound during nights. Some keep track, some run away as you watch them still on train, others have a radio in their pocket and dance for short underground. French are mostly relaxt, Paris in the morning was nice, underground not too easy but the two rlwy stations fitting the Grand nation.
Mexiko - Cuba -
Maroc
- Europe
Bari
apr.2016, 2010
Bari is a nice medium sized mediteranean town in Italys southeast, Apulia, The city has nice squares, narrrow streets with flieing laundry, a big stretch of beach, old and new town, mostly friendly people as Italiens in general. Once the harbour region was more dangerouse as my goodfriend told me. The port area is interesting, all from small to big ships, fishermen, some pubs, and the more. We had a great time there, and i miss the Grande. Hasta la vista ! Italiens are mostly friendly, they love the life, women, the music, singing, eating togather in the open, and women there can handle machos. I will be back !
gallery
Bergamo - Verona
Both big cities in Italys north. As I was travelling som efew 100ds kilometers to meet some old connections from India ad Bari but an ex manager missed since 3 years to take my prepaied telefone calls we did not meet. I hate Bergamo, not be mixed with Pergamento. It s quite a strange city to me, and I say 80% Prachtstrassen (Mussolini), 60% leerstehende Verwaltungsgebaeude and 20% Wohnflaeche. some hills north of its center with old strange looking houses of the centrury old slaughterers, but i got into a fine chinese restaurant after days and more days to come on autostrada. Also a spread around aerport to its south, where i wandered in days of waiting for comrades as the grande had a booked flight. I don t understand such cities and hate the only coloured house, only a Mac-D at the rlwy stations square, but many migrants from Africa and the Mid East in that many Prachtstrassen which triggered to me the idea of putting a 5000 m2 pool there as well, fitting the modern mess but with less chlor than in Barcelo sans pool (rlwy station parque industrial)
jun o17
Verona a big spread around city in the flatlands of Italies north and south east of Lago di Garda (24km distance) and about 1 hrs by car from Bergamo. It has huge fortification walls of the Roman-Normannic times, also an old 5 span bridge over the big dirty river, Tagliamento, where I tried to catch an evening fish underneath after a day of sweat and carrying around the packbag lost in the street of 100% car society.
The old 5 span bridge seems to be done mostly by the Romans to take many lakhs (100 000) of soldiers and cavalleristas over the river to Germania and the limes. But today it takes the fast italien Ferrarosso trains. Usually slow at that section, which did not amuse me at all from beneath. The big Auenwald (river woods) some 2 km away along river looked good 4 swimming and also good fitting for the costly horseback riders there with huge stables, barns and parcours, did not see any horses or riders at the time but big horse farm and romanesc vilas there in the wood along Tagliamento rio.
The city has a big railway station and bus stand aside, which is far to vast to fit the few buses and old offices, mostly empty. There you find also many bicycles, usually strongly chained. There are many migrants in all colours roaming and cycling beside touris excchaning travel hubs.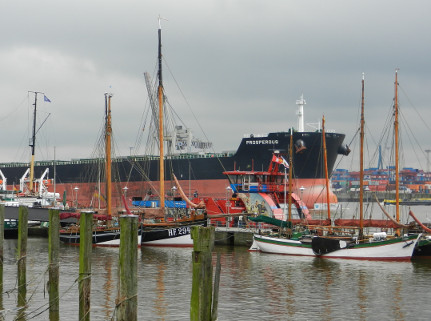 I can recomend the Bistro 26th aprile at rlwy station which gets run by Indians and did me some easy breakfast, none veg, and good talks (partly hindi) after days of waiting to meet with comrades from Italies south and even Monza, which is in short racecar distance (fanculo, mazurati, scayo ... stronzo ...) but it did not happen. Total route map below
Hamburg
war ne schöne Zeit, Platzhirschen, Fischer, Angler, Freundinnen, Tussies, Pussies, Hafengeburtstag, Beziehungen, Parties (grufty ua spez.), kl. Investitionen (Radl), Botanische-Gärten, schöne Begegnungen, offene Türen, kaputte Türen, exotische Speisen, gute Lokale (ind, chin etc), lockere Anreise, Radltouren, unterschiedlichste Absteigen, seltsame Institutionen, seltsame Investitionen (Hafencity, Oper-Prestige-Bau, Hafen-Edelpensionistenhochhaus etc), am Wasser gebaut ...fein fein, fein gesponnen....!
2013
Galerie
Hvar - Starigrad
Island and city
Starigrad and the city of Hvar at the western end of the huge beautifull, spicy and goodsmell island at the Dalmatien coast. Starigrad takes now the ferries and big ships. Hvar is more nostalgic of both the old cities, Last centuries the island was also serving pirates for hideouts and settling, it has many bays, nice stone houses and simple villages with partly old roman stile stonestreets. The bays have mostly clear waters inviting for swim, The island is covered also with nice zypress (spitze baum) and pine trees, figs, levanda, salvia, grapes (weintrauben weinen nicht) and the more. Here and there small villages set between rough, partly new done stone walls, take care not to get lost and cut in the hot and rough maccie with sharp rocks broken by the heat of the sun over ages.
jun o17
The island is also territory to the Snake Eagle which got seen last time with young performing late 90s over the beloved bay last days spending holidays. I had to lay back flat at the mole as they performed for a while that late afternoon.
The island has a street from its east end at Sujurai to the west at Starigrad and Hvar city, passing lovely villages and in some you get lost in atmospheres like from ancient times during the Romans and Pirates or later times of Tito. In some of the villages main grocery stores they had for long his picture behind the counter hanging on the wall, sometimes with a komunist star aside. Some have special connections and get lost and drunk in love, smell, sound, wind and waves never ending since the 80s.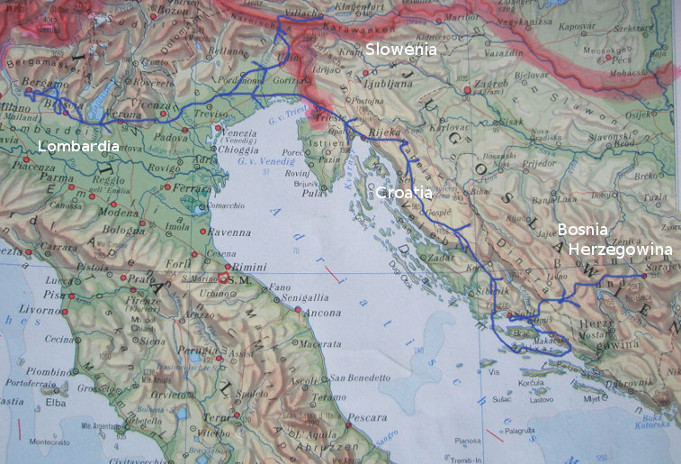 Istanbul
Last time I visited Istanbul was april 016 on way back from India, all was flowering. Nights yet chilling as close to the Black sea, seagulls on roofs and from rooftop reste a great view on the Isthmus with ships passing, clear fresh skies during mornings. Istanbul is a big spread around on hills city with different faces. Spice Bazar is impressing, also the famouse central parts of the city. Some areas are a bid dangerouse as everywhere in big cities, so don t show posh. The city has nany hidden place and is good for nice walks, old town, along the coast, Topkapi, parks, children playgrounds, bazars and the more
apr.o16,
gallery
Istanbul besuchte ich auf der Rückreise von Indien
(feb 2001)
, da ich mit einer Türkischen Fluglinie flog, stieg ich beim Zwischenstopp aus und nicht mehr ein. Ich blieb einige Tage in Istanbul, eine wunderbare Stadt, voller alter Plätze und dem Bazar - ueberdacht, quirlig und unglaublich stimmungsvoll, viele Gerüche und orientalische Ware wird feil geboten. Ich hielt es für den rechten Ort mir eine grosse Wasserpfeife zu kaufen, leider ist der Wasserbehälter vor Jahren in Bruch gegangen.
Nicht unerwähnt sollte ich lassen, dass Istanbul auch eine recht gefährliche Stadt ist (die kriminalitaet hat sich seit damals geaendert), auch mich hats erwischt. Am weg zum Hostel nach Ankunft sprach ich zwei junge Männer an, also nicht sie mich sondern ich sie, weil ich sie fuer gebildet hielt aufgrund iherer Aufmachung, doch das hat sich geraecht, wir verabredeten uns fuer den naechsten Abend, um in die Stadt zu gehen, am Vortag wanderten wir gemeinsam zum Fischmarkt an der Kueste - wunderbar, die Arrangmonts der Händler, ich machte auch Photos der zweien, dachte wir hätten uns angefreundet. Na jedenfalls nächsten Abend ging es in die Stadt, wo einer der zweien mir an einer Strassenecke an d Hauptstrasse ein Keks anbot. Am vortag erzaehlten sie mir sie waeren aus Marokko, sprachen kaum English, würde etwas kaufen, also Kekse... das war jedoch ein Narkose Keks, hatte es kaum unter der Nase und kollabierte. War dann etwa 12 stunden bewusstlos u wachte im Hostel wieder auf, gut gelaunt, die 2 Kerle schickten mich nachts von der Strasse per Taxi zurueck ins Hostel nachdem sie mir die Hosen und Jackentaschen aufgeschlitzt hatten, erzaehlten sie mir im Hostel.
Bin dann abends im Hostel mit einem "Guten morgen" aufgewacht ..... musste mich darum kümmern das Geld fuer die entwendeten Traveller-cheques wieder zu bekommen. Viel hatten sie mir nicht abgenommen, doch die Zeitspanne nach Verlust der Traveller cheques verstrich aufgrund der Betaeubung. Telefonierte daher mit dem office in London, erfolglos, sie verweigerten das Geld. Ich hatte den Kopf auch noch nicht ganz klar aufgrund der Betäubung, also ging ich auf die Österreichische Botschaft damit sie dort die Sache in die Hand nehemn wuerden, urgent, und es klappte. Konnte mein Geld fuer die gestohlenen Trv.cheques in einer bank abhohlen.
Ging am naechsten Tag auch zur Polizei um die 2 Kerle anzuzeigen und um das ganze verfolgen zu lassen. Die Polizei war jedoch nicht so hilfreich wie sie rambomässig gekleidet, ich zeigte ihnen sogar die Photos der Zweien vom Vortag, leider waren nur 2 schwarze Siluetten im Sonnenuntergang an der Hafenmauer erkennbar (Gegenlicht) Damals haben mir auch andere Touristen die wildesten Geschichten von Betruegereien, Abzocke ähnlichen Vorfällen erzaehlt. Also man sollte niemals, auch nicht nach 2 tagen Kennenlernen, in den Strassen Istanbuls Essen oder Getränke annehmen. Geschaeftsanbahnungen in fam. Rahemn bei Tee oder Pfeife sind was anderes. Eine Raubersstory eines Touristen war, dass sich ein Mann der den falschen Drink an irgendeiner strasse bekam sich hernach in einen Mc Donalds fluechtete und wartete bis die Wirkung der Narkose nachlies. Dorthin folgten ihm die Kriminellen nicht, eine Alternative sozusagen wenns einen erwischt hat und man nicht gleich das Bewusstsein veliert, also Hilfe hohlen oder sich wohin flüchten oder sonst einfach nichts annehmen was nach Stunk riecht.
Anders ist die Sache jedoch wenn man zum Tee nach Hause zur Geschaeftsanbahnung eingeladen wird, und dann manchmal von der ganzen Familie oder den Aeltesten begruesst wird, was mir auch passiert ist.
Die nächsten Tage wanderete ich durch die Stadt, manchmal fiel morgens Schnee, besuchte die beruehmte Hagia Sophia, den Bazar, auch somanch alten verwachsenen Friedhof, und generell gilt es in der alten Stadt einge versteckte Plätze zu entdecken. (feb 03)
Jerusalem
2001
Bevor ich Israel verliess musste ich unbedingt noch nach Jersualem, der heiligen Stadt, ich nahm den Bus von Tel Aviv, wie lange man fuer die Strecke braucht weiss ich nicht mehr, aber ich schaetze doch 2 -3 stunden.
Vom Busbahnhof wanderte ich dann durch die alten Stadtmauern in die Altstadt, sehr faszinierend, ich stieg auch auf die alten Daecher und fand dort Stockrosen wachsen, nahm mir Samen derselben mit die heute noch im Garten wachsen. Sehenswert auch die muslimischen Viertel mit ihren alten Märkten und Ständen, die engen Strassen, alte Steinstiegen, die juedischen Viertel und die Viertel der streng orthodoxen Juden wo man sogar Schilder an den Haeusern findet, dass man sich als Tourist fern halten soll. Auch an der neuen Uni kam ich vorbei, in Jerusalem gibt es die Bauvorschrift, dass alle Haeuser aus Stein gebaut werden müssen. Ich hielt die Stadt fuer den richtigen Ort mir dort eine Bibel zu kaufen, erstand eine Luther Bibel in deutsch.
Von Jerusalem fuhr ich wieder zurueck nach
Tel Aviv
, von wo ich nach
Rhodos
-Griechenland weiter flog. Auf einigen meiner Reisen hatte ich keine Kamera dabei, so war es auch auf dieser Reise -
story
London
1984
Als ich in London war, war ich gerade mal 11 Jahre alt, also zuviel Erinnerungen habe ich daran nicht mehr, jedoch die Parks der Metropole samt Eichhornchen, auch der grosse Breich in Greenich mit Null-meridian wo ich damals 11 jaehrig die Zeitrechnung aktiverte.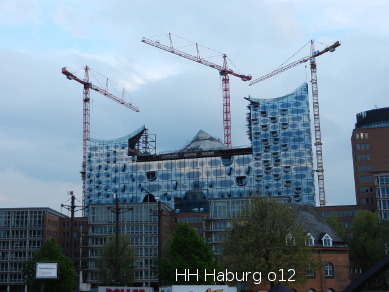 Diverse Marine Museen samt Gen. Nelsons letzter Schlachtmontur. London ist sicher wieder einen Besuch wert. Ich war mit meinem Dad dort als Belohnung fuer die guten Schulnoten in English.
New York
in den
90ern
, Hier war ich immer wieder mal in den 90ern, meist auf der Durchreise. In den 80ern mit der Schulklasse auf Austausch, besuchten bei dem Aufenthalt auch das
Empire State Building
.
New York ist ein riesige Metropole, dürfte ja bekannt sein, eine pulsierende Stadt mit diversen interessanten Vierteln und Geschäftsstrassen und dem schönen weitläufigen Central Park. War auch einmal in Manhatten mit dem Rad unterwegs, musste mir fuer den Greyhound in den Suedwesten eine paperbox fuers Rad besorgen, war eine verrückte Sache.
USA stories
Omis
Nice small town set along the croatian coast at the adriatic sea. At the seaside it has a long stretch of beach with showers and restaurants, to the mainland it is enclosed by sharp rising rocky hills. Options for tourists are rock climbing, beach and sea, or visiting one of the many croatien national parks, one not far from town upriver between the cliffs. The town serves its young with a school and university (?), has a nice park, restaurants, good view on the sea and islands and a small harbour. Seawater is christall clear (beach showers) and invites for action. Omis can be reached from Split (45 min) or Rijeka in the north or Dubrovnik in the south (June o17)
Samothraki
Grece
Von Österreich fuhr ich per Zug über Venedig-Maestre nach Bari, wo ein Freund von mir lebt, die Zugfahrt war schrecklich, alles voll, keine Plätze frei so verbrachte ich die Nacht sitzend am Gang.
Morgens nach der Ankunft traf ich dann meinen Freund, wir weilten einen Tag bei ihm, ich wanderte durch die Stadt, die einen recht attraktiven Kern besitzt, auch fette Stadtmauern und alte Plaetze, am naechsten Tag gings weiter per Schiff nach Griechenland/ Im Hafen von Bari mussten wir einige Stunden bis Mitternacht auf die Abfahrt warten, denn aufgrund der Windverhaeltnisse konnte unser Schiff erst nach 4 stunden ablegen. Schliesslich ging es uebers adriatische-Meer nach Igoumeniza.
Von dort weiter mit dem Bus am abend nach Ioannina, und weiter nach Thessaloniki wo wir an der Bushaltestelle naechtigten. Am morgen ging es weiter nach
Alexandroupolis
und von dort nachmittags mit dem Schiff zur Insel Smothraki.
Am Hafen von
Samothraki
in der Ortschaft Kamariotissa, recht beschauliches Oertchen, ging es wieder in den Bus, der dort bereits bei Ankunft des Schiffes wartet. Wir beschlossen gleich zum Campingplatz zu fahren, nicht weit von der Ortschaft Therma, dort gibt es eine heisse Quelle. Der Campingplatz an der Suedkueste ist weitlaeufig unter Platanen gelegen. Nachdem meine 2 italienischen Freunde ihr Zelt aufgebaut hatten ging es ins Meer. Wir wandereten in die Berge, assen den selbst gefangenen Fisch und genossen die Tage in der Natur. Die Insel ist nicht karg sondern erstaunlich grün, abgesehen vom Reste im Campingplatz, Platanenwälder befinden sich hier und vom Berg fliessen kleine Fluesschen gen Sueden durch Schluchten die man gut durchwandern kann. Schoene Wasserbecken zum Baden dort.
Nach 2-3 Wochen fuehr ich wieder zurueck, jeder von uns zu einem anderen Zeitpunkt, was niemanden stoerte. Die Strecke die wir gekommen waren ging es auch wieder zurueck. Wollte eigentlich von Igoumeniza direkt mit dem Schiff nach Venedig schippern, doch leider ging das Schiff erst in 2 Tagen, daher schipperte ich wieder ueber Bari zurueck. Nach wenigen Tagen von dort mit dem Zug nach Norden wo ich den Nachmittag am Rueckweg noch in Venedig genoss.
galerie
,
map
(summer 2o10)
Sarajewo
Coming from India via Istanbul aerport I got out in Sarajewo. A big city with friendly aerport. Sighted
a falcon
after arrival the sunny morning walking into the city. Modern center with skyscrap like buildings, beside the big US embassy, maybe 3 floors but spread, old vienna stile tramways and the typical white tents (marcets) which can be seen in many EU cities the summers. Some of the few skyscrap like buildings with usual brands like from MS and more on its tops blinking somwehere (June 2017)
Once it was the city of the yearlong snipers during the war in the 90s. Now the it is capitel of Bosnia - Herzegowina. Slowenia, Croatia and Bos.- Herzegowina have each different money, could have all euro ... ?! Bos.-Herzegowina is green with many woods, they dont need grass trimmers and leaf blowers. Wolfes and bears are still roaming up to Slowenia and austrian border regions. Croatia is much more dry along the coast with maccie, levanda and many national parks. I got out there on way from India curiouse to get the city and how it looked after the years of trouble during the 90s. It was ok, I just staied for short on way to the coast, total routemap above (Hvar)
-
Nature obs
Split
A well known harbour town, mid along the dalmatien coast. From old times as other cities like Dubrovnik and with some city parts of the 1st millenium AD which I did not visit this time. Sometimes young women screeming into mobiles drunk during late nights. Usually touris and motorbikers roaring in the streets. The harbour is a bid wild during midnights, even and specially while facing fency but strange looking 60m motor yachts across the street beside the cat-ferries.
A waiter tried to fight me for a baby bottle, (glass smoothy) which I did not even touch in the bar at night (4 euro) but lately I paied it without having touched, not to mention drinking, as he insisted showing mad and evil. Heavy punches for an untouched smoothy is not my thing really. Split at night is different and I got on way further north to Rijeka and Triest lately next morning (June 2017).
Triest - Rijeka
Two big harbour cities on each side of Istria, Triest on Italien and Rijeka on Slowenian side. Triest a little less dangerouse, but both ok. Had a nice half day pause along the harbour in the sun. Once ports to huge ferry ships doing the ways to Split, Krk and Hvar islands, Venecia, Bari and the more. Didn t see any of the once huge ferries in either city as during the 80s and 90s.
Keep your eyes open in Rijeka during baggage check in at main busstand, it s sometimes professionel pickpocketeers biz during boarding, as in Barcelo Sans rlwy station near some counters, quite wired their psycho and ripp off games. Go here, stand there, show ticket, give cash ... and gone, some guys with earplugs and looking important. They gonna be carefull, some guys do different biz and hits. I got to Rijeka by bus from Split and further to Triest whih is usually no problem. Some routes are only done once or twice a day,
total routemap above (Hvar, June 2o17) -
facts figures
Venedig
2010
In Venedig hielt ich auf der Rückreise von Samothraki, siehe oben, wanderte einen Nachmittag durch die Stadt und war ueberwältigt, was will man mehr, die Stadt ist nicht umsonst so berühmt, Paläste, Wasserstrassen, Gondolieris, enge Gassen und tolle Architektur (unfertig) !
part of this
galerie
Wien - Vienna
Nachdem ich aus Indien zurückgekommen, war eine neue Regierung (in Österreich) angelobt, die Rechts-Koaltion (mit der damaligen FPÖ unter J. Haider), da war ich sehr dagegen und ich beschloss nach Wien zu gehen um die Bewegung zum Sturz der Regierung mit zu unterstützen. Schliesslich sind die Kerle unterirdisch zur Angelobung geschritten, waehrend oben am Heldenpltz de Massen tobten u demonstrierten. Genauer schloss ich mich der "Botschaft der besorgten Bürger", die vor dem Kanzleramt ihre Zelte aufgeschlagen hatte. Es war Ziel solange dort den Container und diverse Aktionen zu organisieren, samt Zelten und den vielen Aktionisten, bis diese Regierung verschwunden war. Jeden Donnerstag gabs die grosse Donnerstagsdemo und immer wieder diverse Aktionen.
Ich genoss besonders den Volksgarten, Burggarten fuhr auch oft mal mit dem Rad zur Donauinsel und in die Lobau, auch zur "Dechant Lacke", im Sommer um zu baden zwischen den ganz Nakten. In Wien traf ich alte Bekannte, Freunde und machte neue Bekanntschaften. Wien hat sein eigenes Flair und ist vom Westen wie vom Osten Europas gleichermassen geprägt. Die Kulturstädten sind ja bekannt, Theater, Opernhäuser, Cafees mit u ohne Tradition, Stephansdom, Rathaus, Museen und die Parks (summer 2003).
Thre are more cities and places like Palma, Matanzas, Svilengrad, Salzburg, Gallup but it gets too much of work to write about it. Also "Mozart shoko balls" could output some SEO hits. Some can be found by the relevant country or go via
Dir_3
or main-frame. (Updated jun o17)