o16 was a failor ,
10 months cut off from web somewhere in a valley.at. But it was preelection times in US and austria .. and so the CEO got cut off from participating, free marcet, democracy and the web. Somewhere some NGOs out there, some have to tag themself, some wait .. something has to happen, some recomended by CNN to leave the EU during oct-nov, summer o16 had Panama papers and some engage in preelection and elections, then telephoning and the more, promises for 100 years maybe ... and that is how changes are coming
Opus diaboli
OP marcet
Work and garden tools
Some 7 policia men told me i get
gardentools
back 2016 .... they did nt search properely and entering Shengen at monster border (Turkie Bulgaria apr.016) I did not get a proper entry stamp, but they told me about that ppping tools remark ....
I expect the tools for hedgework, gardenwork and wood chopping back to the house, as seven police men in the remote house told me ... (by selfinitiation, without house search order from judge) .... If they can not do that i make further decisions on how to treat them in the future in that region as a Frequent Flier.
If can not do study carefully Alpenfestung
Alpenfestung C
-B -A (Hitlers relicts) by a frequent flier ! You will not detool, dework or disarm the frequent flier an never get along so !
You are reading a webpage I dont like it after 6 strong months in India and leaving Istanbul behind hiking on streetdesert highway, Istanbul - Bulgaria, that I get bad shitting then in Italy, even with proper accomodation !
Train stories -
What is more important on trains in alpenfestung.at and what is more often seen ? Tourists on cycles or breastfeeding mums. Cycle taking capable train-coaches or coaches for breastfeeding mums. I tried to get my cycle once over 2hrs by train to Salzburg city (Mozart) and got into a coach for breastfeeding mums with my cycle, that was to much ! (apr.016)
Once indian friends, visiting us, did a day trip back nd forth to Salzburg city by train from the valley. Both ways 4hrs, I was surprised cause thats quite costly for 2 people and not too much of time left for a city trip then. Tickets can only purchased by the ticket automats at the remote rlwy station at 1200m. In italien cities like Venecia they have service stuff to help people with the ticket automats at rlwy stations, but we helped them managing to get the ticket out of that.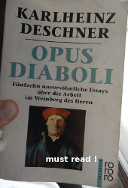 Barcelo Sans is a very strange rlwy station of a spanish city, you don t see a single train, but the Imaginarium, Mac Donalds, shops, boutiques, most attractive women smiling at you from huge ad walls, while passangers are rushing in big numbers to ticket automats in big numbers and from the many automats down to underground platforms, while here and there some water is dropping from the plafon, and on top of the rlwy station is a big skyscrapp like hotel with supply ramp for the food laboratory in the very fency hotel.
And sometimes passangers come with packbags and they tell you where to move for a ticket, here and go there, you pay something here and they take more there the same time at a counter with a packbag on the back. After they told you where to stand and go ... it s a spanish rlwy station. And I guess since Columbus not much changed for these important idiots.
Opus diaboli