Worlds Megacities
Bangkok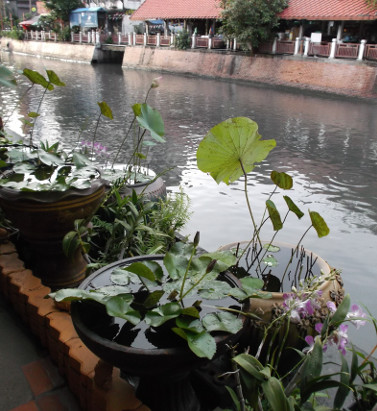 Bangkok is Thaylands capitel, it has nearly 10 mio people. Its traffic sytem is a complex one of highways criss crossing in mid downtown on 3- 4 levels, some of its highways are with maut system and need to be payed. The shuttle train to aerport is also impressing, you need to get on train from the cities main travel hub at the 3d floor, then during nights it takes about 45 minutes to the gates, its like gliding in kind of magic on 3d floor through the huge megalopolis. The city has many different parts and is quite organised and only police is allowed to drive against busy 3 lane oneway streets on scooters, also with a foreigner on the back.
Tourists can shop everything from thay massage along streets and tattoo (trad. with stick), soapy creamings to mixed reste sitins in groups, food, shirts, pants and cloths, souvenirs, sightseeing tours and the more. Preconditioned touris and thay volks are often going for each other, partly the big show.
Mineral waters with phosphorus also sulfats (also discovered in Croatia) containing and chlor chicken should get forbidden or a clear warning of consume, as with smoking, for anybody who is not interested in plastical surgery and the variouse chemical procedures on herhim-self nowadays. That s special chemical ingredients, which should get out of reach, as also for kids and pregnant. Alcoholics get often sold in marcets between special times only, like from 11 to ...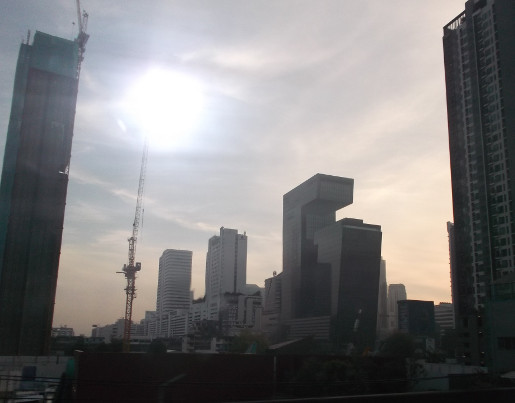 Thay people are mostly friendly and taking care of their daily routines, partly in side streets with small temples and cats, but specially when monsoon is pressing. Then the daily hours of action get shifted from days to nights or early mornings. During monsoon days get often spent more or less in tranquility, there is hardly any other way possible.
Nights in the cities central areas with tourist accomodation are busy with streetsellers and all gets sold from fried scorpions to spiders, plastik neonhelis, cloths to massages from day to night, even for groups along the busy streets with sofas, what is enough for me just to watch from aside. Fish spa needs to be forbidden, fish need proper food.
Bangkoks temples are mostly in good shape, all buddhist, well maintained and taken care of. Trafficking can be risky if get cought by police with even small amounts, flower presents, offers and Lotos along streets and temples seem to be more fitting and not disturbing the megalopolis diverse harmonies.
Bang cooky, Bang lassie, Bang kok ....
Belem
As from sky it looks a bid like a megacity, what can be missleading. Its population is about 1,3 mio and its Brazils main travel hub to the inner Amazonian region, which is mainly done on boat. Vero Peso is the central marcet area with food stalls, barlike small restaurants and pubs at the main huge waterfront not far from the small fishing harbour with boats.
Coming from the aerport you pass km of Grafitti walls, simple easy going people and oct.o17 it was not too welcoming with its big garbage hills anywhere in its streets. Boats to the inner Amazon region on monday are not a big story as well as tickets once done in some hostels there. With Fidel Castros sun I was the only extranjero there at the time passing.
Also the good old sucos de avacatche or guabana are not promoted as once any more and I can not say if the city wants to serve as a proper travel hub from anywhere in the Caribe, further to the inner Amazon djungles and along Brazils coast south to Fortaleza, it seems the djungle takes it all back. After twilight zone it gets dark in most steets but not at the main waterfront marcet.
Two times
Brazil here
Belo Horizonte
One of Brazils magacities, the exact number of its inhabitants is unknown to me. It has many busy and partly interesting to dangerouse areas, also some streets named after western generals. It got planned and setup in the late 50s, nowadays it is vast and spread over more or less smooth hills. Some areas have high blocks with apartments, other areas are with nice big lakes and runways for the office volks who run there to get rid of calories while some black people are fishing there with kids.
Some posh areas have night security, what means some horning from a scooter with guys of whom got said they carry pistols on their scooters for the security of the mostly gated rich areas. Belo Horizonte, Belem and Rio have the typical busses with the conducters sitting behind heavy iron bars with its customers all in not to big buses behind strong iron bars and hiphigh gates, what can get complicated with a packbag. Anyway most carry nothing than a small bag in cities like Belem to Rio in the buses.
In the cities suburbs and vicinity you can sometimes see Tucans with huge nice bills in variouse colours.
Hamburg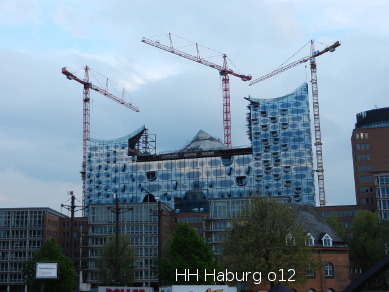 Hamburg is not really a megacity but as there are some connections left to it some infos. It s Germanies biggest harbour and Europes 2nd bigest harbour city with many districts and parks, spread around over huge area with 2 main railway stations. Even an aerport of the aerbus company. But well known as with many harbour cities the St Pauli area with pubs, kneipen, cafees, which serve all kind of fricadellen, broetchen and the more.
Hamburg has a complex subway system and even a tunnel under the main river which bings the huge carries ships to the city. At St Pauli and the Hafenviertel you find the new built Harbour city, with its nice pier, also shops, kind of modern promenade, pubs, new buildings and some squares.
I know guys who fish in the center of the city and cycling is a big thing there, even the CEO bought himself a nice city cruiser (technically). The cities parks are huge partly with canals where the Germanians train boat rowing or single boat kayaking. Most is well organizied, people are polite and St Pauli is an adventure and rocks the nights.
During may is Hafengeburtstag (Harbour birthday) when huge ships come from around the world (Queen Mary II),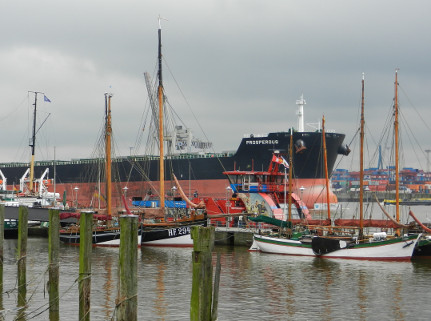 the old sailing ships from the harbour, thousands of people along the piers having fun, some concerts and stages, tents and the more. It s quite impressing and during nights big fireworks, if you are around don t miss it.
Hamburg serves all major german cities by superfast trains, to the far south in Bavaria you can get within 9 hrs (munich), the trains are usually named Euro- or Intercity and are the pendant to the superfast french TGV.
some more in german
here
and the
gallery
Istanbul
It is the city joining the continents Asia and Europe !
Last time I visited Istanbul was april 016 on way back from India, all was flowering. Nights yet chilling as close to the Black sea, seagulls on roofs and from rooftop reste a great view on the Isthmus with ships passing, clear fresh skies during mornings. Istanbul is a big spread around on hills city with different faces. Spice Bazar is impressing, also the famouse central parts of the city.
Some areas are a bid dangerouse as everywhere in big cities, so don t show posh. The city has many hidden places good for nice walks, old town and along the coast, Topkapi, main squars with mosques, parks, bazars and the more.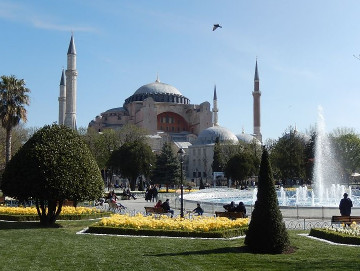 Istanbul got visited 1st time during Feb 2001 on way back from India. It was snowing sometimes and not too much inviting during late winter. It is the well known famouse city joining Europe and Asia, good for roaming, shopping crafts and spicies, dried fruits to big Shishas, leather jackets and lightcovers. For sure worth a visit beside winters. A special city with history.
For birdwatchers interesting during migration times as hundreds of birds can be watched in sky on route over the Bosporus, storks, cranes bussards, owls and more.
Istanbul gallery
Lima
Perus capitel, a huge city spread between the Pacific coast and the dry Cordillera. It has about 8 mio people and even as close to the Aequator (12 lat. south) it has a mild temperate fresh and dry climate as part of the coastal Atacama desert. The Pacific ocean is cooling there ! The city is a traffic monster, quite messy and to its outer parts there are many favelalike clones popping.
The old city has some calm pedestrian zones and parks, huge old fat colonial buildings with dark narrow wood balconies. Its museums yet unvisited.
Story here
London
Als ich in London war, war ich gerade mal 11 Jahre alt, also zuviel Erinnerungen habe ich daran nicht mehr, jedoch die Parks der Metropole samt Eichhornchen, auch der grosse Breich in Greenich mit Null-meridian wo ich damals 11 jaehrig die Zeitrechnung aktiverte.
Besuchten den Bereich der Marine Museen in Greenich, samt Gen. Nelsons letzter Schlachtmontur, 0 meridian, und auch ein Gericht in Londodn downtown, weil Dad sich damals die peruecken bekopften Richter und proceduren ansehen wollte, ich blieb aber herausen vor dem Verhandlungssaal.
London ist sicher wieder einen Besuch wert, war mit dad einst dort weil ich so gute noten in english bekam die sich sogar seit dem millenium Bug verbesserten .... speaking variouse forms of english
(africaans, cocknei, scottish
etc ) got advanced during travelling last years, often in lands where they learn old brit.english in schools. (1984)
Mexiko city
Mexiko city is with Tokyo the worlds most Megamolochus city, its polpulation is about
25 mio people.
The master calculated its stretch from north to south on scale from a birdbook
about
36 km from north to south
and also from plane it takes a while to get along the broad high altitude valley down through the dust before touch down.
Seen from sky it has not huge skyscrappers as other megacities, but for a reason, as it lays at an earthquake prone area. It had to become earthquake save and it got so since the heavy one during the late 80s, Also as all several years there is a stronger quake in that region. Last big one had not too many casualties and most buildings proved quite solid. Over the centuries the old Aztek squares in its center got down from the horizontale, easily seen by the good eye.
Mexico city is a traffic monster and at many street crossings in its center you get to see crowds of people lets say 150 here, maybe 80 there, 20 police men here and 10 there behind hardcover shields. But it is yet a more or less easy going megamolochus city.
Its historical center downtown is a special mix of old historical walls, often Pflasterstein floors (dark granite), of the Aztek times with a 105 gefaelle partly. Other archeoligical sites as the huge area named Teotihuacan not far from the city. Further in its center you find open air marcets offering all kind of goods, institutions and the megadiversity of shops, from vickys secrets to banks and alike. In some hotles like the big Principal you get also some dust in some fresh done white blankets, so to say easy coca. Its center has also huge schools and the gate to a University which made me think of an old friend, a nazi hunter who may have studied there once.
Its not really the thing of the master, such a
monstroese city megamolochus
but 2 to 3 nights ok, biz has to get advanced and so he left on foot some days later, not getting some bucks for the big busses on one of its major busstations in its south.
He passed another aerport, watching fedEx, swissport and the more, watching carpenter goods and car cemetaries and repairs on way out. But most funny the little hills with a lightning tower and radar dish near the aerport, a bid spanish the light tower on such a hill of maybe 50m hight. He crossed major highways on stairs with packbag and was happy out then finally somwehere in its south and getting in a car, a real new mexican onewith a nice couple, they welcomed me to Mexico after dropping me near Apisako later the same day.
Mexico city has local trains which serve its people from the suburbs out to the inner parts of the city, also a Subway which did not get tried by the master, as allready the huge crowds at major junctions forced him to quit by sidepassing such street crossings. It has nice main parks with easy going volks and for sure two big aerports serving all major destinations, domestic and international. It has
botanical gardens, universities and PEX
for bird wathers, the cities boundaries are a bid magic seen from plane through the dust which can be only 500m of short sight before landing at that altitude, specially during cold season.
But really I ve to mention, at around 2 000m alt people should not get too cold during nights (december) in such a big Betonkastenburg aerports, which has different terminals and settings. People should not cover in kuklux clan stile during that nights there really, it shoul get maintaind cosy. Usually it was ok waiting here and there before Takeoff, also the special apple brand rusk Wodkas, of which not the total story gets told here, but worth the 40 dollars some single bottle in its duty free section, typico mexicaly.
Mexico city is worth a visit, it is earthquake save in general, the presidental walls in old stile are not too special, but you can find all what you need and expect from a huge city alike.
Mexico stories
Mumbai
Indias well known megamolochus city along its central westcoast north of Goa (10 hrs by bus). Mumbay has many districts and covers a huge area along the coast and it is the worlds only megacity with a national park in its woodcovered hills (Leopards).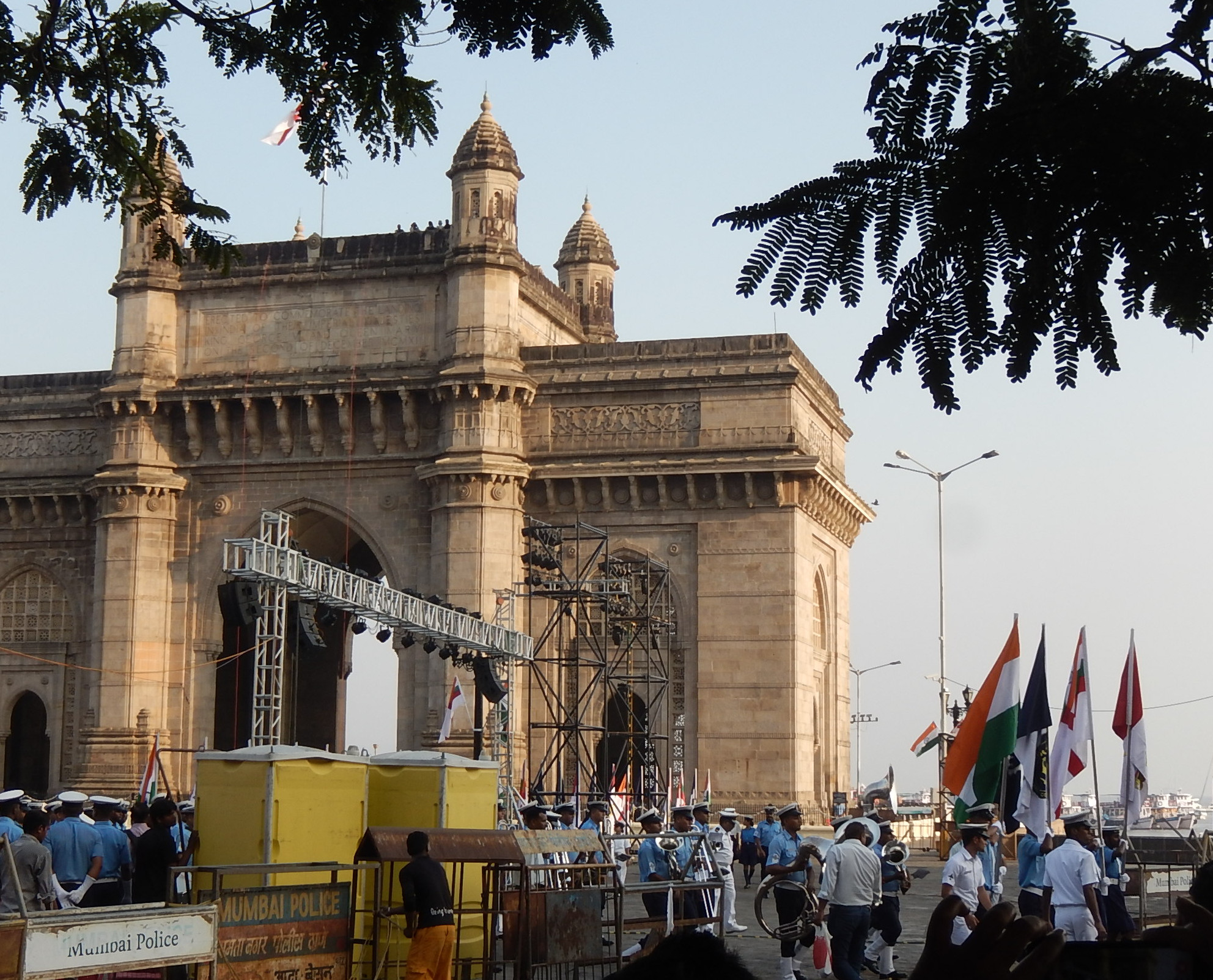 It has a huge and long stretch of walkway aside the aves named
Marine drive
about 5 km long with nice overview on the bay of Mumbai, as long as there is some brise from the sea which blows the mist, which is the case normally.
Colaba is the cities main central area with hotels, restaurants, a small park, Taj hotel, many shopping options, some museums, art galleries, Crawford marcet, stock exchange and not to forget Dunkenroad about 20 min by taxi out of Colaba. Mumbay has two main big railway stations (Chatrapatty Shivajy and Central station) but many more from its suburbs to downtown with its trains capable of transporting some 2 mio people daily.
Its maidans, parklike huge fields with criqueteers and pickinickers are closeby served with sugarcane juice which is a must in that climate and city.
From Mumbai you can reach all major indian cities by fast trains, to its south Goa, Karnataka and Kerala to the north Rajasthan and further to Delhi via Agra.
infos and stories
,
gallery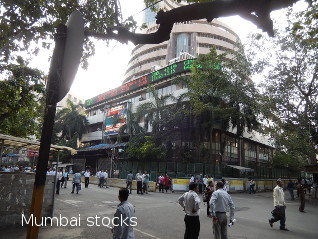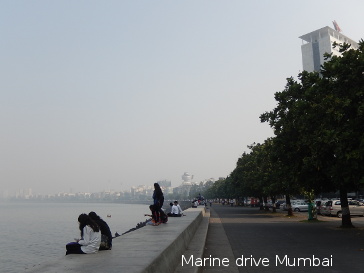 New Delhi
Delhi is a huge and well planned city, not all like it but you can find yourself around, it has its hidden paths through parks from outer busdropping hubs. In its center the
naughty Cunnought place
(studenty n groovie), a mega roundabout, with green parklike areas, shops and bookshops, boutiques, fastfood restes and the more around. All international things you can imagine and think of.
The city has a subway which got new stations over last years but of some you need to know its nearby locations on top, it moves down under and over top. Its a huge traffic monster at daytimes but they can manage.
Interesting is Cunnaught place and
Pahar Ganj
, also named Main Bazar where most travellers, tourist, trekkers and explorers find their hotels. Delhi has some old forts as the
Red fort
not far from the
Jama Masjid
about 20 min by rikshaw from Main Bazar, both done by the Moguls once and more archeological sites which give prove of the countries heritage over centuries.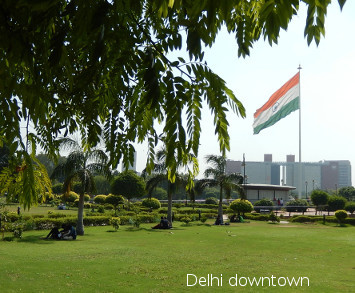 I like its mix of green streets with shadespending trees, roundabouts, many interesting quarters government area with India gate and wide organized Chanakiapuri with its embassies. 15 years ago on cycle it was less busy than today.
Delhi serves all major indian cities with fast Bullet trains by the name Rajdhani or Shatabdi, you can get to Mumbai within about 24 hrs and further to Goa within 36 hrs from Delhi (2200 km), further south to Cochin in Kerala by plus 9 hrs from Goa. To the east fast trains reach Varanasi via Lucknow within 24 hrs further to Gaya in Bihar some more 5 hrs. Dont forget to by tickets one weeks in advance, during busy times 2 weeks in advance, some big cities have tourist quotas at railway stations. Tatcal serves tickets within 24 hrs but by double of the normal price, usually all trains are full ! Indian railways is the worlds bigest company by employees. They can manage, Delhis population about 16 mio people.
Delhis got a new aerport which is nice and lets no wishes open beside some long cews at checkin gates.
Travel stories
,
India by locations
New York
The big apple, the worlds main banking hub got visited over 3 trips. It s the well known and famouse Megacity with its many districts, squares and the huge central park. Streets get in main named either avenues or streets, depending on the direction they are pointing.
It has a main railway station and greyhound bushub, both underground. The last years Bronx, once rotten and well known for its wild szene got pushed by bankers and sold to real estate hookers. So to say taken over, renovated and rent or sold to better bidders. Same happened to some old harbour areas, which got new piers, restes and sport courts.
Since 9.11 the fallen towers got rebuilt in new shape, with a remember square and artifical waterfall. As in many megacities twin towers or huge skyscrappers got built (Kulala Lumpur, London, Dubai, Frankfurt and the more) and pushed during the 1st decade of the new millenium and before. (NY visisted 3 time during 80s - 90s)
Big apple.us stories
Hier war ich immer wieder mal in den 90ern, meist auf der Durchreise. In den 80ern mit der Schulklasse auf Austausch, besuchten bei dem Aufenthalt auch das Empire State Building, in dem die groessten Stadt marathonisten einmal im Jahr hinauflaufen (city contest).
New York ist ein riesige Metropole, duerfte ja bekannt sein, eine pulsierende Stadt mit diversen interessanten Vierteln und Geschaeftsstrassen und dem schoenen weitlaeufigen Central Park. War auch einmal in Manhatten mit dem Rad unterwegs, musste mir fuer den Greyhound in den Suedwesten eine paperbox fuers Rad besorgen, war eine verrueckte Sache.
Rio de Janeiro
Rio should be Brazils second bigest megacity after Sao Paulo, it is well known for its famouse beaches like Copacabana which are yet well visited during days. Rio covers a huge area with many different parts between the hills, some have statues on its tops, others are covered with favelas and djungle.
Some of its squares are nice and partly green, good for a cofee, suco or watching people, do not bring too much to Copacabana beach, best is only a string and towel with some friends for enjoying the waves and heat.
Its climate and winds are also liked by birds like Fregattvoegel, big seagulls and the more. If you do not find a fency apartment with friends you can try the palm trees with hammock for 1st night.
Pousadas
the equivalent to private run guest houses in other lands, in Brazil are in general nice and clean, with breakfast, TV and bath and can be found not far from Rio like in towns as Macae or Cabo Frio but accomodation in Belem and Rio are different, maybe planned for freshly met night couples only. With my goodfrind form the foundation we visited also some of her friends in djungle guest houses near Trancoso.
Two times
Brazil here
Tokyo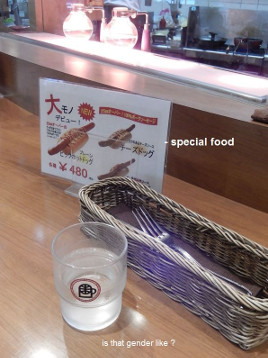 Japans capitel and a Megamolochus, the worlds bigest megacity with 25 mio people. From its aerport to downtown you need about 1 hrs. The inner city is a by electrosmog flimmering modern molochus, well organized if you know the ways and districts. Its electrosmog, broadbands, phones, TV and radiosmog is alarming. It has some parks with lakes and the sharp very loud sound of the japanese Cikade and beside the sea where fresh winds and moist do the electrosmog and other radiation a bid downturn most birds look wrigged and wracked in general, same at the aerport.
Seagulls look ok but all other birds look sick, people are mostly in a rush and take fast and plastic food within minutes by some triggers in the fastfood restes in downtown. Numbers and procedures at its aerport with money is skyrocketing by the strange habit of "money on the plates" and I observed that people themself see themself,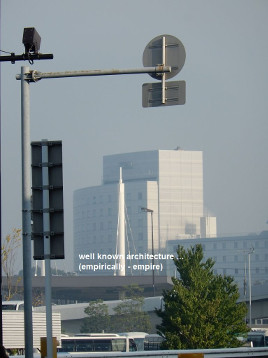 maybe since Hiroshima and Nagasaki as small robots which forbear to the buses when they leave to downtown, what looks really wired. Not to mention the Tenno and their stiff corsetto of daily procedures incorporated.
Superfast Bullettrains like Shinkansen are leaving the city on shedule normally, but can hardly be seen when they leave from underground or overhead stations on 2nd floor. They are gliding hidden and silently out of town between the skyscrappers, after passengers got pressed into coaches manually, it could also be tamagotshis or robots pressing.
Tokyo has roughly 25 mio people and cities like it are not really my thing, specially as I could not see too many shops in its downtown on streetlevel and birds look so wracked there which is a bad indicator.
At Fukushima at the northeastern coast of japans main island there blew-up 4 or 5 reactors, and it got no sarcopharg ! I do not know if there is atomic clouds once in a while blowing to Tokyo.
What is it all about if they want to prove themself robotic since the nuclear thing from uncle Sam or the Tsunami. I guess tea ceremonies, tea houses, harmony, Taoism, Shintoism and Geishas do their last breath while managers get some tough training in special camps nowadays.
Mixed cities and places
Do not put Phosphorus, Fluoride and Sulfate in mineral waters, also chlor chicken is bad (skin whitening and physical defenseforce destructing) but if you wanna die earlier than scheduled