Gokarna region (dec 016)
Whitebellied Seaeagles over 3 days, a single sometimes camouflaged by kites in noon thermics, guess keeping territory and checking for appropriate partner at north karnatakean coastal territory (bachelor ?).
The hottest and sharpest i ve seen for weeks - total mission...
Some Yellow Wattled Lapwings in hills.
Munnar (dec 015)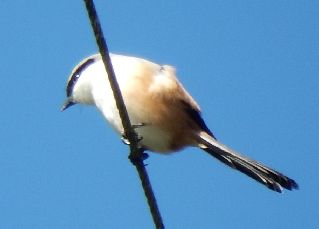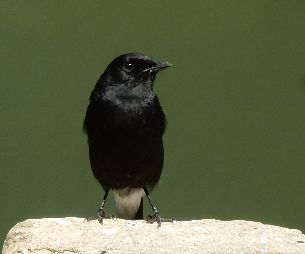 Roaming along Madupetty lake a
Greybreasted Prinia
, a few lovely Pied Bush Chats, a
Black Rumped Flameback
too impressing, at ground near water later hiding under tea bush.
Grey Junglefowl
female with 1 young at the undergrowth near the rock, The day before a
Muntjac
(female) which took to the bushes from the open at afternoon. Madupetty lake is magic.
Myriads of flowers blossoming
Ipomea, Datura, Indian Canna, a hill Bellflower
and high
Lemongrass
flowering up the hill (Bestandsbildend am Hügel, mannshoch, too much).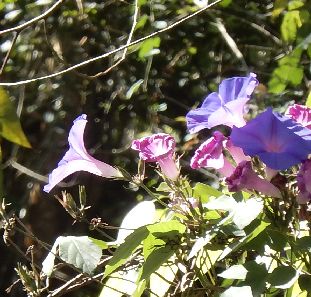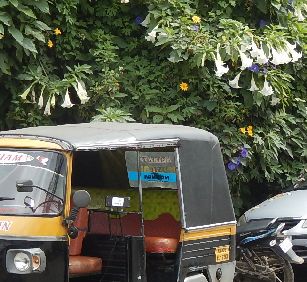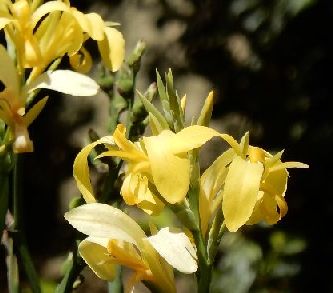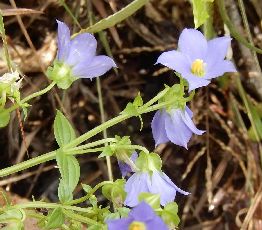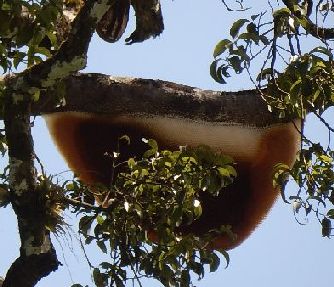 Whistling Thrushs, Oriols and Bulbuls singing the mornings.
At Madupetty lake i discovered high above on tree a
Beenest
.
Pushkar (nov 015)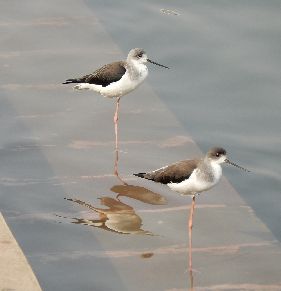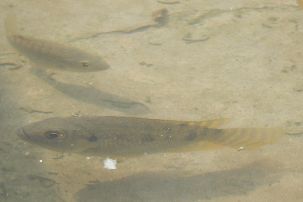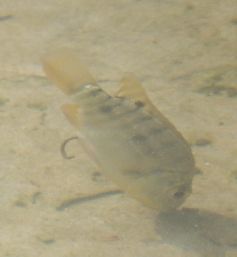 Blackwinged Stilts
at Pushkar lake and nice colored Cichlids, which reminded me to Cichlids from the Amazonas region. Seen also at other locations in India but never in Aquariums.
The Cichlids got finally spezified as
Orange Chromis
(Etroplus maculatus) Ind. Buntbarsch, one of the only 3 cichlid species in Asia They got found in tanks in Goa and the Pushkar lake. Also seen at jheels joining the sea at northgoan coastlines, brakish waters. Here to the new
Special Fish
site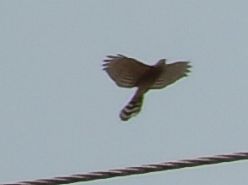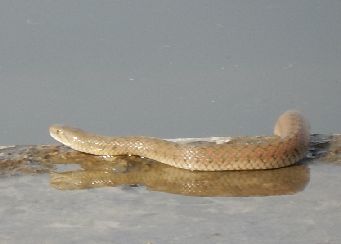 Roaming around watched a
Sparrow Hawk
, returning to village at the lake got attentive on a
Watersnake
, unpoisen, similar to european Würfelnatter (natrix), highly specialised on living in water.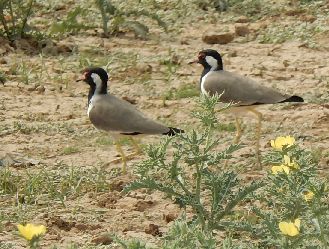 A couple
Redwattled Lapwings
in the fields around the village.
Pushkar-Agra bio
gallery
Kumaon (Koshi, Kausani, Almora, Kathgodam - oct/nov)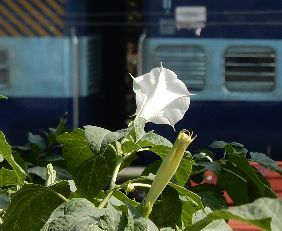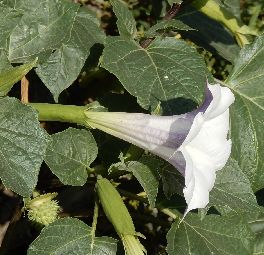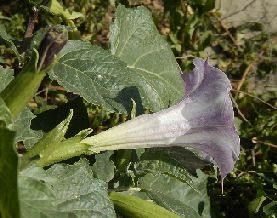 Indian Datura
Datura metel found near Kathgodam railway station, and a quite rare rose coloured one. Seen from bus short before Kathgodam a couple
Tawny eagles
doing their moves at the days first thermics.
Golden Jackals can be sometimes watched from Kausani to Almora and uppar hillridges there. Big snake encounter (1,2m) near unused house near Kausani.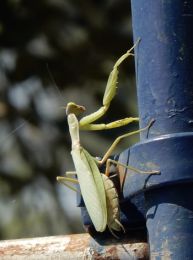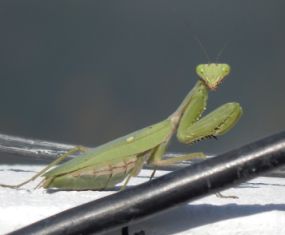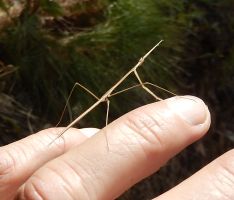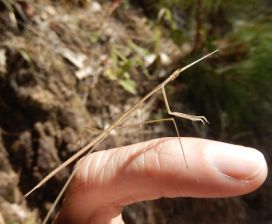 Two kind of
Praying Mantis
, 1st a female with eggs second an unknown grassholm like looking one (end oct 015)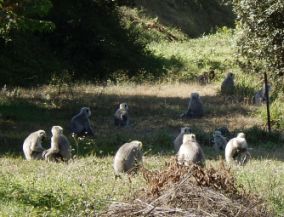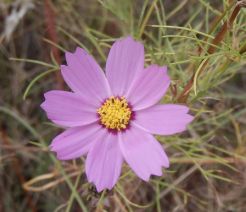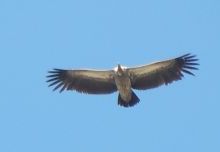 Langures
on way downhill at start of cold season, nice fragile flowers and trees starting blossoming and during noon at special places
Whiterumped Vultures
meeting for the sail togather over Kosi river, once joined by a Red Headed Vulture.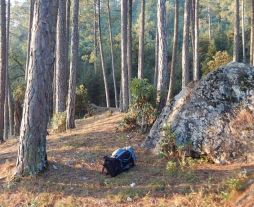 Spent a magic night close to Gwaldam in the Himalayan Pinewoods i got to hear some tree climbing mammal, a Flying Squirrel, quite big half meter and can cover 100m flying,
some more
infos here
and the
Kumaon bio.
gallery.
Rishikesh (october 015)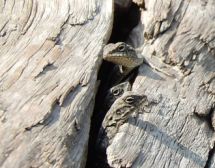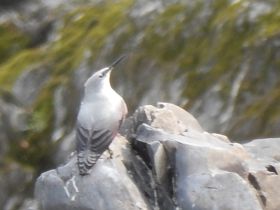 Resting on a tree trunk young Agaman (kind of lizards) appeared in morning sun, female
Wallcreeper
on shorecliffs, Wallcreepers have nice big spots on wings but these can only be seen when flying. Further the
Crested Kingfisher
from last year who choose his special area, Kormorants, joyfull
Dusty Cr. Martins
at the broken ghat dunes, Wagtails and nice small biotops with farns in between Ganga shore rocks.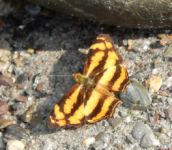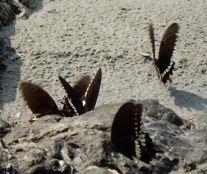 Butterflies along river Ganga, partly meeting for licking on wet shores, further observed a couple of
Grey Hornbills
crossing Gnaga overhead during sunset.
Central Alps
India 014/015