India 2015 - Dharamsala, Dauladar range (HP april 015)
First
Hoopoes
(Wiedehopfe) flieing overhead closely specially as they arrive in search for nesting sites at 2200m alt, Greywinged Blackbird secretly watching closely during sunsets and rarely calling, Treepies sometimes showing up, Woodpeckers hard to differ, Vultures sailing afternoons and magic colorful flycatchers at 2400m alt
Biotops
ar too much at that location Dhauladar range (HP), Rhododendron flowering during April (around 2000m), southern slopes very dry and exponated, norther corners around wet and with farns dripping, colorfull Flycatchers checking closely and dark blue ones hiding in dense djungle corners. The more you climb you can sometimes even get a glimps of the huge Himalayan Pines which yet stand in snow close to 3000m during april. Deodar (himal. cedar), Pines (Kiefern), Larchs (Lärchen), Farns, Rhododendron ......
Rishikesh (march 015)
Indian Hornbill
(1 time 22.03.015), Pied Kingfisher Treepies, Langures, Lemures, early morning Peacocks calling, Water-Redstarts
Only once in a while some huge single Kormorants, Seagulls and Kingfishers which could indicate no major small fish to eat actually what could be triggered by water pollution by beton dust along riverside ravines and roads, where the rumble n dust gets dumped which is changing water softness from soft to hard (Rishikesh march 015)
Goa (jan-march 015)
Drongos
Purple Herons
Beeaters aBulbuls Kites the
Whitebellied Seaeagles
(nesting) Magpie Robins
Flying Bats
n more (march 015)
Hechtlinge
- small freshwater fish with tiny fluor spot on head (distinctive) good anti moskito force
Start of march hedging succes (nesting) of the
Whitebellied Seaeagles
young couple, Goa, fantastic as they show up sometimes togather, too much, shanti ansd souveraen. While leaving hill after all skymasters performance during sunset (Goa northern territories 4.03.15)
Found at two locations
Hechtlinge
, are small hunting fish at water surface, good anti Moskito force.
At the same lake the
Whitebeareded Waterlilie
...
Wasserschlauch
flowering yellow, is a carnivore waterplant, further
Purple Heron
, Bronzewinged Jacanas and more, some 2 weeks ago Woolenecked Storks (all between Chapora river and Arambol).
February in Goa month of
Drongos
showing up mornings, also ind. Rollers, Kingfishers etc Swallows moving north all day along the coast.
Observed over 3 days
Whitebellied Seaeagles
one catching prey at south Anjuna, while sunset, a couple sourrounded by 50 kites in a "keep distance bubble" over Ft Chapora also during sunset (19-22.01 Goa) One couple north of Goa
Asian Openbills
in wet fields with herons
Asian Paradise Flyatcher
in front of room early morning in rufous phase (21.01). Often Indian Rollers (Blauracken), Kingfishers and Green Beaeaters.
Falcons, once maybe Redlegged Falcon reacting on my call - eye to eye Some Drongos and once a fantastic colored and shaped Flameback (Woodpecker mid - end jan)
Ellora (dec 015)
Black Shoulderd Kite
for 3 days near GHouse hunting. Sleeping between the rocks of
Dusky Eagle Owl
for 3 nights at Magic nalla. Two Woollen Necked Storks from distance(?), couple of
Red Necked Falcons
in courtship display during noon near Magic nalla, one time in woods a Shikra, 5 Common Teals during sunset at Magic nalla, many Rose Ringed Parakeets at Monolith, Kingfishers and Coucal. Freed a House Swift from hand after found hurt, carried a bid on way (01.01.015)
ELLORA
Grasshoppers
which jump into water when frightened and
Crabs
which dont like garbage near their holes at Magic nalla (dec-jan)
more here
KOSI RIVER
Spotted Forktail
couple (12.12), Brown Dipper collecting nesting material, vultures in valley during noon,
Crested Kingfisher
, small Treepie vario, dark with small white band on wing covers (dec 014)
KAUSANI Treepies, Magpies, a couple
Snake Eagles
over Anamay Ashram during noon (9.12)
(no cam no pics, dec 014)
RISHIKIESH
Wallcreepers
at GHouse garden during mornings, couple of
Changeable Hawk Eagles
seen 4 short from beach,
Jungle Owlet
last sunset in GHouse garden, Kormorants, Kingfishers, Swallows, even foreign River Otter traces on beach ... (nov-dec 014)
Mac Leod Ganj - Dharamkot (june 014)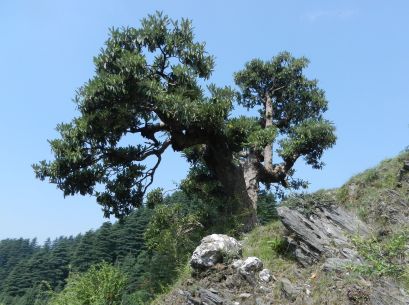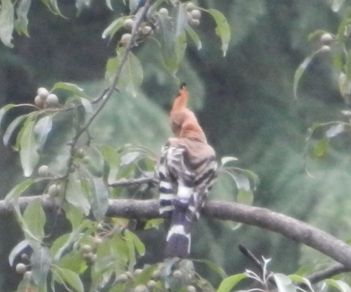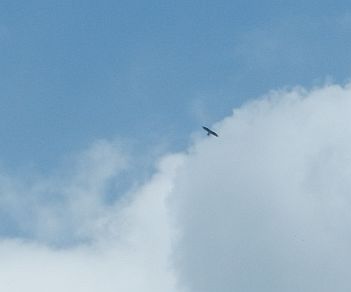 Much for relaxation inviting Rhododendron tree on S.Leopards ravine, colorful and alert
Hoopoe
(Wiedehopf bred in our garden 2002) and skymaster,
Bearded Vulture
high above during Water-Sprinkling-Crow day, in EU some roam sometimes from Alps to Holland (very flat)
for whatever ...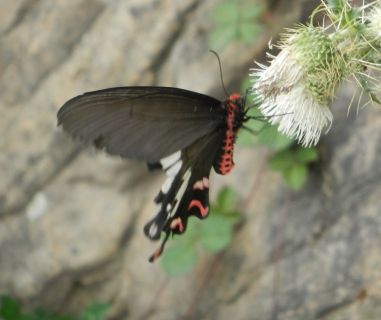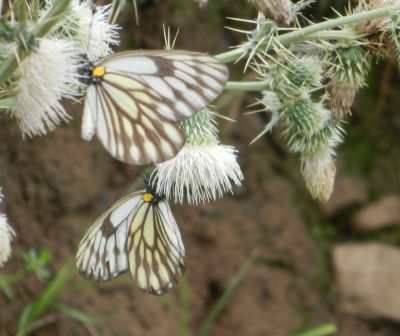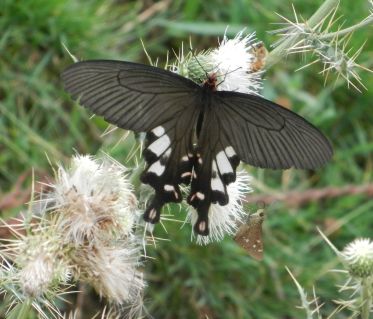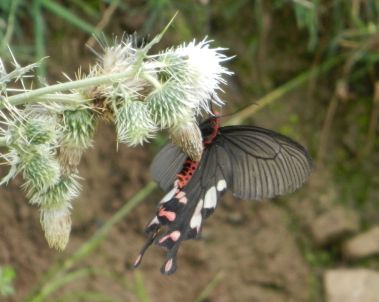 Beautiful, to Segelfalter related butterflies at thistles with other ones during fresh days before monsoon times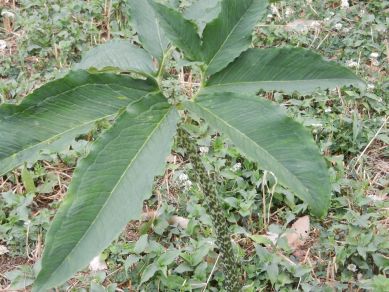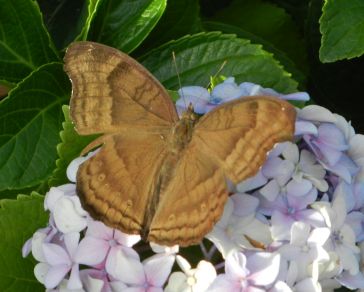 Roaming the woods and slopes i found this special plant and strange enough in Europe, central alps south alt 600m, at the street to our house was a similar looking one (leaves n stam, put pic to gartenforum.de) flowering last summer before departure, never seen before. And big unknown butterfly at rooftop during good morning action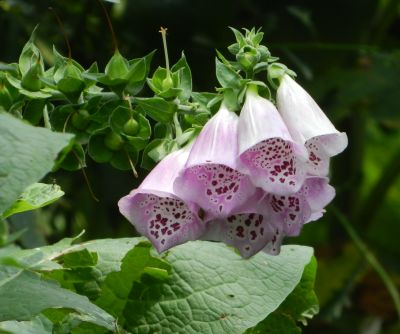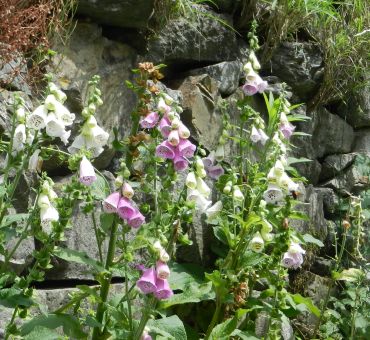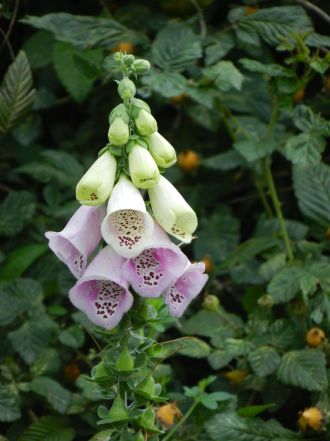 One day after my steep climp at Leopards ravine i got to find these magnificant
Digitalis (Fingerhut)
over Dharamkot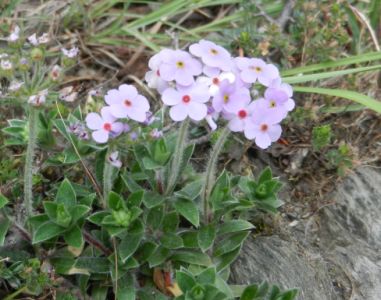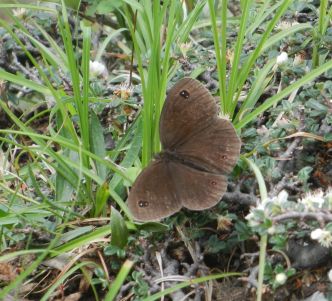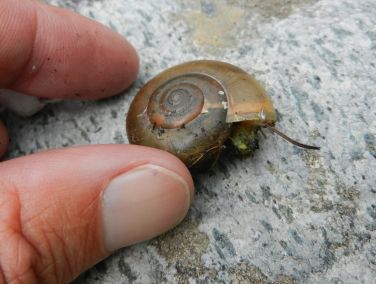 - at Leopards ravine an unknown butterfly, a kind of
Primula
(Aurikel in the Alps) and a dryland mountain snail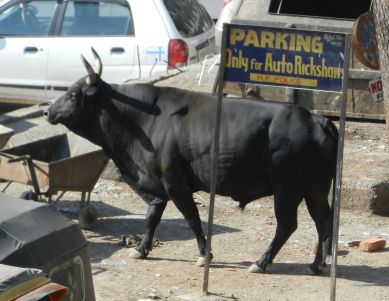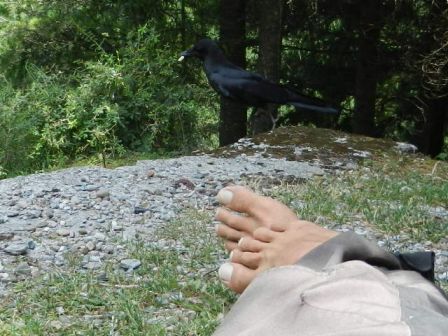 After arrival to the hillstation i encountered this huge buffalo, guess its a spanish-fighter-bull not an indian Nandi and the
Crow
which sprinkled water over me while having nab in the mountains
Ganges - Rishikesh (may 014)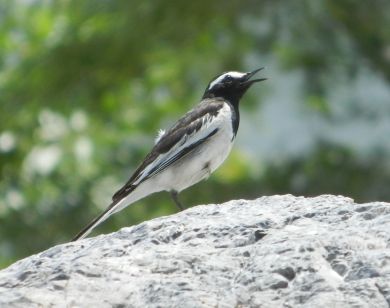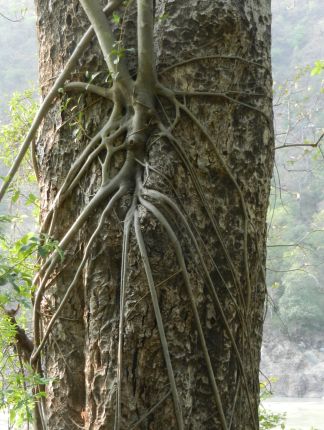 While having bath in the Ganga this nice sounding
Wagtail
got very attentive and was watching me for quite a while, same with Water Redstart last okt same place and a kind of Liane which looks like Wuergfeige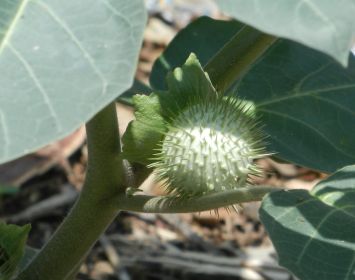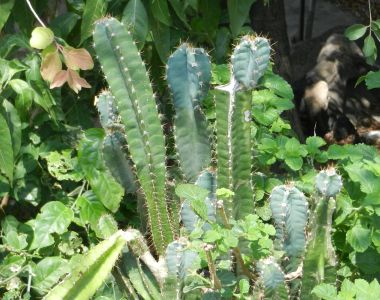 Roaming along river Ganga as part of my daily JoySwims i found these plants from left
Datura metel
very smelly, intense n poisonouse, a kind of
Cereus cakti
, have also at home (EU) from Arambol Goa and -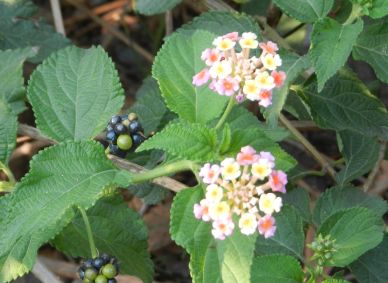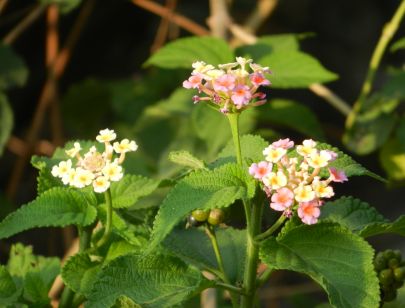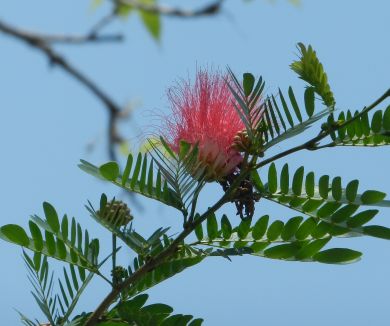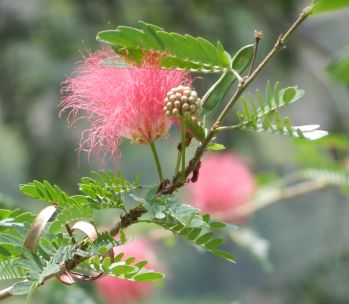 - one of my mums preferd terrace flower in EU (2 left), growing all over India, mainly dry n hot places, even near railways like Lemongrass. And the featherlike red flowering unknown tree (2 right)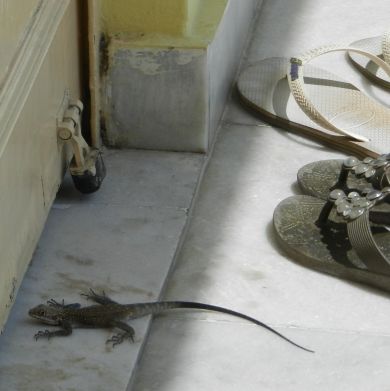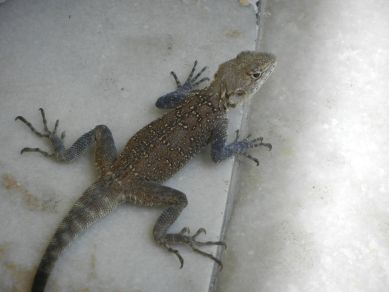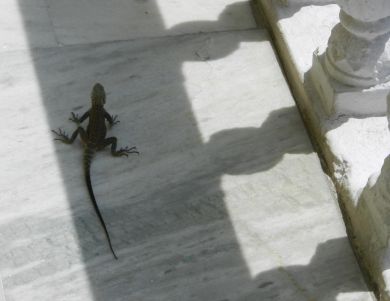 While heat was fulls striking during noon the
Agame
(small iguana) was searching for something at neighbours room door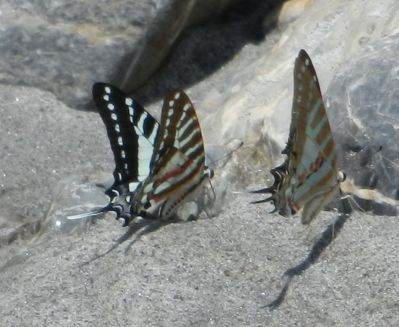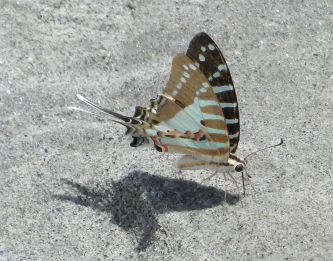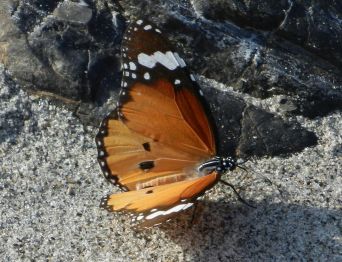 During my daily swims and walks along beloved river Ganga, one of natures ultimate powers, all kind of butterflies like
indian Monarchs
and
Segelfalter
were playing joyful ... more butterflies
here
or
here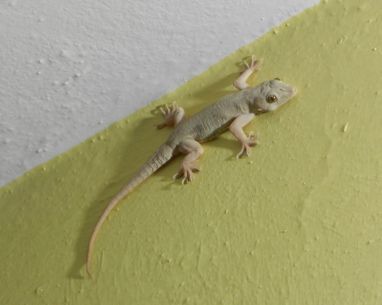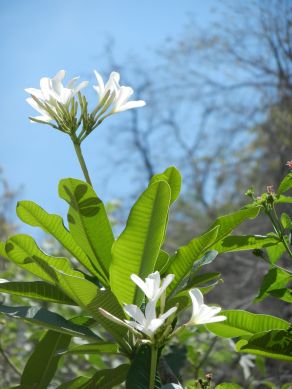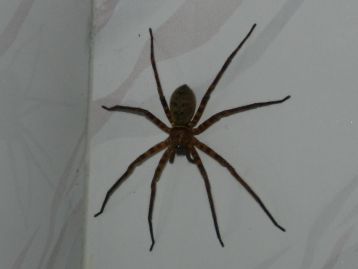 On way to the river flowering trees, back home the room Gecko and surprisingly a big spider showd up in the bathroom after me returning late in darkness after talking with girls in some restes
C -
(Kumaon Himal april-may)
1999-06
2009-12
2013
Galleries -
Nat-ultimate
Magic-gallery
Ganga-Goa