Glotzi Five
Prof Glotzi on his success today and yesterday
Before the interview got the turn for Mr Glotzi he had to wait about 1 hour as his aunty Sunshiza interviewed. The broadcastin stations got the information .... that there was no side Absprachen, agreements, before the interview got done and aufgezeichnet, it was not like with live football game.
Mrs Quest:
Mr Glotzi you left the city of Salzburg about 7 years ago, why that.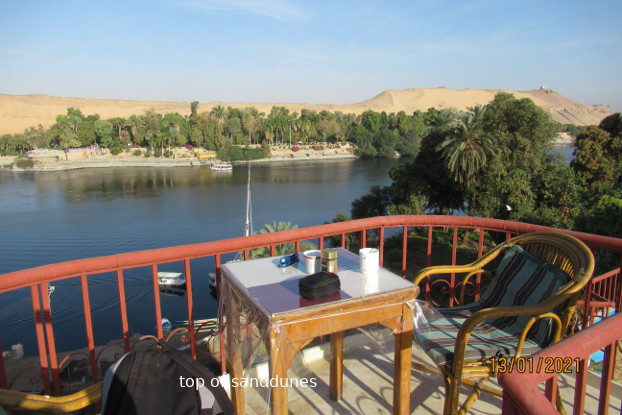 Glotzi :
It was enough, I needed a change and quit with that konservative city where I knew them all from highschool times and the years later. Seven years ago I had allready routine in digital arts and that got never paied appropriatly.
So after about 5 years in a costly appartment, as everywhere in that city most appartments are costly, I decided to hit the roads again and go for adventures in foreign lands. I was a bachelor then and so I knew that nobody could stop me. Finally as one of the last acts there I threw my small visit card from balcony on the markler from the appartments, it was a sunny afternoon.
Mrs Quest:
What was the problems with the castle or palace.
Glotzi :
I wanted nothing from Francesca and Tom, they treated me like a dog and I did not like that. I always had to run around for some coffe or odd cookies for them, even as I had allready been 3 times then in India, also in Indonesia once, two times in the US and Canada and that odd palacelife cut my last nerves.
I told them the stories from foreign lands but in that city, also the birthplace of the worlds most famouse classical composer and most magnificant freak and messanger (briefe) at his time, which changed then some 250 years later. Nobody was interested in my stories and experinces in foreign lands, and so I had no friends back to teh Alps. Only one black family from highschool times, who had their ancestors in Sierra Leone. Others left to Zurich, Vienna, New York or other big famouse cities like Paris or Barcelona then.
The old volks in Salzburg fom the hippie and babyboomer times had not the esprit to catchup and engage with me, so I quit there.
There was some guys and the owner had some atelier and a garden. Letsho, he always wanted more I did him one pond and later I made him a
second pond out of a pool
, in that garden. It was quite good money then. But it got always more, lately after some years passed I had to carry wood up to the 2nd floor again as all of his workers and lukewarm friends had to do.
I only did that one time, wood carrying, just another job and left the house, The others staied and worked for him, all officially and registered workforce in that household. Then they put a carpet on the old
woodstairway
and two betonsteps each about 2 square meters big at the glassdoor which was to get opened with a pale card.
Letsho was a selfmediated scientist, a psychologist and boss of his institute, which he also documented, overall he spent nearly 80 % of his small time at one of his 3 apple macintoshs. Lately all broke apart, the garden got sold, the two ponds buried in rumble and nothing there was left but some kinder spielplatz geraete, then carfully placed .... which was once the designers garden. (stairs inside outside ...)
Mrs Quest:
Did that bother you really ?
Mr Glotzi :
Not at all, I always left before I started crieing there, .... the rare moments I had a stopover, mostly for the ponds. Or only passed the place out of curiosity the years later, usually on cycle.
Mrs Quest:
How was it in foreign lands.
Mr Glotzi :
That was mostly great times, I learnt some hindi and that fit us well, there are old phrases which produce tears on their faces when you use these phrases in hindi. They learn also brits. english and some royal stuff at schools. Many of them are very curiouse and friendly people.
Mrs Quest:
How does that fit with Commonwealth ?
Glotzi :
hhhmmm that is not a big story any more for most Indians and my comrades. We know since years and had great times from monsoon season, north to south and low and high up. We all knew that the NASA was allready in indian hands. We knew from Oman, from Sur,
from Goa
and the UAE, from airports and the remote regions in
the Himalayas
, we had great times over good stratches.
They never bothered me because of my skin color or tain, they never dared to touch me unwanted (but packed busses or trains) and that was never an issue, if there was a problem we solved that problem. While during all that years in other lands many problems got started and cities flattened.
They have the
Hindustan times and Goamantac times
, which indicates for high standards and intullectuality, less property.
Mrs Quest:
What was the case with the queen ?
Glotzi :
We had a great time, we met in the brasilien wilderness and after two days we got one. Christmas was good for barbiecew outside her house then and we did nice tours a few times a week to remote places in
Minas Gerais
, old towns, the sierras or djungles. She never beat me or made bad jokes on my skin tain or language. No it was even that I learnt her english then, she was a real Queen.
We visited her friends in the megacity, djungels or the Sierras. She never stabbed me in the back, we had night security and a cook for the carne con Fejojada. Of course we had some quarrels but that got solved.
During that times I wrote one email and since then they had me on watchlist, the others were of big brothers carnivor, echelons and the US and UK chapters with taping and leaks and the more. MS is in panic since then and amazon off my map, it was not in Europe yet, the radios promo for amazon started as I remember 2014.
Mrs Quest:
How did you get in that powerfull position in which you are today ?
Glotzi :
You have to know your limits and circumstances with specific situations by that. Lets say if you trekk on a seventhousander or do a wildwater rapid 4 river in a 4 m canoe. You need to know the dangers, the risks and calculate the different powers, that combined with experience gets you
through risky waters
. The other thing is time, you can do it in one day, 3 hours or just 4 kilometers onboat, with breaks along shores onway or without. If you do it alone in a 4 m boat even more dangerouse.

It is also about the qualities in life the expectations and goals and how to go for it. It can be books like the chinese I Ging over weeks and months, it can be the
Opus Diaboli
at times, or Charles Bukowski. During key ignition that can be of big help and doing good steps on the progressing path.
Also important is to know about the laws during procedures at borders or customs, also the laws of mashines, monsters and engines, like not getting at wrong time and wrong place in front of an 42 000 kP ( mantelstromtriebwerk) engine.
It is also about the right time and the right place by your choice, there can be accidents or a woodfire not far, there can be icy slopes, rocks, cliffs at selfie points, gushty winds, wildwater rapids or the holy Ganga where it leaves the Himalayas. If anybody wants to cross the
Ganga 2 km north of Laxman Jula
a is of another question. The Ganga has allready collected about 120 river-kilometers of main waterbodies up there.
A powerfull position is not necessarily what gets produced in medias or by chip companies. The less you need that the more it shows strength, knowledge and power.
It is less about crawling in the neighbours kompott glasses and kitchen overnight, also not about the neighbours bunnie food. That is on another bingo and toto note. And it is much more less about manicure overnight, that can hitback really I tell you.
The more you have to say and can post that it can show some effect here and there, simple thumbs or likes is odd, the data of 85 million got sold over the Atlantic, some CEOs chnage other come or get kicked. With CEOs of cars it can even get to a rescue mission over continents. These assamblies and corporatins are of a completely different matter.
Otherwhere some get farmers, politicans or influencers as I got to know.
The more you have experience the less you will get into troubles, body language, ignorance or show can do and default the rest. Many people stay on autopilot over sometime, I was never good with that. Others have problems in the old citycenters holding hands by shopping (haendchen halten).
Mrs Quest:
What about the foundation and trusts ?
Glotzi :
I heared about a foundation in Rishikesh a few times, once passing the speakers onstreets there, it was good fun really. Another one was on TV with a TransAm, its name was knight rider ... or somthing, then the autos swallowed each other, exiting isn t it. But hitting the ground with a trust is more about appearance, maybe for a coffee to speak, or a phrase to share, the mark to shout, it can be cancel culture on that or the missing link to hopon, I think you d ask the microsofties on trust or their yearlong followers on trusts.
But do not confront on that more than 1 hour a day. I hardly got ever over thestart pic on their last OS edition since I used Linux Mint over 5 years. You need to speak with some princess on trusts, a lord, earl or dutchess. Really I only know one trust and that is another story.
Mrs Quest:
Do you see the castle getting effected by covid 19 ?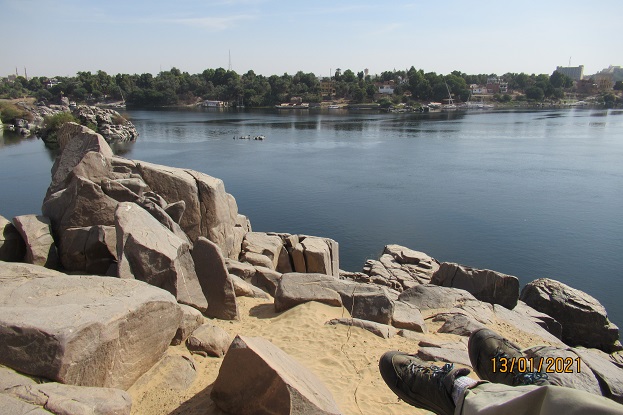 Glotzi :
No it is not really about the castle or a palace it is total economic sectors which got their strikes on the indices scales which do not necessarily reflect marcets on the ground.
The main problem I see now during the second wave in Europe is that there is allready the more infectiouse B- 117 mutante out there aside another mutante from south Africa, which shows a strange line from north to south. Then a brasilien mutante which can all hint in the direction that the total story could far not be over till summer.
And what puzzels me is that the mutants are getting to Holland and borders at France and Germany. That indicates that European lands and regions do not take the hardest measures and stance to stop or block totally even more dangerouse mutants. Parallel sametime we could watch the Brexit on medias an its potential fallout. How that mutants could generate and spread that easily again is on another table.
GB is not really the climate as I see it for fast mutant generating somewhere in streets or pubs, there are some hard questions on that. I think that is worth heavy investigation, tracing back origins if the mutants. In terms of science fiction volks got into a bad movie. Most heavytech and digitalized nations seem to have not the discipline and power to fightback properly. The ears, arms and eyes of the mutants need to get cut soon or later.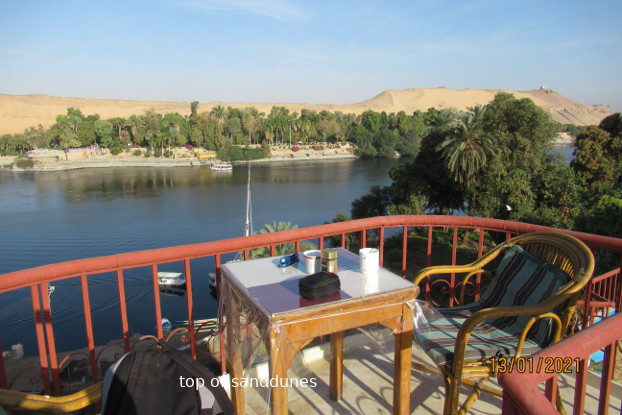 People could also watch some garden party infront of the White house and then it was 150 more infected at one spot. That rises tough questions on how many more dirty blankets they want to show. Each single family picnic away in the woods seems to be more save than such garden parties with politicans, VIPs and some influencers.
Super spreader locations and events have to get a sharp eye lately. Overall the virus has a harder stance it seems in dry hot and desert lands than in moist, sticky and cool regions. Bad AC can be another factor, also frozen meats over huge distances in trucks or meat factories, that should make people also suspicuse.
Sametime most digital devices used in standalone mode seem to be soooo ... save.
Mrs Quest:
Where do you see the missing link ?
Glotzi :
Nowhere but usually on TV ... and I am not hot for that of linking, leftalone the worms of social thumb cinemascoptics and medias, for me that is nothing with social, viva Cuba, viva Playa and Cordillera de Santiago - revolucion !
Mrs Quest:
Any other adventures ?
Glotzi :
That happens rarely, the planning phase for my adventure did not start yet. Mountains and woods are waiting to get green, spring is around the corner, birds in best moods and the melodies of the Hohe Rat are choining them here and then.

Mrs Quest: Mr Glotzi what was the latest dissapoining acts and scenarios ?

Glotzi : First of all before coming back and longing and reaching for a german highspeed train, it was at Cairo airport when I had to wait over 4 days, first for the covid test to get that done, and finally that was Ok in a clincs 2nd floor with hardly any balcony fence up there, also a guy coming for short looking like from ISIS. Then after zermuerbenede hard times partly in a hotel donwtown Cairo, with new insights and views on good scenes there I could takeoff. But before I had to ingage an embassador in Cario from Austria per mobile to fillin some Anmelde formular on PC. At the checkin counter which took all togather about 2 hours.

Second scenario is two parcels, which did not arrive yet. The last got ordered end of February 2021 and till now never arrived in the house in the valley. It got paied per payball but not arrived yet. Both parcels are about a battry loader for a digicam, the longrange one had even 2 Linux CDs inside..... really it is a bad mistery to me, how all that could happen over 2 months since arrivel to a german railway sation start of february, whatfor all that competing delivery companies.

I can take much really but they should sideline me with that covid, they d better spare me with that.

Mrs Quest: Did you make some preparations for International Women day ?

Glotzi : No I nearly forgot that but got reminded on it by the medias.

As many woman do not look as they would like me, do not engage with me, often they feel save in a TV studio or far away backside of a small flatscreen (Rueckseite des Telefon). So many times I get badspam but hardly the right reply on my mails, beside all that social hyperHyper Network thing .... I mean, I ve little ideas left with them nor they with me, but no objections with International Women day.

I like to see them on TV, really all that glamour and nice to lovely signals ... but really hitting the streets on bike in icecold winter, hitting parking lots or gasoline zapfsaeulen they are never there.

It makes me sick after one getthrough message over two weeks and the next step and kiss then they want me to pay in Europe, you know. It is not in the indian Outback or brasilien djungles, no. I do not understand all that pay 4 dating sites, money for a kiss, coins for a post, pictures or golden member. They are lovely but I see some gap in Europe,partly a huge gap out there, after facebook thumbs, likes and xing and the old equality issue. They do their stuff, but it is rarely with me.

Usually hitting the marcet there is always a counter (Kassa) or a flatscreen (Flachbildschrim kl/ gr) or a kiss for coins there, that is sick. I mean just look at the pics of Sugarpeak or mr Bezzos, dont they look like strangers allready.

On that pages, something could happen but not really a kiss for 5 coins or "Buy your next messages for 20 coins", that is sick ! A big part is missing there, the normal beside odd coins.


Mrs Quest:
Any nice remembers so far ?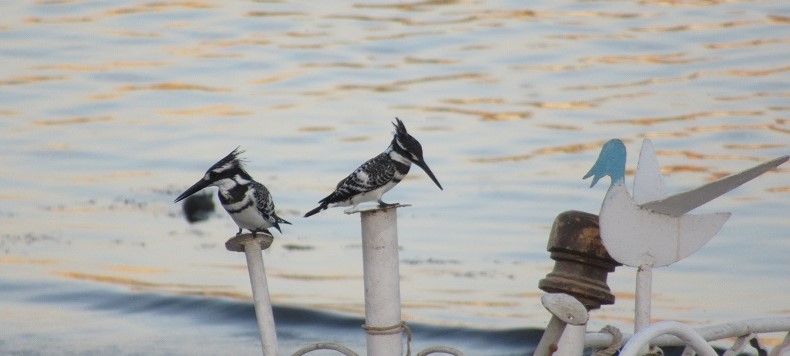 Glotzi :
The last special event which I remember was with 3 older women in the dark around a small fireplace on an island at the river Nile, that was impressing, they where all covered in black and siiting close near their houses at the fireplace. They spoke english and when I told them of the TV series Bauer sucht Frau from TV, we had a good laugh.
The other stories hitting some hotels and breakfast bars were OK in Egypt and Turky.
Mrs Quest:
ohh that is nice, you are soo lucky...
Glotzi :
I had great bunnies and will have great bunnies, it is chinese Loewenmaehnen-kaninchen. Lastyear summer it was nearly 25, this year when I came back it was only 3 left, a hard case. But now it is allready 7 again.
Mrs Quest:
hhmm how lovely.
Glotzi :
Count on that, read my lips,
I bread bunnies and will see more bunnies there, and it is not only bunnies !
It is also Moose (Hirschen kuehe) in the nights in the garden !! I will never fly Lolitas and never pay that, not a kiss on flatscreen and not 5 messages. There are many bunnies out there and somehow I got the idea.
It slowly developd, riped over weeks, that there will be the page by some trust, its name will be "Essex Hares"
Mrs Quest:
Thank you Mr Glotzi
Glotzi :
I say gracie and .... servus
Risk locations
zu Haussi
Dir 3